DynPOWER: Mit internationalen Lösungen die Challenges der zukünftigen Stromversorgung bewältigen
Internationale Lösungen sind gefragt, um die Integration von erneuerbaren Energien in unsere Stromnetze möglich zu machen. Der DynPOWER Workshop setzte sich genau mit diesen Challenges, welche die zukünftige Stromversorgung mit sich bringt, auseinander. Referierende aus unterschiedlichen Ländern und mit unterschiedlichen Hintergründen diskutierten und präsentierten an diesem zweiten Workshop ihre individuellen Erfahrungen und Lösungsansätze.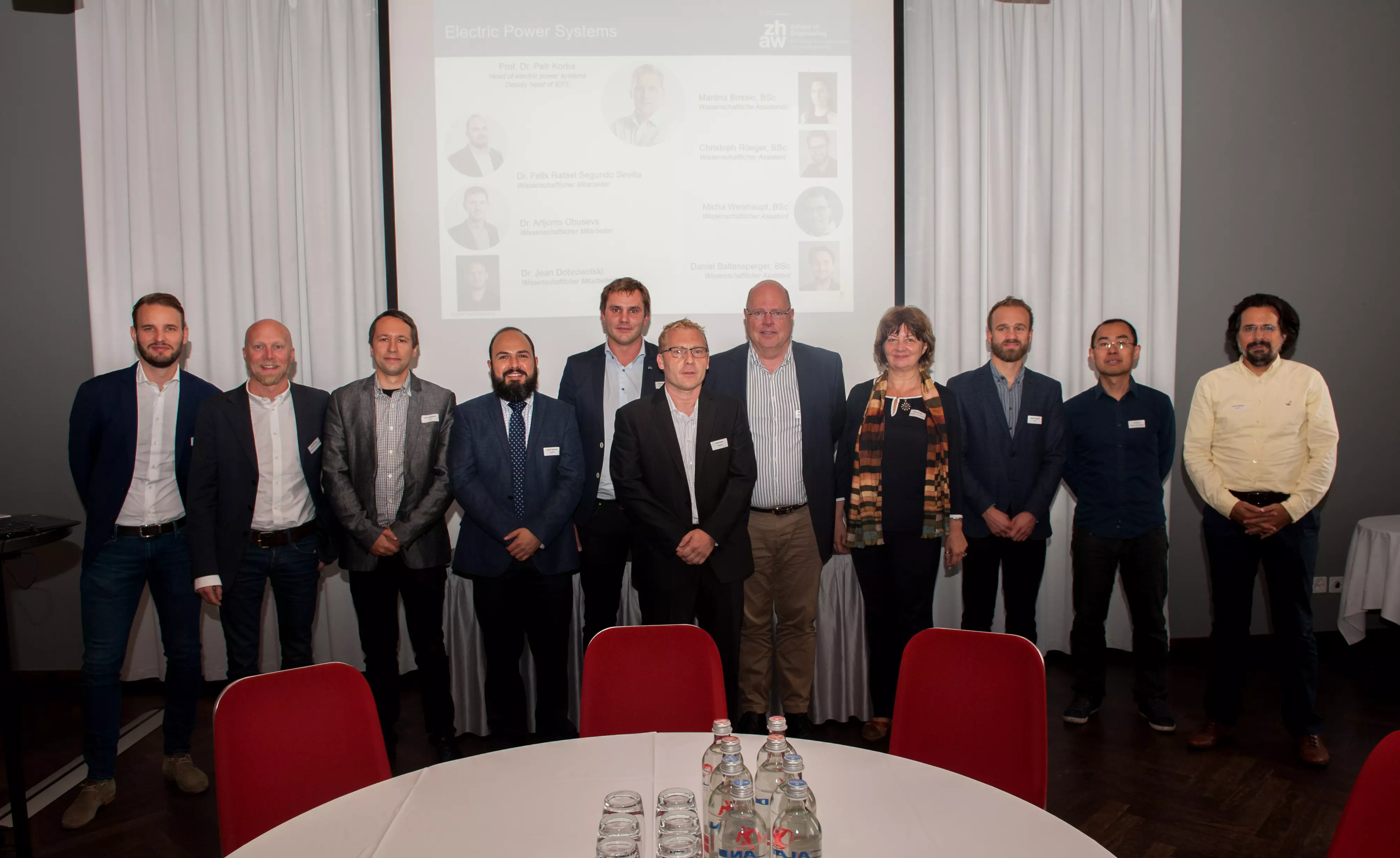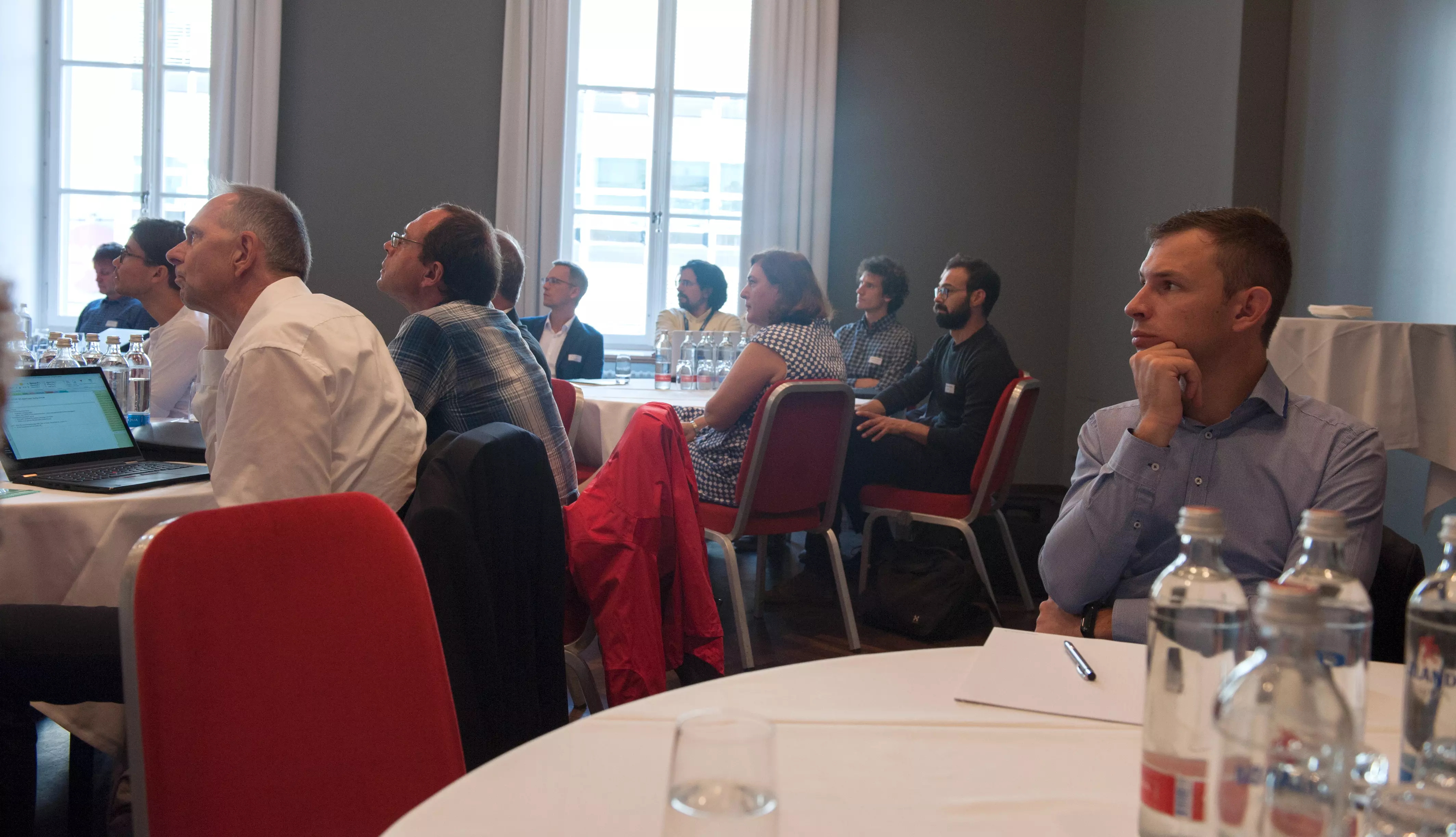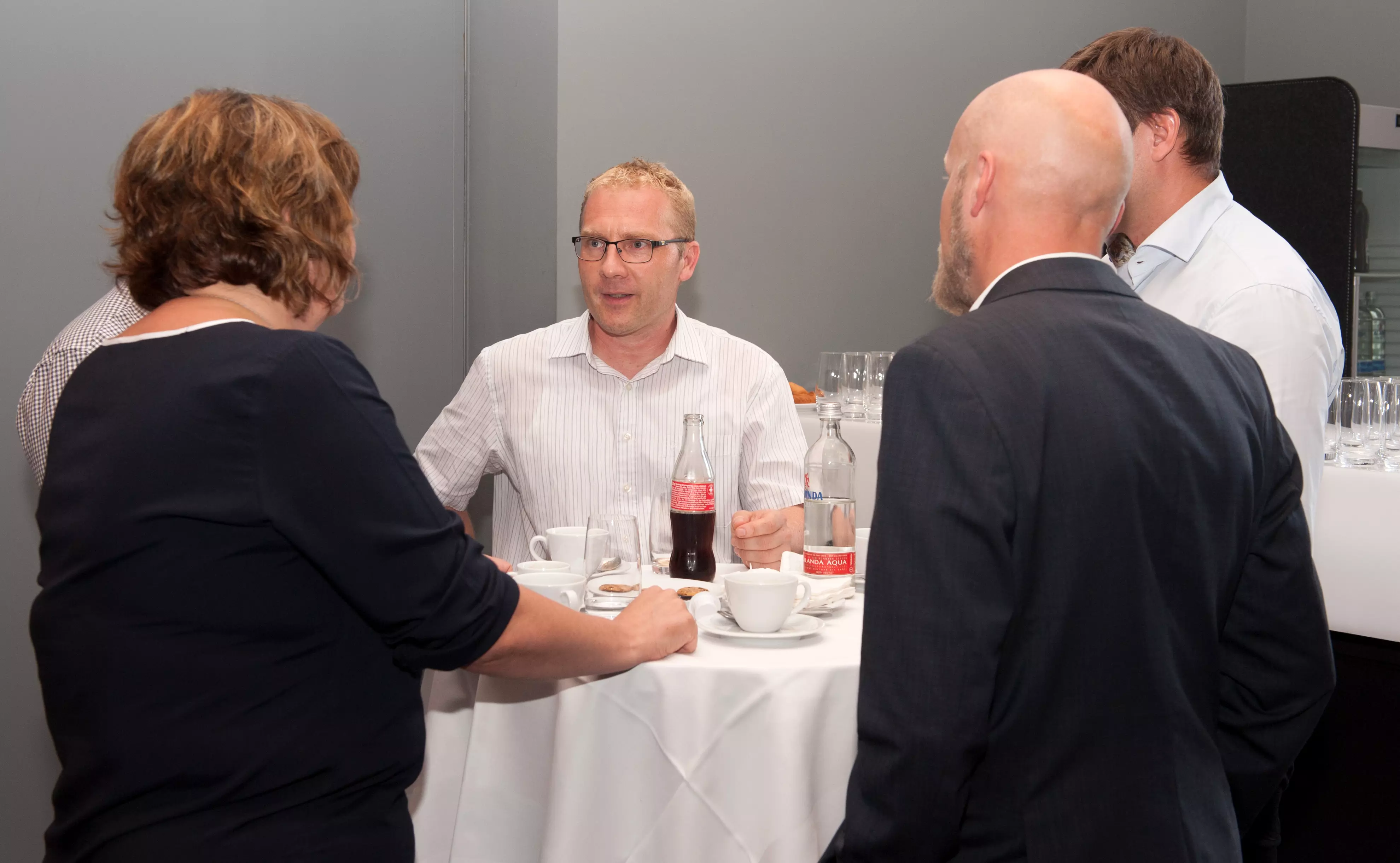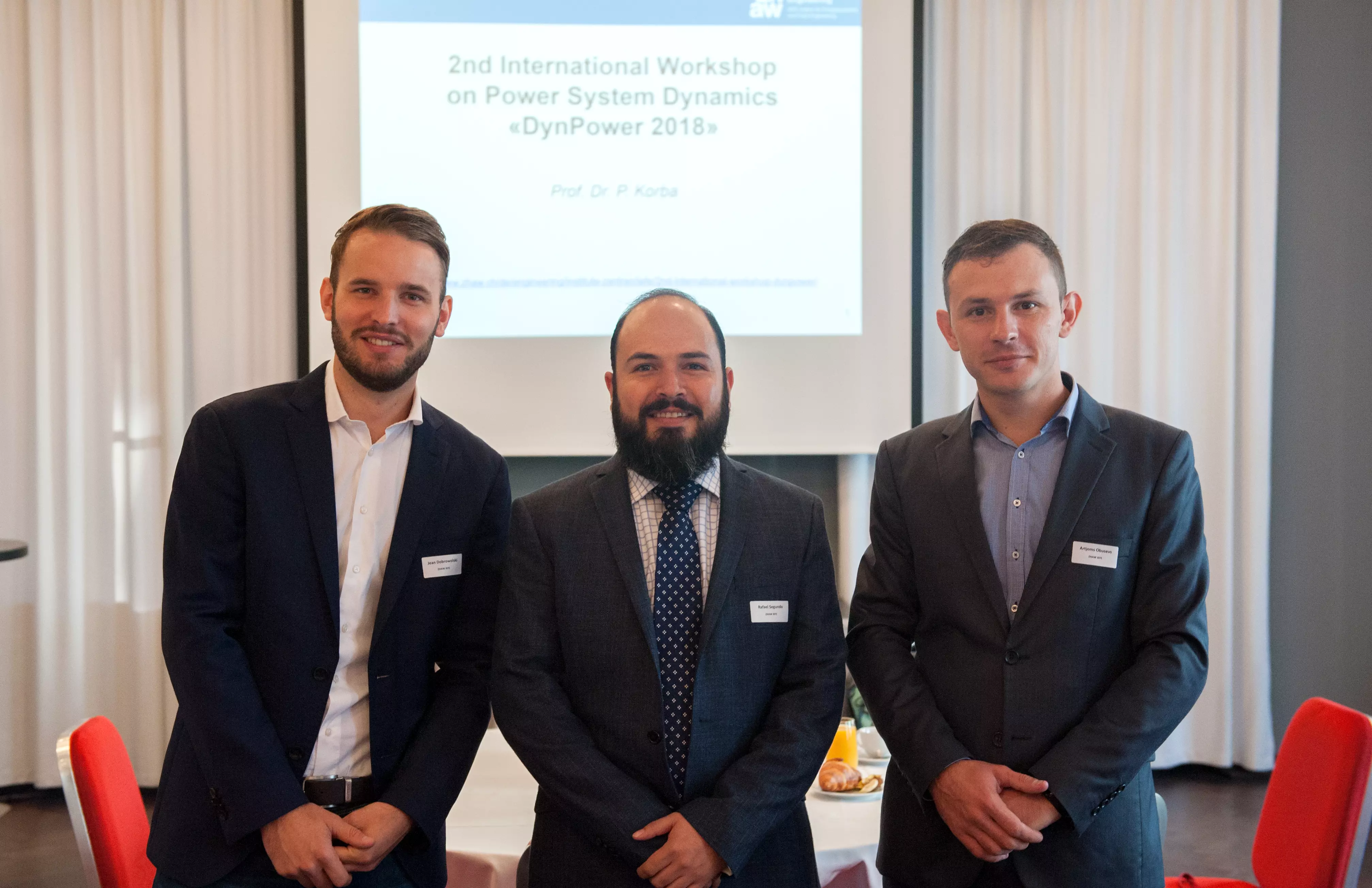 Erneuerbare Energien sind in aller Munde. Ihr Einfluss vergrössert sich immer mehr dank sinkenden Kosten und auch der proaktiven Förderung und Integration in Stromnetze. Verschiedenste Lösungsansätze für deren Integration in das Stromnetz sind weltweit gefragt und die Entwicklung von neuen und effizienten Technologien wird vorangetrieben. Dies soll zu einer nachhaltigen Gesellschaft führen, oder, wie in der Schweiz, unter anderem die Energiestrategie 2050 erfolgreich durchsetzen. In Europa geht jedes Land anders mit diesen neuen Entwicklungen um und passt diese an die jeweiligen Gegebenheiten im Land an. Eine Frage, welche jedoch alle interessiert ist: Welche Schritte sind nötig, um die zukünftigen Challenges der Energieversorgung bewältigen zu können und wie kann dabei trotzdem eine Stabilität in den Stromnetzen gewährleistet werden?
Mit genau dieser Frage hat sich der DynPOWER Workshop im September beschäftigt. Um einen breiten Überblick über mögliche Lösungsansätze zu bekommen, nahmen Fachexperten aus unterschiedlichsten europäischen Ländern teil. Die Referierenden aus der Industrie, Akademie oder Regierung kamen unter anderem aus Rumänien, Holland, Schweden, Norwegen und der Schweiz. Der diesjährige kostenlose Workshop fand im Casinotheater Winterthur statt. Der Workshop bereits der zweite seiner Art, nachdem dieser im Jahr 2017 zum ersten Mal erfolgreich durchgeführt werden konnte. Am DynPOWER Workshop 2018 nahmen über 40 interessierte und fachkundige Personen teil. Die Vorträge und Präsentationen wurden von Diskussionen begleitet und es gab einen regen Austausch zwischen den Referierenden und auch den anderen Teilnehmenden.
«The DynPOWER workshop gave us the opportunity to interact with international experts face to face on a friendly atmosphere. At the same time, we benefit by projecting our research activities using new platforms», erklärt Mitorganisator Dr. Rafael Segundo.
Organisiert wurde der DynPOWER Workshop von ZHAW-Institut für Energiesysteme und Fluid-Engineering (IEFE)- Dozent Prof. Dr. Petr Korba und IEFE-wissenschaftlicher Mitarbeiter Dr. Rafael Segundo. Korba ist Leiter der IEFE-Forschungsgruppe Elektrische Energietechnik und Smart Grids. Segundo ist wissenschaftlicher Assistent bei Korba und führt unter anderem Projekte wie die «Stabilitätsbewertung zukünftiger Stromnetze mit massiver Integration erneuerbarer Energien» durch. Möglich gemacht wurde der DynPOWER Workshop unter anderem durch die Unterstützung der SCCER FURIES, der Swiss National Science Foundation und dem Cloud Grid. Petr Korba ist Deputy Director des Swiss Competence Centre for Energy Research (SCCER) FURIES. SCCER-FURIES sind Teil der nationalen «Swiss Competence Centres for Energy Research» (SCCER). Das FURIES steht dabei für «Future Swiss Electrical Infrastructure». Es vereint 34 akademische Institute mit 250 Experten und 50 führende Unternehmen in der ganzen Schweiz. Im Rahmen der SCCER-FURIES werden verschiedenste Energie-Innovationen, Technologien und Lösungsansätze entwickelt, um die Energiestrategie 2050 erfolgreich umzusetzen zu können. Das IEFE ist dabei für die vollständige Führung von zwei der vier "Wokpackages" verantwortlich und führt den «Subtask 2.1» in den SCCER FURIES.
Die unterschiedlichen Vorträge am Workshop behandelten verschiedenste Themen und Sichtweisen auf dieses schmale Forschungsfeld. Hier nur einige wenige Auszüge: Prof. Mihaela Albu der Politehnica University of Bucharest, Romania behandelte die neue Rolle von Messungen im aufstrebeneden Wandel in den Stromversorgungssystemen. Zusätzlich stellte sie disruptive Technologien vor und deren Potential zur bahnbrechenden Innovation im Bereich der Datenerfassung in Micro Grids. Dr. Robert Eriksson von Swedish National Grid, Sweden präsentierte die Frequenzstabilität im nordischen Stromsystem. Prof. Dr. Petr Korba befasste sich mit neuen Wegen, wie die Energieforschung in der Schweiz finanziert werden kann. Ausserdem behandelte er die treibenden Kräfte für Smart Grids in der Schweiz und stellte die SCCER und einige Projektbeispiele vor.
Dank des diesjährigen Erfolgs des Workshops und den überaus positiven Rückmeldungen von teilnehmenden Referierenden und Zuhörern wird der DynPOWER Workshop nächstes Jahr definitiv wieder stattfinden. Es besteht die Möglichkeit, dass am nächsten Workshop die Thematik noch breiter gefasst wird und die Referierenden auch von über Europa hinaus teilnehmen werden.
Die kompletten Präsentationen der Referierenden sind auf unserer Website einsehbar.