Human Factors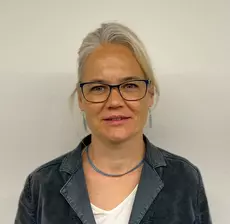 "Safe and efficient working practices are paramount in aviation. The Human Factors team is dedicated to this approach through the targeted investigation of operators and the development of suitable methods for supporting the workforce."
Dr. Ruth Häusler, Team Leader Human Factors
With the increasing complexity of systems used in aviation, the complexity of tasks and requirements for people is also increasing. Therefore, the Human Factors unit is concerned with the observation of human performance in various branches of aviation and the development of training tools and methods to support and relieve people in their work. For this purpose, subjective (surveys, observations, etc.) as well as objective measurement methods (e.g. eye tracking, biometric measurements, reaction measurements) are adapted to the respective work area and used in close cooperation with operators, the management, safety specialists and engineers. To enhance safety, efficiency and mission effectiveness, the knowledge gained flows directly into the design, guidelines, procedures and training. As a result, the Human Factors unit offers direct and adapted solutions.
Eye-Tracking: Consulting and services in the field of head and eye tracking in dynamic environments through efficient and timely data evaluation and interpretation.

Human Factors Training (CRM/TRM): Development of simulation-based training for employees in HROs (high reliability organizations) to promote and develop non-technical skills in a realistic environment.

Human Factors Expertise: Assistance in creating a human-centered environment in automated workplaces. Implement procedures in HROs that help identify conditions that lead to human error or make work difficult and develop approaches for improvement and resilience.

Upset Prevention and Recovery Training (UPRT): Targeted consulting in Human Factors topics of UPRT as well as theoretical and practical UPRT training development using Eye-Tracking and the in-house flight simulator.
The human factors team has the direct responsibility to operate, maintain and develop the following laboratory equipment:
Biometric sensors and eye-tracking:
The eye tracking equipment enables efficient data evaluation when examining the eye movements of people. It is suitable, for example, as a debriefing tool in simulation training. The biometric sensors can be used in a stationary, as well as in a dynamic setting. They can also be used as a debriefing tool in simulation training. Based on changes in certain biometric values, people's behavior and stress level can be analyzed.
Cockpit simulator ReDSim:
The cockpit simulator is also part of the Human Factors Laboratory. Among other things, it is used there as a test platform for the Eye Tracking System to investigate pilot behaviour in unusual flight situations.
The following example projects are or have been carried out by human factors team:
Methodology for processing biometric data to study human performance (DIZH):
In aviation and other industries most incidents and accidents occur due to human error. To improve this it is necessary to understand the operator's behavior. A methodology to digitalize human performance is applied in training to enrich feedback about fundamental performance aspects.
Managing use of higher levels of automation:
This report provides an overview of automation and addresses automation application issues in three different industries: the civil aviation cockpit, air traffic control, and nuclear plant control rooms. The aim of the information compilation is to make readers aware of the possible impact of introducing or increasing automation and to take appropriate measures in order to maintain or increase the level of safety.
AISA (AI Situational Awareness Foundation for Advanced Automation):
AISA is a SESAR exploratory research project investigating how to increase automation in air traffic management. It investigates how air traffic controllers react to inputs from an AI and how the behaviour is reflected in biometric data and eye tracking.
Data-based Evidence-Based Training (dbEBT):
dbEBT uses a combination of methods to assess the competencies of underlying performance aspects in order to determine the cause of the performance outcome. Simulator data on the operation of the aircraft controls, the use of technical systems and the movements of the aircraft are combined with biometric measurements of the pilots' gaze behaviour, mental activation and stress level.
NoTeS Training in ATM:
"NoTeS Training in ATM" embodies an innovative simulation-based TRM training for the systematic development and promotion of non-technical skills of air traffic controllers