MINDLab
Mutual Human-Robot Interaction Development Laboratory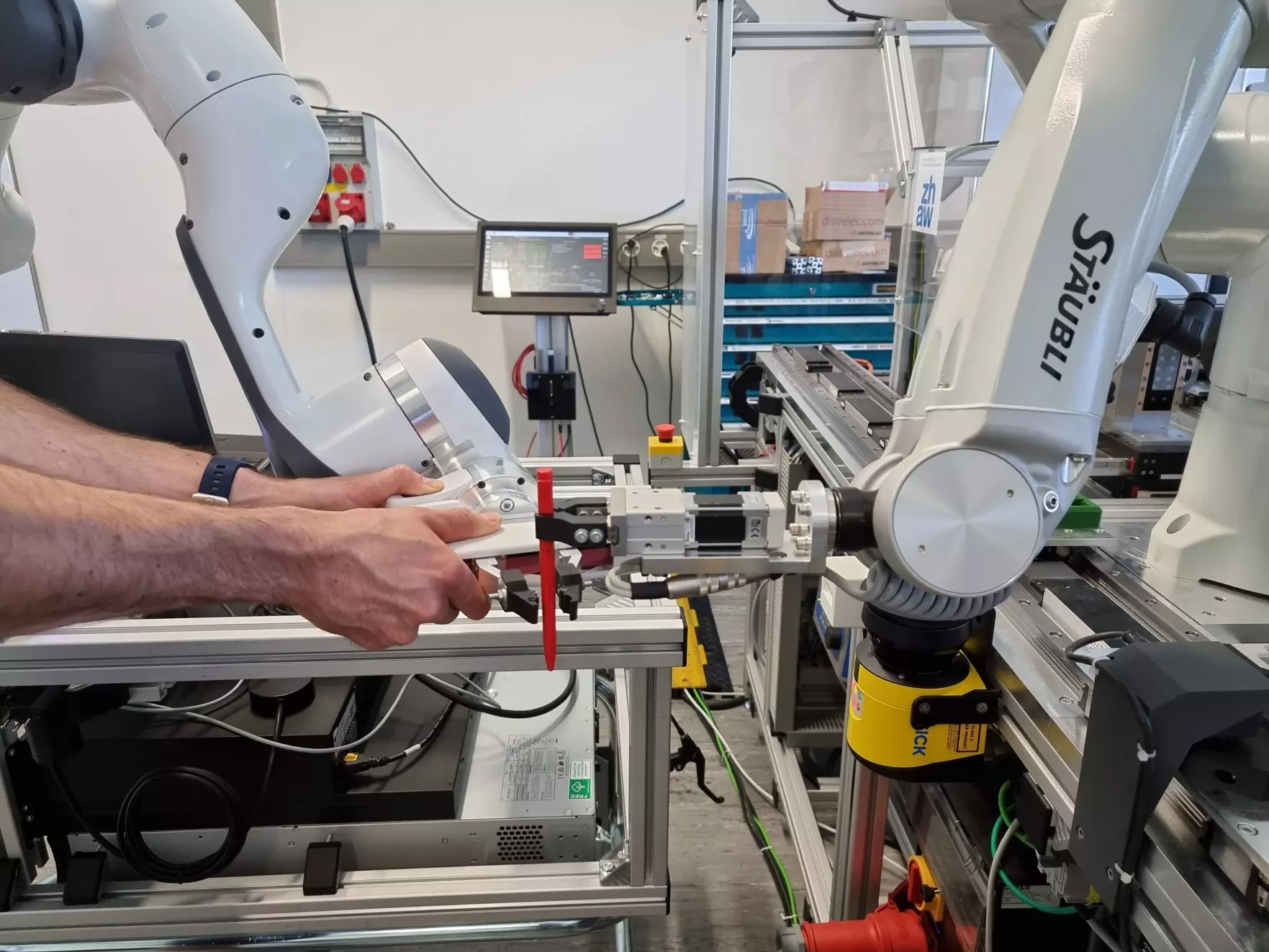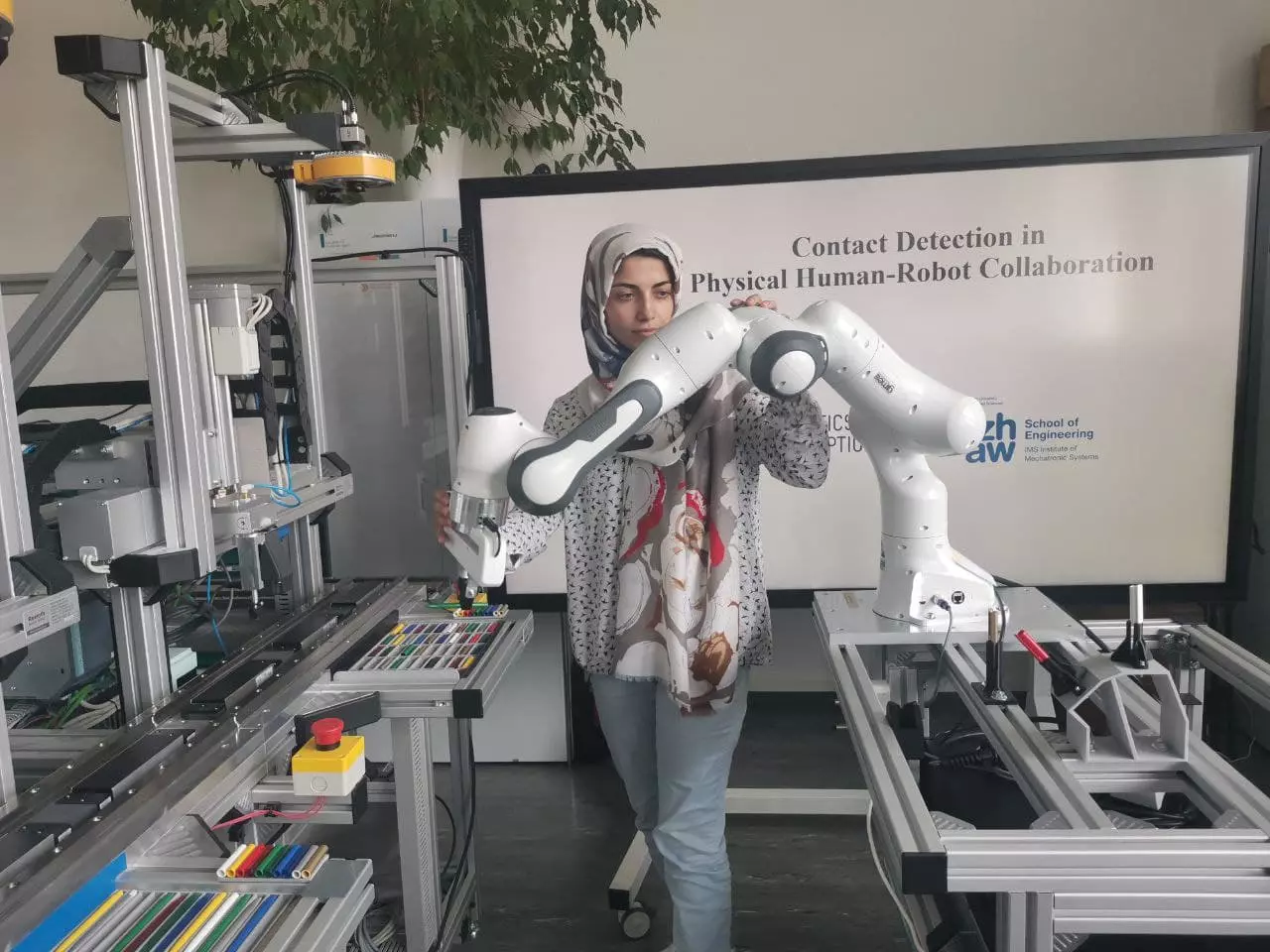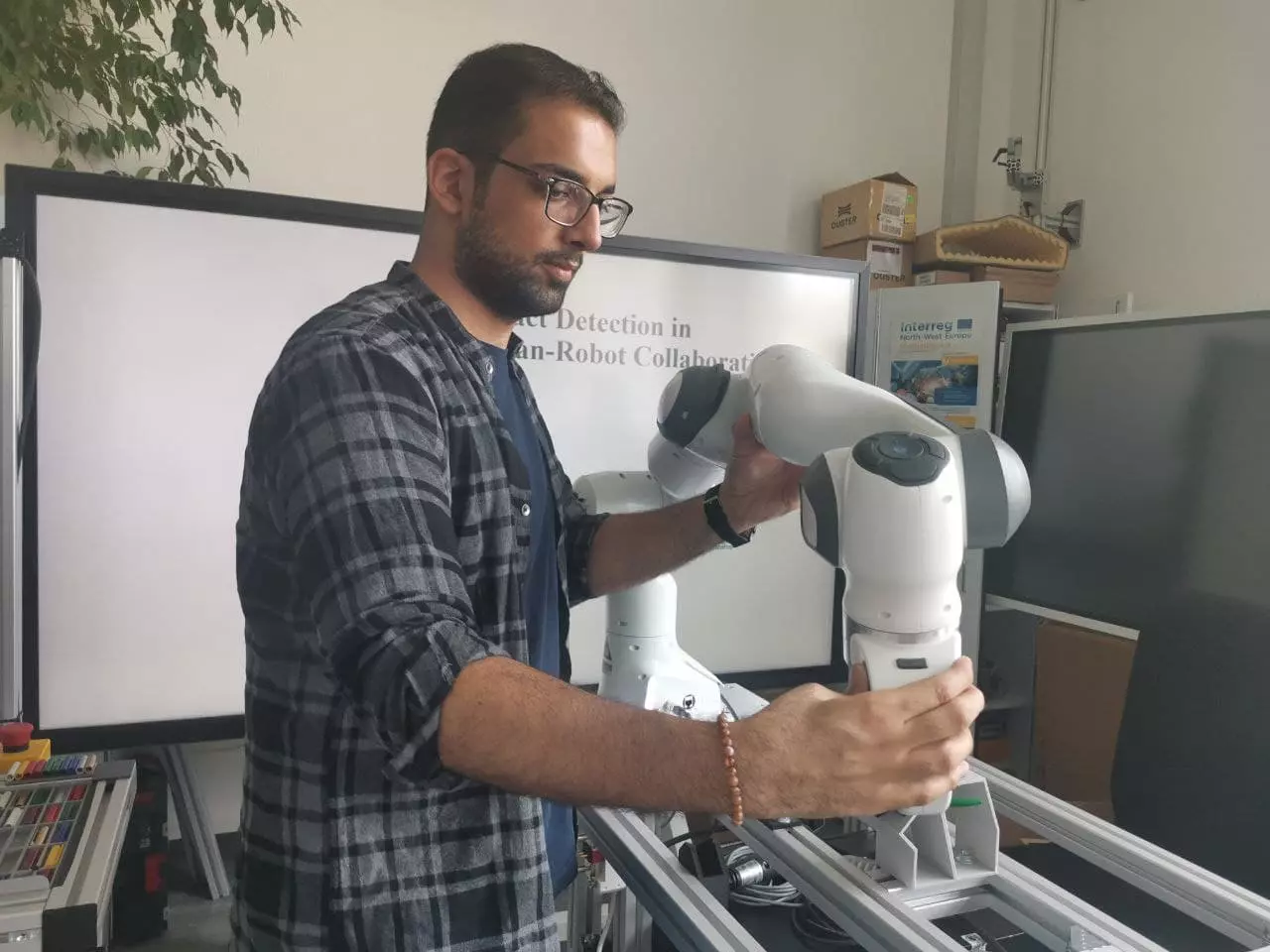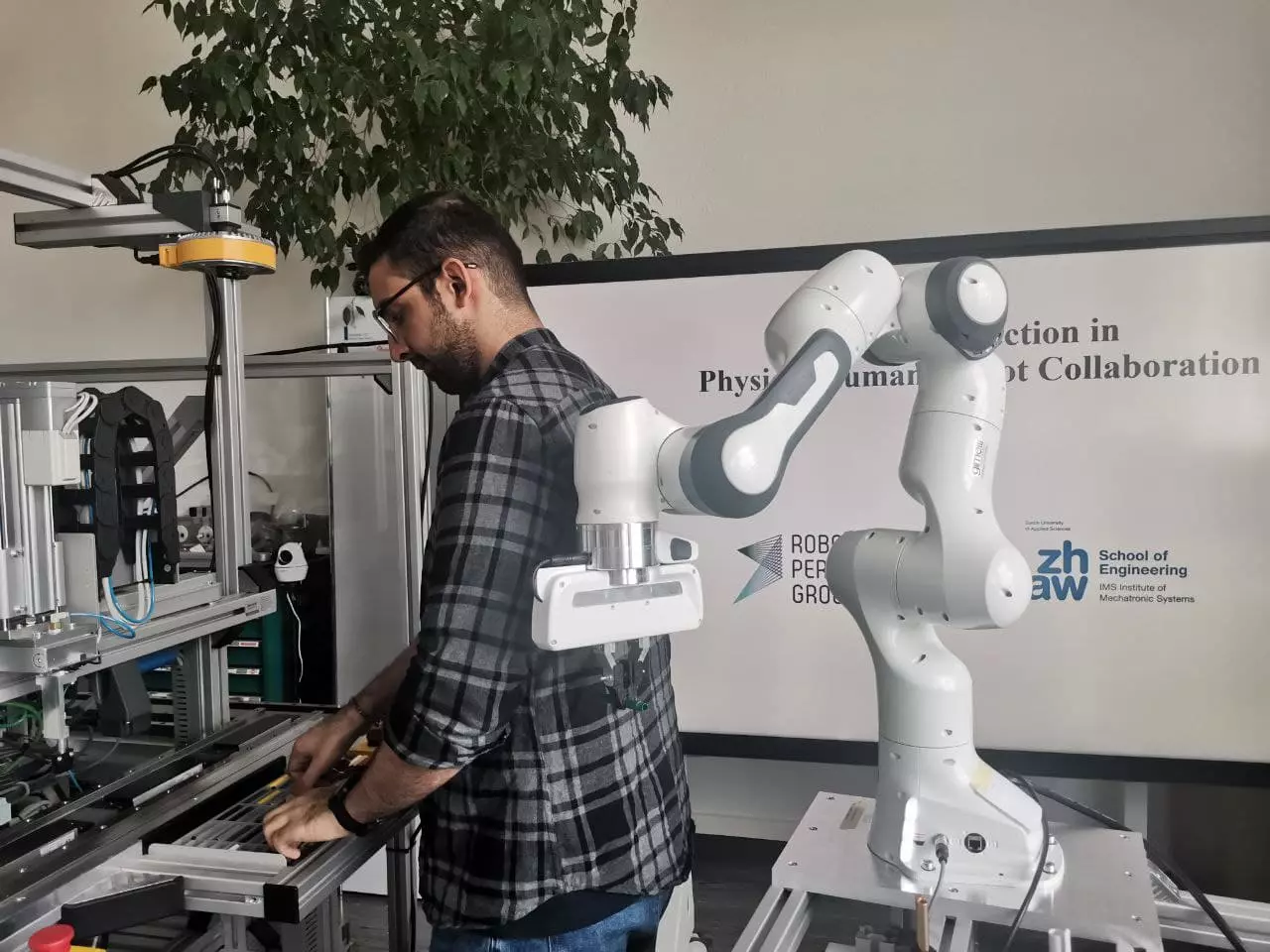 MINDLab: Mutual Human-Robot Interaction Development Laboratory
Over past years, industrial processes are about to evolve from rigid conventional procedures of production to a much more flexible and intelligent way of manufacturing in the term of Industry 4.0. The present trend is to develop a new generation of industrial robots which support operators by leveraging the flexibility in performing tasks and simultaneously reinforcing the necessary cognitive skills. These robots are expected to actively assist operators in performing complex tasks, with special consideration on human safety which is much more critical in cases where humans and robots need to be in physical contact or in the vicinity of each other for accomplishing tasks. This requires digitalizing robot environment including humans and moving objects which current research is trying to find an industrial solution for that. On the other hand, this combination requires intelligent cooperation strategies, as there is no natural interface between robots and humans, as it is between people. Not only should robot be able to do safe collaboration and have enough sensing about its environment, but also it should have a cognitive ability to understand human need and in consequence, becomes a companion or teammate rather than a slave preprogrammed one.
Industrial Aims and Scope
An industrial solution of Increasing safety during pHRC

Industrial environment perception and monitoring

Ergonomically safe motion planning
AI-based human action recognition for low-level activity primitives and high-level behavioral action types

Real-time AI-based human-robot contact detection during physical human-robot collaboration

Developing intelligent nonverbal communication for physical human-robot collaboration

Human-robot safety enhancement through profound analysis of dummy-robot collision ​
Multi-lidar environment monitoring

Multi-RGBD environment monitoring

Panda robotic arm​

Yuanda Robotic arm​

Dummy Crash Test​

Robot skin prototype
Safe and Cognitive physical human-robot digitalization (Digitalization Initiative of the Zurich Higher Education Institutions)
The main goal of this project is
digitalization of physical contact between robot and other objects include human

Enrich robot perception for cognitive skills​ using AI
Real-time dynamic digitalization of Human-Robot Collaboration environments and human-oriented predictive collision avoidance (Digitalization Initiative of the Zurich Higher Education Institutions)
The aim of this project is to have a safe, intelligent human-robot collaboration​ by​ giving robot a proper perception and awareness of environment ​to ​have a friendly interaction with human.
Some impressions from MINDLab
ZHAW School of Engineering
Forschungsschwerpunkt Biomedical Engineering
Technikumstrasse 5
8400 Winterthur

ZHAW School of Engineering
Forschungsschwerpunkt Biomedical Engineering
Technikumstrasse 5
8400 Winterthur