Visual Computing
Visual Computing is engaged in the generation, processing and analysis of digital images. By combining computer graphics and computer vision in applied research we develop innovative solutions in the field of augmented reality, virtual reality and interactive information visualization.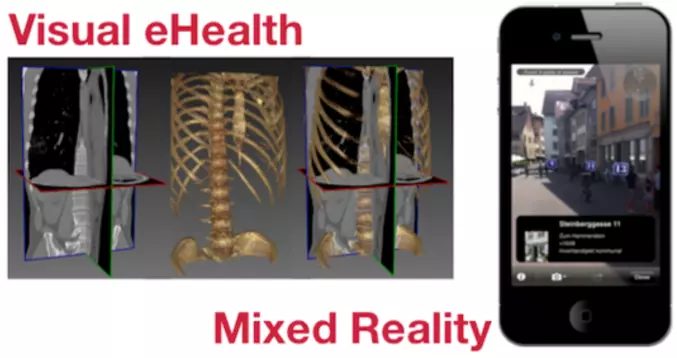 Visual Computing combines skills in image processing and computer graphics to leverage the technologies of image-based analysis, geometric modeling, as well as virtual and augmented reality in novel application scenarios within applied research projects.
Computer Graphics & Computer Vision

Augmented Reality / Mixed Reality / Virtual Reality

Interactive Information Visualisation

Visualisation of Health Data & Medical Image Analysis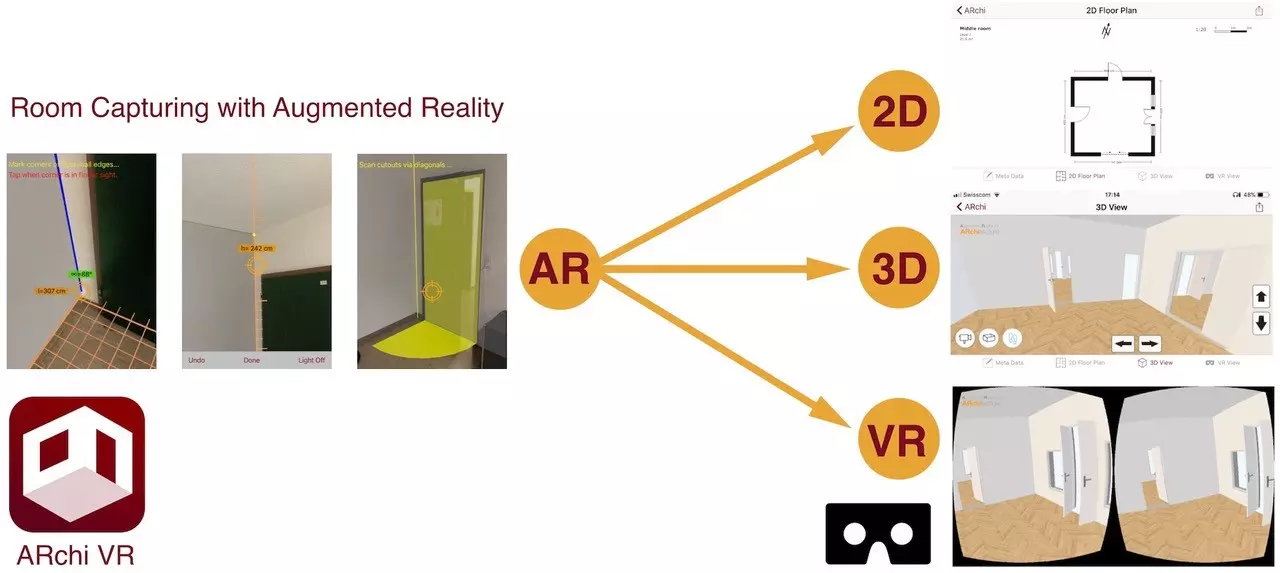 Smart User Interfaces for AR: multi-modal, context-aware, gesture-based, sonification

Persistent augmentation of outdoor & indoor environments

Searchable and shareable augmented realities using re-registerable features & point clouds

Sharing AR content via cloud, Social AR, collaborative real-time AR/VR
User-generated AR Content
On-site, user-driven capturing of spatial information

Authoring tools for AR content

Spatial computing & content generation

Machine Learning for automatic filtering and content synthesis
Quality Assurance & Testing of AR Apps
Logging of AR Apps (screen recording, event analysis, automatic tests)

Post-hoc inspecting of AR applications
mHealth & Visualization of Medical Data
Mobile Health Apps

Interactive visualization of health data

ZHAW Digital Health Lab
Previous research projects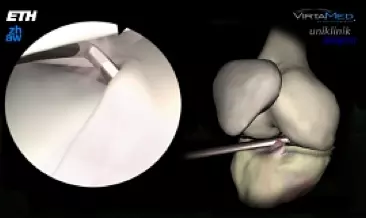 VR-based Surgical Simulation of Knee Arthroscopy
VR-based training of surgical operations supporting minimal invasive hysteroscopy and arthroscopy. Partners: Virtamed AG; Vision Lab, ETHZ; Hospital Balgrist. Funding 2001-2013 by SNF & KTI
dep. Head of Research/Focus Area, Human-Centered ...
Lecturer for Computer Science in the ...