Institute of Mechatronic Systems (IMS)
As a leading national institution for applied science and development in mechatronics, the Institute of Mechatronic Systems (IMS) specialises in innovative projects at the interface between mechanics, electronics and information technology (IT). The knowhow of more than 50 staff with backgrounds in various related fields, as well as a modern research infrastructure, allows us to be your flexible and efficient partner for the successful completion of your R&D projects.
You can find further information about our team here.
Our R&D strengths are in the following fields:
In cooperation with partners from industry and other universities during the last 15 years, we have been able to gain a l wide range of experience and knowhow, which you can benefit from at various levels as an R&D Partner.
In the center of the institute's teaching is the System Engineering course with Specialisations in Mechatronics and Biomedical Engineering, as well as the Master Research Unit (MRU) "Industrial Technology" connected to the Institute. In the framework of these and further courses (electrical engineering, mechanical engineering and IT) we also mentor project theses and bachelor thesis, which our students realize together with our partners from industry.
The IMS was founded in 2001 as the first institute of the ZHAW-School of Engineering. It has since been growing continuously and now employs over 50 people who work in research and teaching.
The turnover of the institute is in general around 7 mio. CHF, which includes around 3 mio. CHF of third-party funding.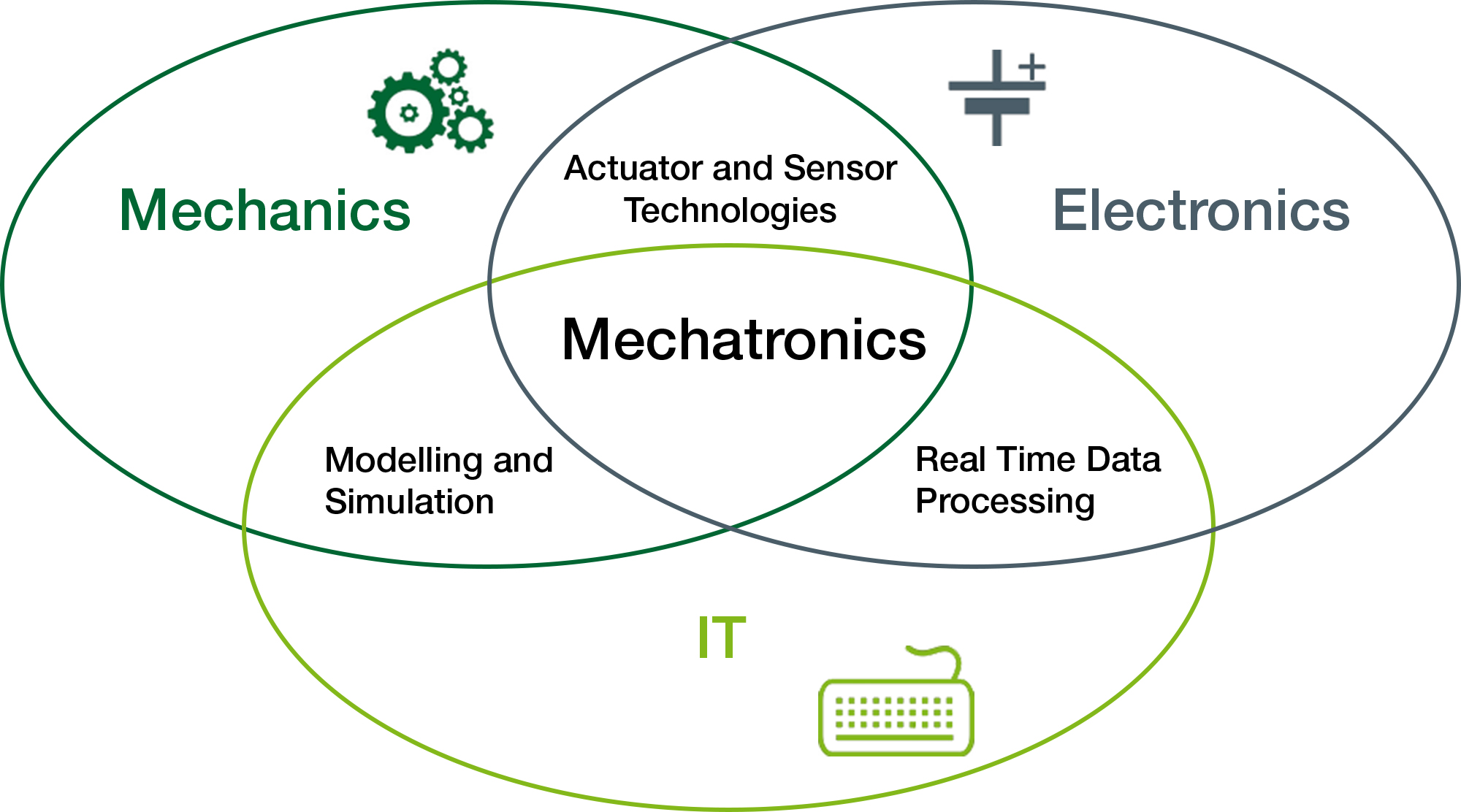 Mechatronics combines the disciplines of mechanics, electronics, electrical engineering and IT at the earliest possible stage: the phase of discovering ideas.
This multidisciplinary approach offers a view from different technical perspectives and the development of intelligent and efficient solutions in the shape of mechatronic systems and components. This is the reason mechatronics has become a key discipline when developing complex technical systems and optimizing existing processes.
The Institute focuses on this key discipline. With success – today IMS is one of the leading Swiss institutions in the field of advancedmechatronics research.
Those are some of our industry Partner. Find out more.
The IMS at a Glance
5 R&D focal points
Oversight of completed Bachelor and MSE-Project theses
Various Laboratories
Laboratroy for Drive Engineering & Power Electronics

Laboratory for Automation and MSRT

Laboratory for Robotics and Mechatronics