Air Vehicle Design and Technology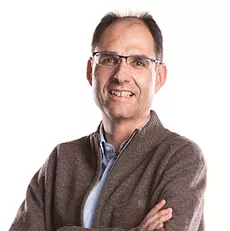 "The aviation industry relies on perpetual technological innovation. Our mission is to to contribute to the industry in such a way that this remains the same in the future."
Prof. Dr. Michel Guillaume, Head of the Centre for Aviation
About Air Vehicle Design and Technology
In this field of expertise, the design of airplanes, helicopters, E-VTOLs (Vertical Take-off or Landing), Urban Air Mobility, air cabs and drones is in the foreground.
To meet zero emission targets, radically new aircraft configurations with the integration of novel propulsion technologies need to be developed. Safety aspects and certification of complex systems are of great importance.
The areas of expertise are aerodynamics, flight mechanics and flight control systems, structural integrity and aircraft repairs.
This field of expertise includes the following research groups:
Various projects are carried out within the field of expertise of Air Vehicle Design and Technology. These are research and development projects as well as orders from external partners. Below you will find a selection of projects within this field of expertise. Detailed information on the projects can be found on the websites of the respective research groups.
Our experts are looking forward to joining forces with you for innovative industry projects or consultancies:
The field of expertise Air Vehicle Design and Technology runs a number of laboratories, which are used in teaching and are also available for external interested parties: