Aviation Infrastructure and Atmospheric Research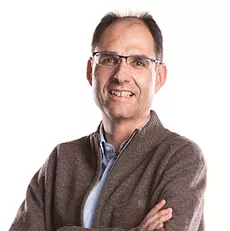 "The aviation industry relies on perpetual technological innovation. Our mission is to to contribute to the industry in such a way that this remains the same in the future."
Prof. Dr. Michel Guillaume, Head of the Centre for Aviation
About Aviation Infrastructure and Atmospheric Research
The field of expertise Aviation Infrastructure and Atmospheric Research deals with the organization of airspace and the application of measurement and simulation methods in atmospheric sciences.
In the area of infrastructure, research is conducted on topics such as the digitization of aviation communication, navigation and airspace monitoring systems for optimized airspace utilization. Furthermore, large amounts of data are systematically investigated using machine learning approaches to characterize collision risks and the influence of wake vortices.
The field of atmospheric sciences focuses on measuring and simulating the environmental impact of conventional and alternative sustainable fuels. Likewise, the impact of aviation on climate and vice versa is researched.
This field of expertise includes the following research groups:
Various projects are carried out within the field of expertise of Aviation Infrastructure and Atmospheric Research. These are research and development projects as well as orders from external partners. Below you will find a selection of projects within this field of expertise. Detailed information on the projects can be found on the websites of the respective research groups.
Our experts are looking forward to joining forces with you for innovative industry projects or consultancies:
The field of expertise Aviation Infrastructure and Atmospheric Research runs a number of laboratories, which are used in teaching and are also available for external interested parties: