Emergency Response System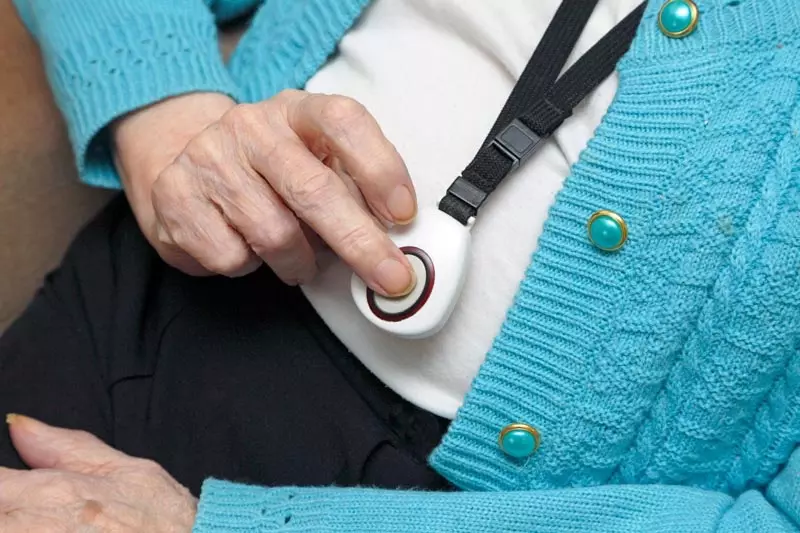 Function: The emergency response system usually consists of a transponder equipped with a GPS tracker and a microphone speaker unit as well as an emergency button. Emergency calls are forwarded to the provider's central communication point at the push of a button. The latter locates the person concerned, communicates with him/her via the transponder and, if necessary, forwards the emergency call to the police, fire brigade or rescue service. This offer is also available in combination with apps on smartphones, as well as a pure app, which informs the nearest emergency call centre at the push of a button, activates the microphone and loudspeaker and transmits the last GPS data of the smartphone to the emergency centre.
Advantages: Vital time saving in locating the person in need of help. Maintains the independence of elderly people, facilitates communication in case of accidents in sports, leisure and work. Can send localized danger warnings when a smartphone is located in the danger zone. Increases the subjective feeling of safety.
Examples: Various care centres/hospitals in Switzerland (e.g. Bauma, Esslingen Zurich), SBB, universities and laboratories; Product example: free Echo112 emergency app