Energy Self-Sufficient Systems
These are systems which perform their functions with virtually no external support. They require no electrical current, no communication and no external computing. Autarkic embedded systems are operated by appropriate microcontroller systems and run on an optimised energy budget. They do not require new batteries and derive the electrical energy they need from sources in their environment such as light, heat, motion or radio waves. Typically they either function without any communication at all or via wireless links.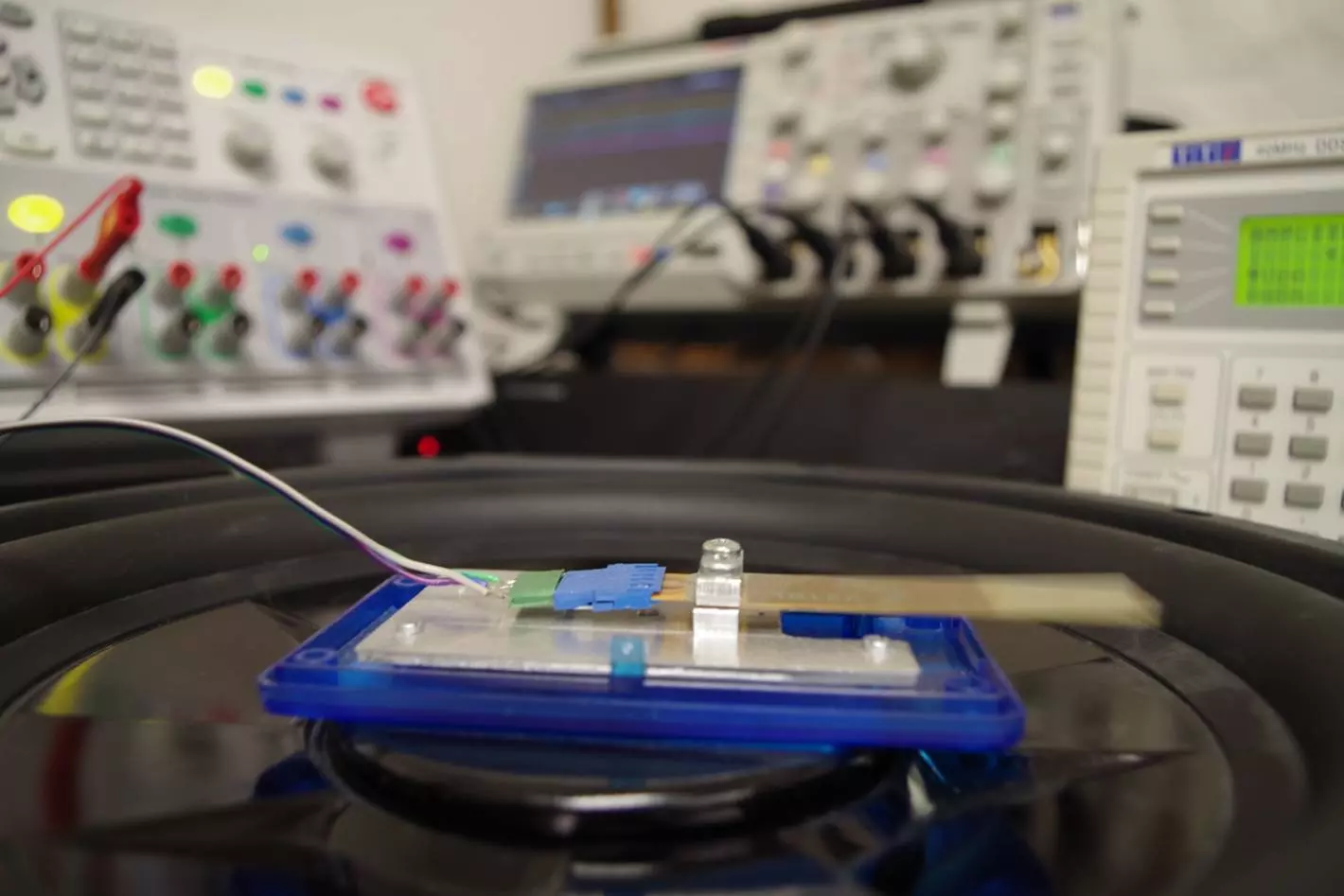 Autarkic systems collect the operating energy by energy harvesting. Designed for both longevity and maintenance free operation they communicate wirelessly or operate completely without communication. Autarkic systems are especially suited for applications where wiring or maintenance (for example, battery replacement) is either impossible or uneconomic. Applications examples are wireless sensor nodes or independent actuators. The use of energy harvesting technologies generates added value for existing applications. It enables new applications for embedded systems. Sensors or actuators can be realized as a completely energy self-sufficient systems.
Design and development of autarkic systems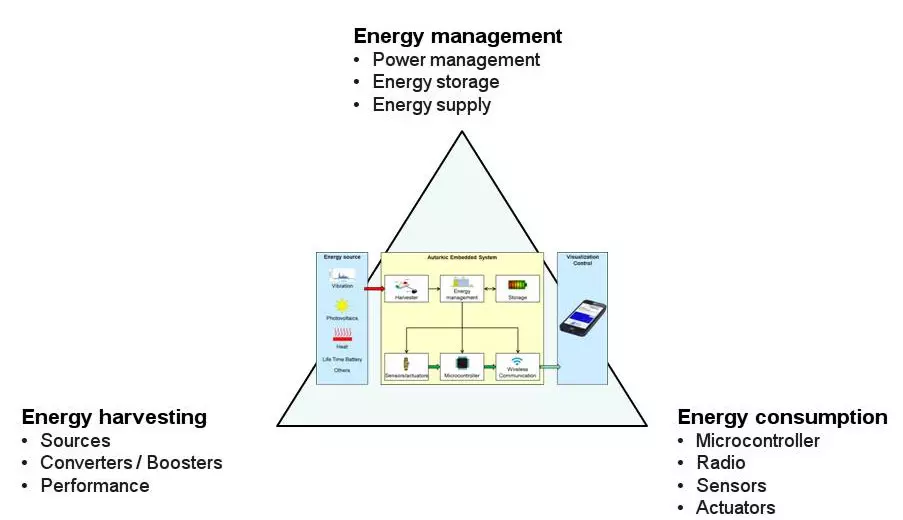 Autarkic systems are limited in power budget. The functionality and the uptime of the system are determined by the application and the available energy. This makes a complete system approach necessary which takes into account the three aspects of energy harvesting, energy management and energy consumption by the application. In addition to the system itself, especially the application and functionality must be designed for energy harvesting.
We take a systems approach to the development of autonomous systems which guarantees maximum benefit for our partners. We place special focus on feasibility, stability and efficiency of solutions. We produce results that place industry partners in a position to begin risk-free product industrialization.
Our services include all steps for the development of autarkic systems:
Application analysis

Conceptual design of the overall system

Selection of appropriate harvesting technology or harvester

Development or selection of boosters and converters

Design and optimization of power management

Development of ultra-low-power embedded systems with radio transmission and connected consumers

Implementation of the software (microcontroller, radio transmission, receiver)

Design and implementation of intelligent algorithms for minimizing energy consumption
Project and Research Topics (Selection)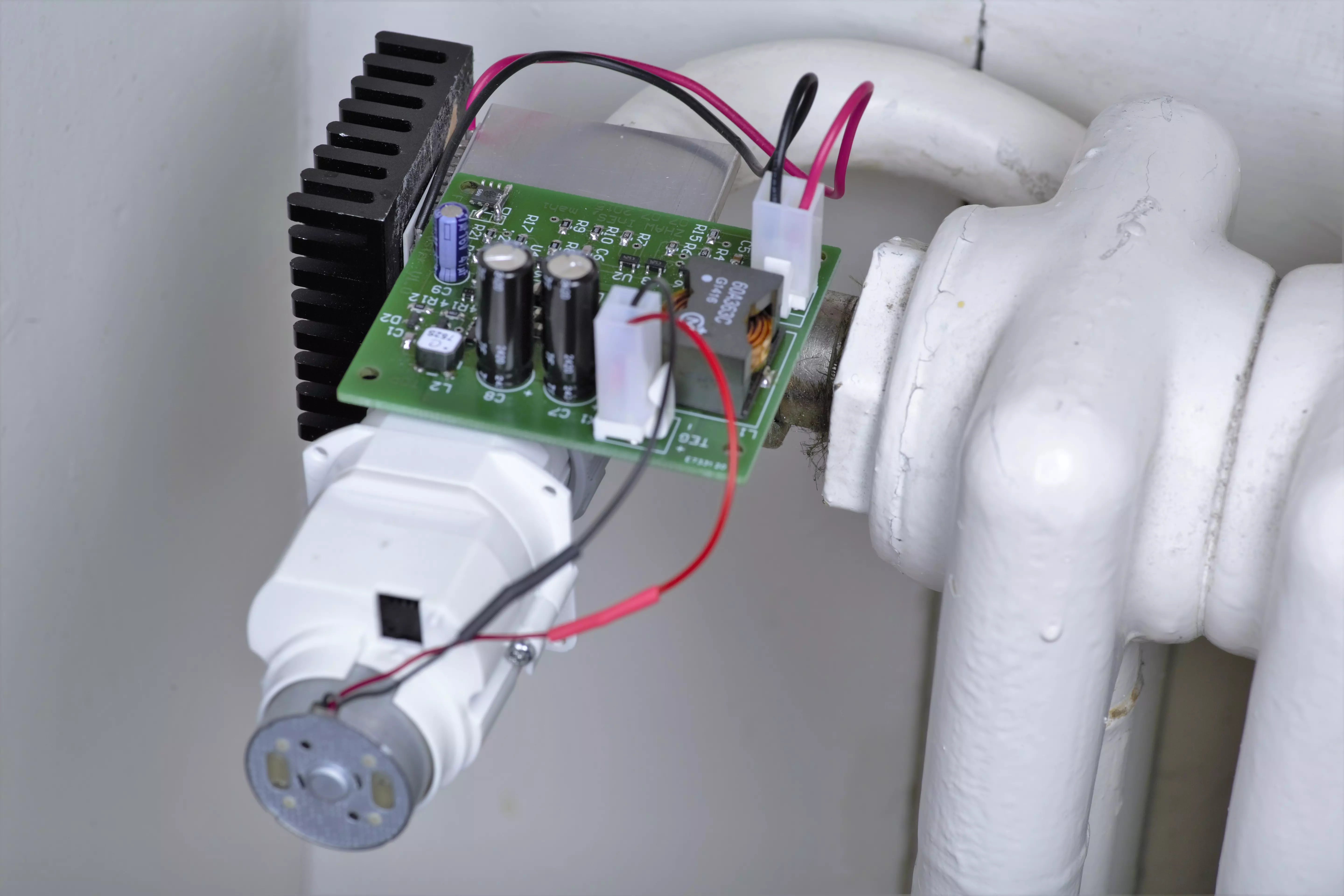 The completely self-sufficient heating valve uses a thermoelectric generator (TEG) and an optimized booster for energy harvesting.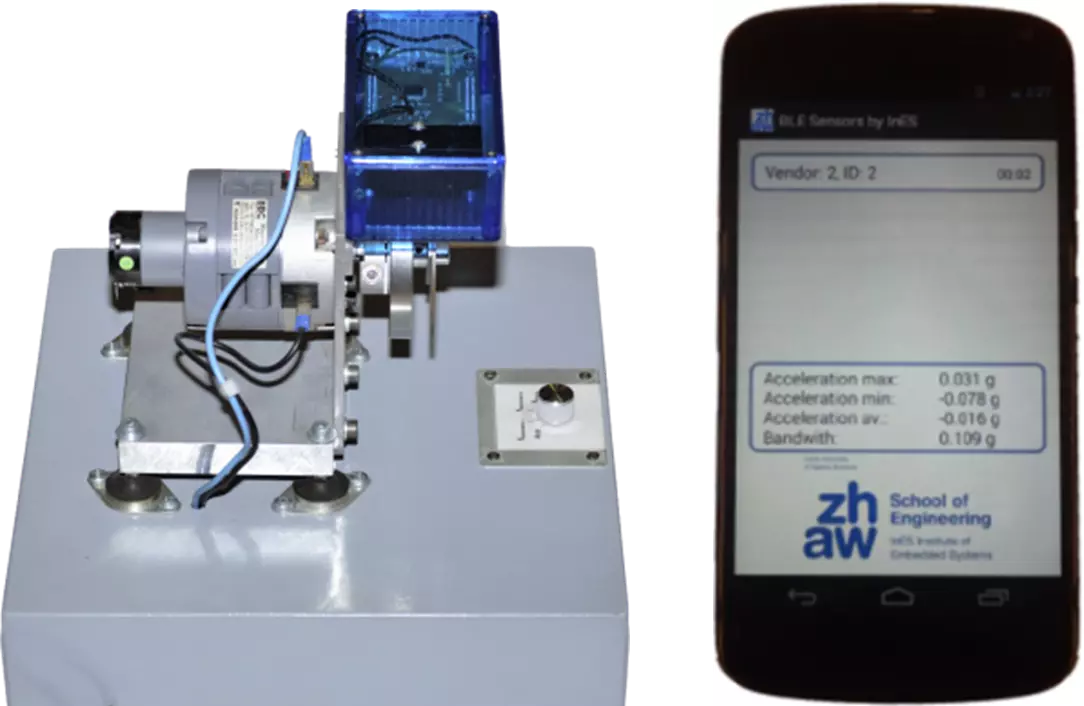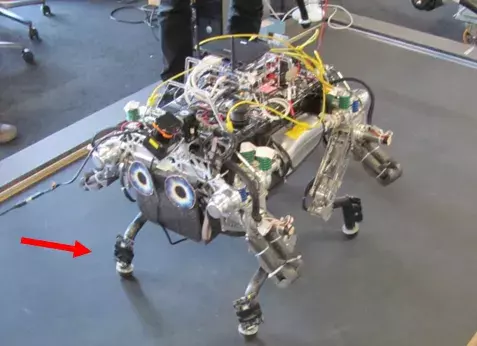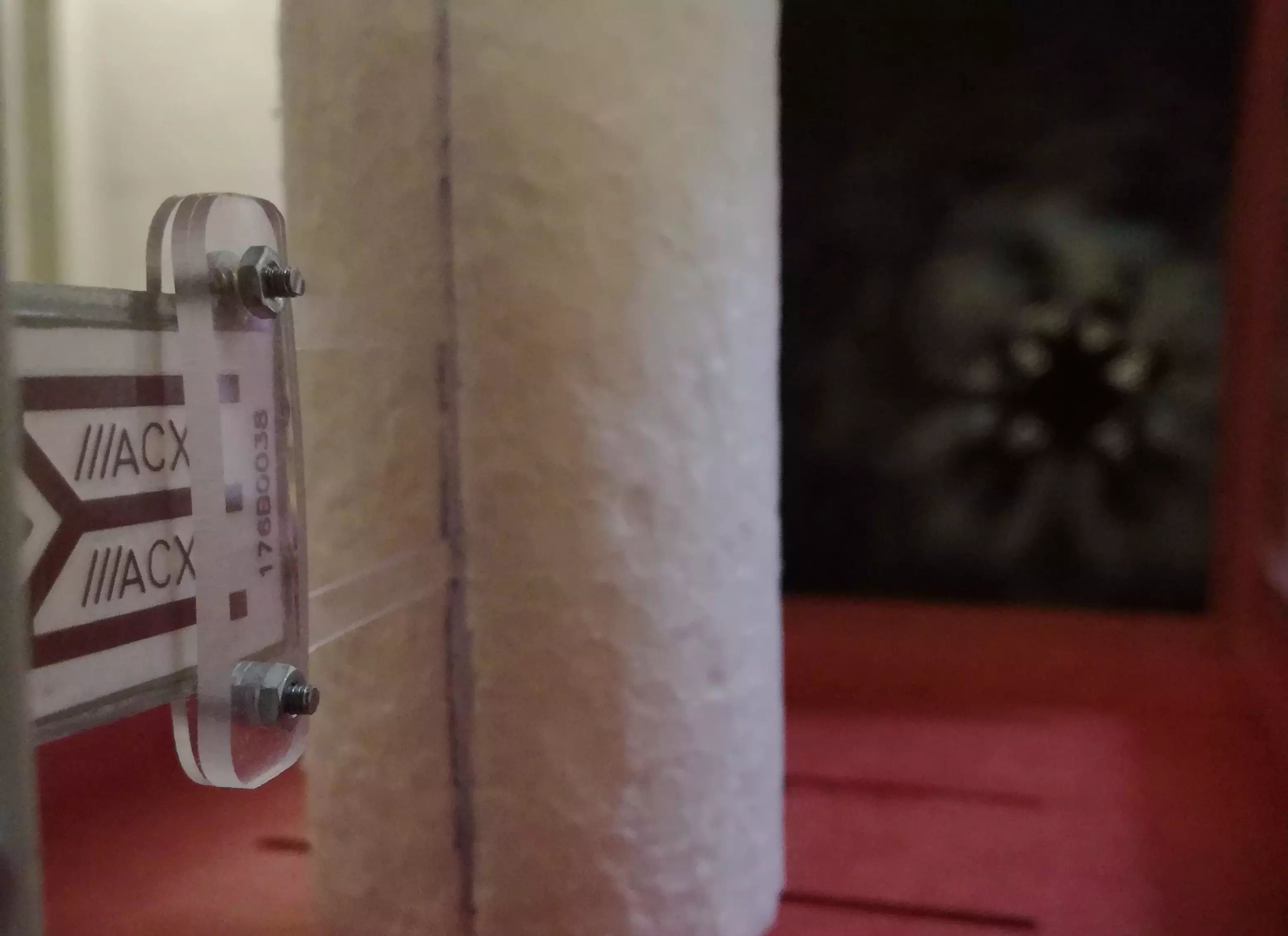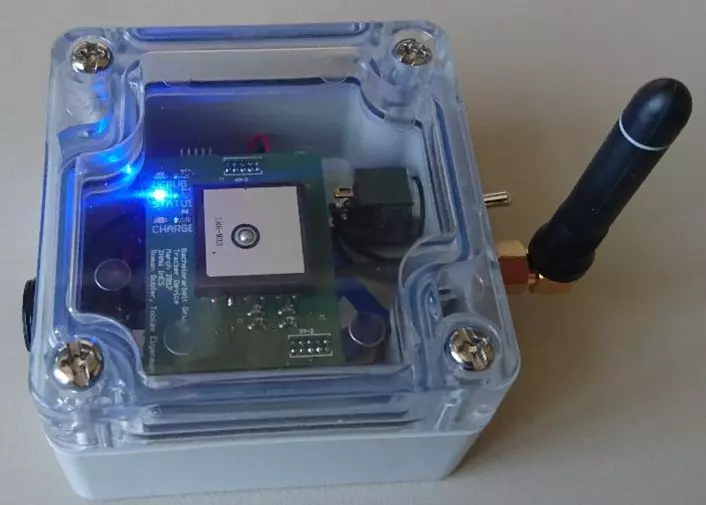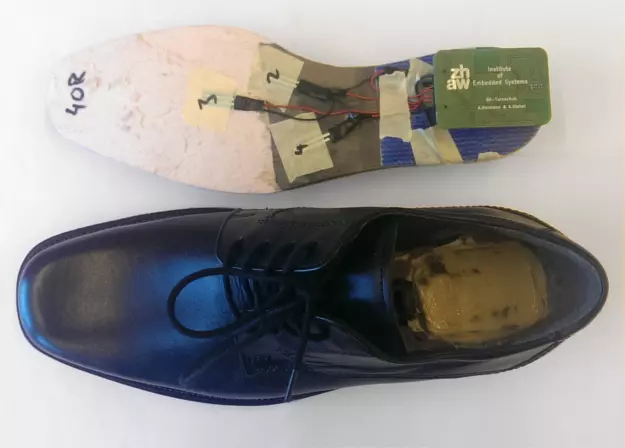 Cooperation for complete business solutions
Autarkic systems allow the realization of various solutions. The integration into larger communication networks or distributed systems opens up further possibilities. Through close cooperation with other affiliated research units we can realize the entire solution chain, from self-sufficient sensor via the data transmission to the data processing and the resulting action, for different problem areas.
Together with the "Internet of Things" research group we can realize distributed autonomous systems and sensor networks.
We are involved in research platforms, which combine the capabilities of several institutes and research areas. Together with our research partners we can cover the entire topics: