High-tech for people
Daniela Stadelmann studied Systems Engineering at the ZHAW School of Engineering. Today she develops unique spinal implants. Her job involves working together closely with doctors.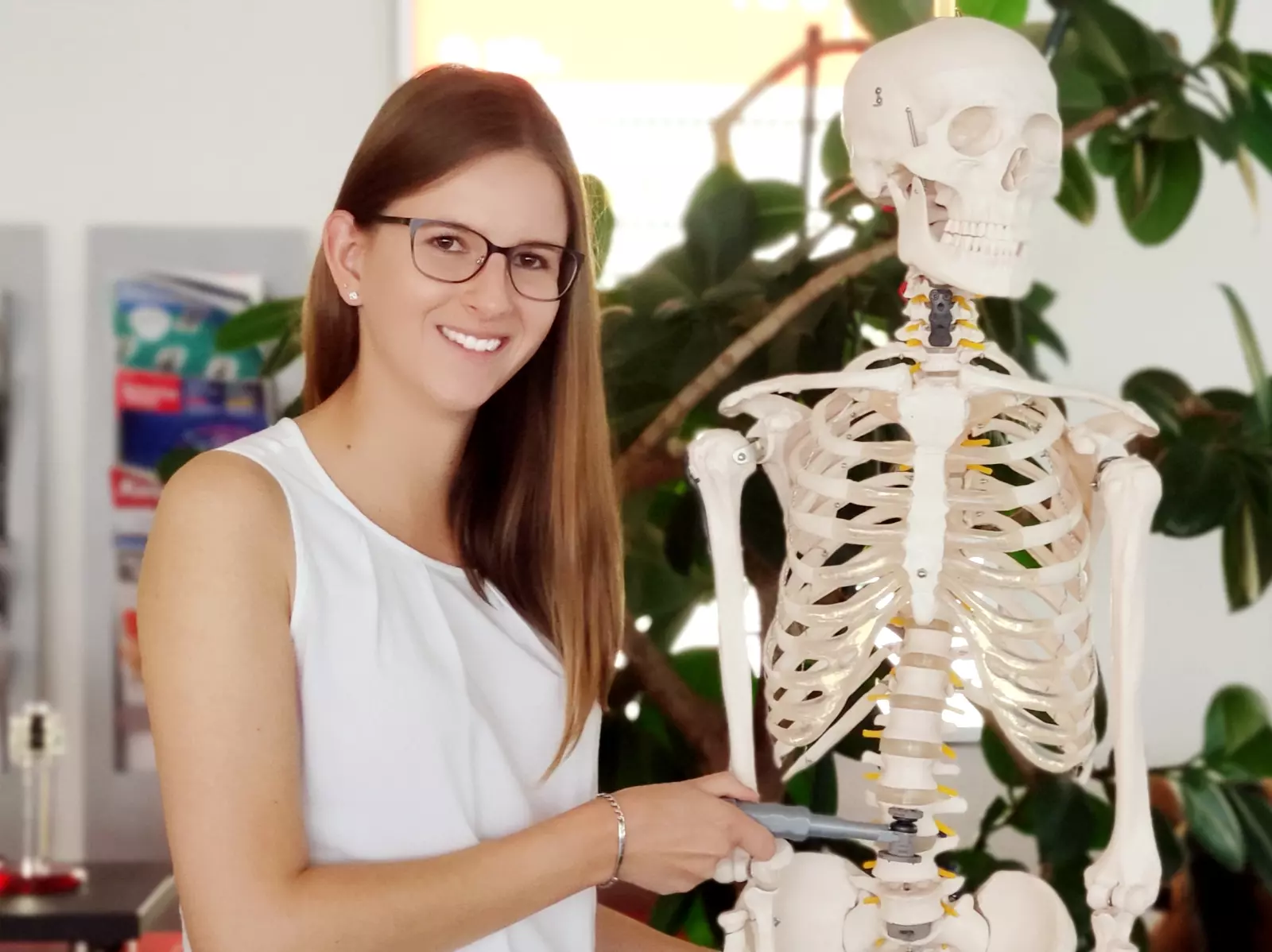 Helping others is something that Daniela Stadelmann has always known she wanted to do. This prompted her to first complete an apprenticeship as an optician and, after obtaining her vocational baccalaureate, to enrol on the Systems Engineering degree programme. "Right from the start, I knew that I wanted to take the Medical Technology specialisation", she says, looking back. Medicine had always interested her and she had also always had very good grades for science subjects at school. "Despite that, I perhaps had to work somewhat harder in my foundation year than students who had completed an apprenticeship as an automation technician or other technical training." Her clear aim of developing high-tech medical solutions after completing her studies, however, was sufficient motivation for Daniela Stadelmann to make the grade.
Feedback from the operating theatre
The special feature of the spinal implants produced by icotec ag is that they are made of a radiolucent material rather than metal. In the event of cancer, radiation therapy can then be planned more reliably and performed more effectively than with a metal implant. As a development engineer, Daniela Stadelmann is responsible for the development and optimisation of these implants. Intensive discussions with medical specialists are essential for this, she explains: "Only doctors can tell us which requirements an implant needs to fulfil. It is then our job to implement these in technical terms." As an engineer, she even provides support during operations when a new implant system is introduced. This is because, whatever Daniela Stadelmann and her team develop, it will always become part of a human body. "You can hardly get any closer to people as an engineer than in MedTech", she acknowledges. We thus carry the corresponding amount of responsibility – everything is checked several times before being released.
"Specialising in medical technology during my studies paved the way for me to help patients as an engineer today."
Daniela Stadelmann, ZHAW graduate and development engineer at icotec ag
Studies pave the way to a dream job
Students on the Systems Engineering degree programme will not necessarily end up in the medtech industry. They also have the option of specialising in Robotics and Mechatronics. "Taking the Medical Technology specialisation in my degree programme paved the way for me to help patients as an engineer today", says Daniela Stadelmann, who is highly satisfied with both her choice of studies and her job. At the same time, however, she attaches great importance to continual self-development. This is why Daniela Stadelmann is planning to take the MAS in Engineering and Management at the ZHAW. This will give her an even better and broader overview of project management – including from the business angle.