Low Power Wide Area Network (LPWAN)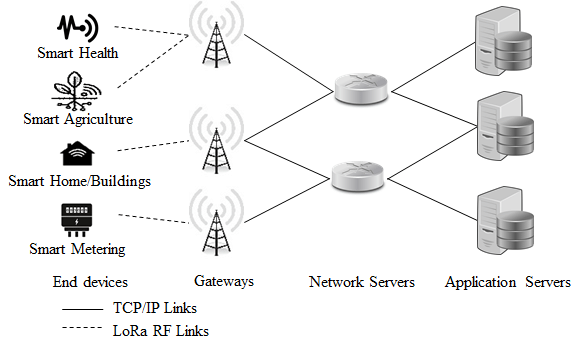 Function: An LPWAN consists of terminals (e.g. sensors) that communicate with a gateway (interface) via license-free frequencies (Europe: 863 - 870 megahertz) of the radio spectrum. The transmission takes place by means of a network protocol, which is characterized by high ranges (-10km) and low energy consumption. The gateway bundles the information from the end devices and then passes it on to a network server via a mobile radio network (WLAN, 2/3/4/5G etc.) or fixed network connection (possible applications: Smart Parking, Smart Waste and Air Quality Measurement).
Advantages: High ranges (even penetration of massive concrete structures is possible), low power consumption and low operating costs
Examples: Zurich, Basel, Lucerne
For more information on this technology, see the description of digital technologies.