Graduate portrait Yacine Mekesser: Software developer at Zühlke
Developing solutions instead of simply programming code
With his Bachelor's degree in Computer Science, Yacine Mekesser has created the basis for a widely varied professional life. Today, he works as a software developer at Zühlke Engineering AG. As a partner for business innovation, Zühlke develops products, services and new business models for corporate customers.
After completing his apprenticeship as an application developer, Yacine Mekesser felt he had "not quite finished," as he himself puts it. He went on to take the vocational baccalaureate and then applied for a Bachelor's degree programme. "I went to university because I wanted to do more than just program code," he explains. "Once I started my degree programme, I saw that it offered precisely what I needed." Looking back, he is particularly positive about the broad range of subjects offered on the degree programme and hence the many different options available. "Up until the end of the degree programme, I didn't really know exactly which direction I wished to take – I somehow found everything exciting," he says. With his degree in his pocket, he then discovered his vocation and today works as a software developer at Zühlke Engineering AG. His work, however, includes a great deal more than just the technical development of software.
«As a software developer, I don't simply fulfil orders but advise clients in their search for the perfect solution to their problem.»
Yacine Mekesser, graduate with a Bachelor's degree in Computer Science
"Working for a service company like Zühlke means I meet customers from a variety of industries," says Yacine Mekesser. "At the moment, I'm working with a bank, but before that my client was a sports association." He thus benefits from a widely varied range of projects and tasks. In most cases, however, it is fundamentally a matter of digitising data management and work processes. "For the sports association, we developed an event management tool that can be used to organise invitations, transport and accommodation in a single program. These previously had to be processed individually, by hand, in tables." No ready-made solutions are available for individual customer needs such as these. In order to establish how the requirements can best be met, Yacine Mekesser frequently has direct contact with the clients. "That can sometimes be more challenging than the technical developments," he says with a wink of the eye. "As a software developer, I don't simply fulfil orders but advise clients in their search for the perfect solution to their problem."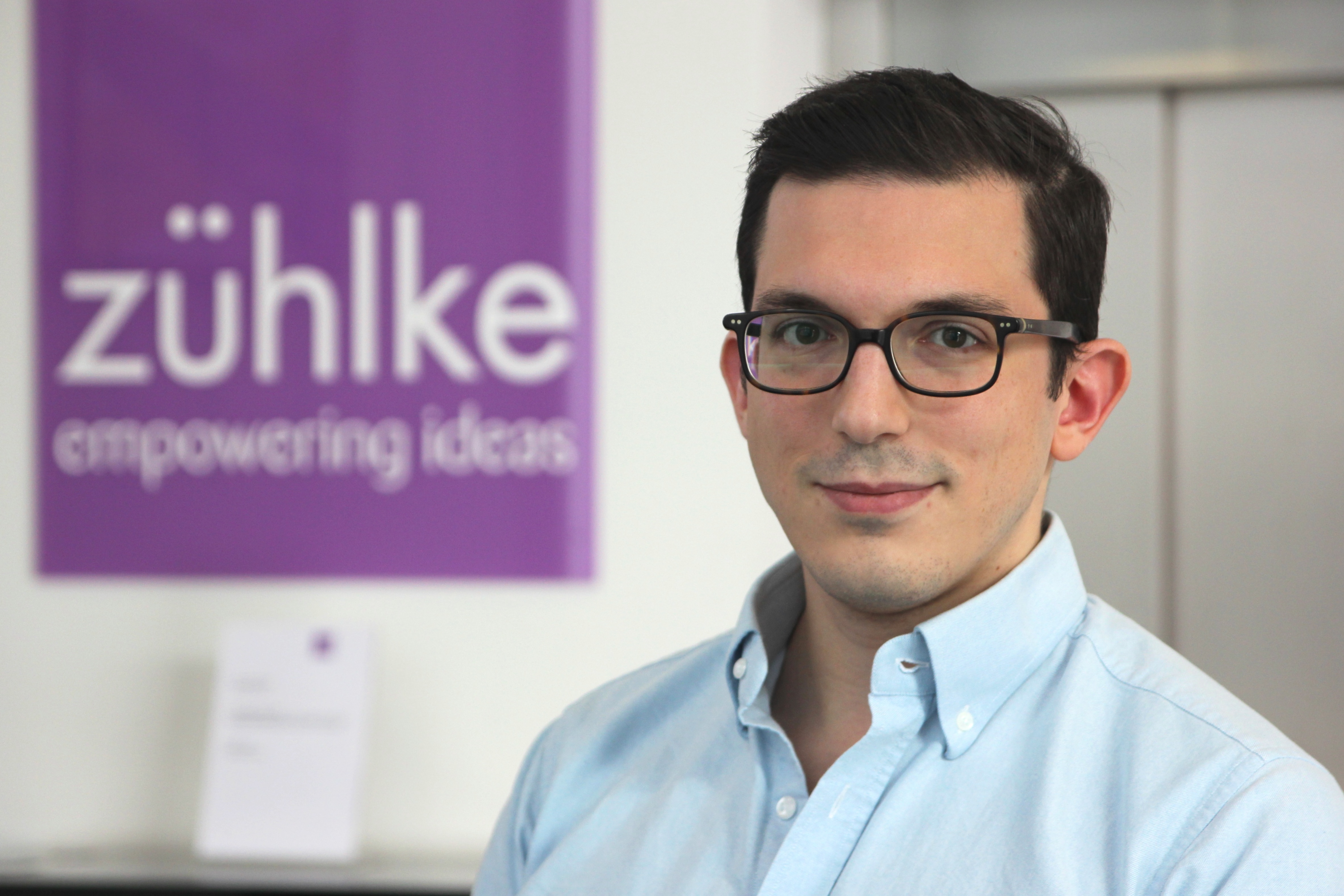 Direct customer contact the key
For Yacine Mekesser, this advisory function is just as much a part of software engineering as the technical side: "My experience is that direct customer contact has a positive impact on the project's success. If there are two or three people positioned in between, then that will frequently slow down the development work." His current project involves digitising the advisory processes in a bank. Together with some thirty other software developers, he is working directly on site – and is even leading a team for the first time. Yacine Mekesser gives a brief outline of the assignment: "The bank's client advisors have to document their investment strategies in detail. Our software allows the 'paperwork' to be completed at a much faster pace. Projects like this are not completed in a few weeks but take several months and, with the corresponding follow-up projects, can even run for years.
Engineer rather than programmer
Yacine Mekesser stresses that the degree programme at the ZHAW School of Engineering with its broad range of contents taught him the technical basics to understand complex interrelationships in his present job. And the non-technical disciplines in his degree programme also help him in his everyday work. "I still do 'group work', as it were, in my job today," he says. He can thus recommend the degree programme to anyone wishing to become more than a programmer: "During the degree programme you become an engineer and learn to develop software instead of just writing code." In addition, the programme is suitable for all those who are not yet sure about which area of IT they wish to work in later. "On the degree programme, you get an idea of the many options that are open to you as a computer science engineer – and you still have time to make your choice," he adds.