EU AMANDA project develops energy-autonomous, smart sensing card
Sensors in credit card format? ZHAW researchers are combining software and hardware components in the smallest possible space to achieve this vision. The compact measuring device is the ambitious goal of a European research project.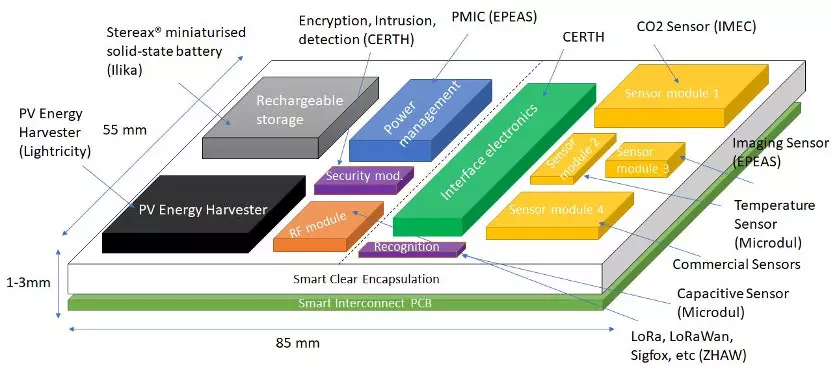 We have long since been in the midst of the Internet of Things. Many devices and systems are already networked, while networking potential exists for many others. In order to make optimal use of these possibilities, simple and compact solutions are required. One such solution is the goal of AMANDA, a European research project. Together with seven other institutions from six countries, the ZHAW School of Engineering is developing an Autonomous Smart Sensing Card (ASSC). In the format of a credit card, it will contain a whole range of sensors, enabling it to measure its immediate surroundings, whether in terms of light conditions, noise, CO2 content, temperature, air pressure or humidity – the card will know. The measurements are automatically transmitted to the desired recipients; a microsensor controls the measuring and sending of data. The card harvests energy from ambient light to obtain the necessary electrical energy and then stores it in a battery.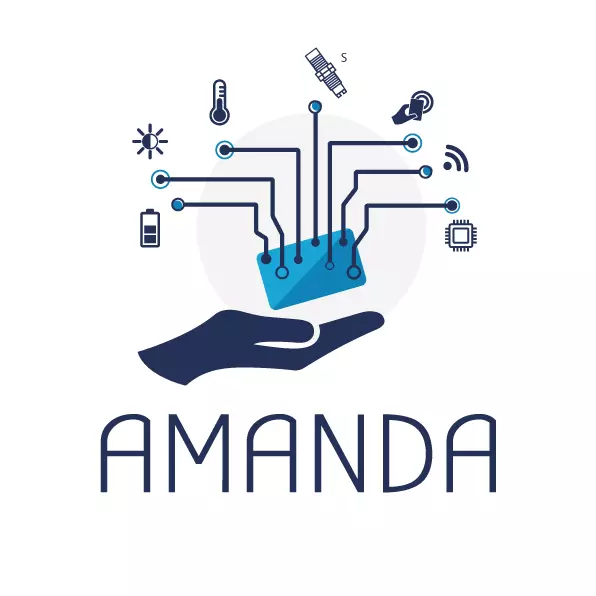 The specific areas of application are manifold. Assuming that the ASSC is used in a smart building, it can, for example, control the room temperature and lighting conditions. The heating or lighting system could thus be turned on automatically if it were too cold or too dark. The CO2 sensor can monitor the air quality or act as a smoke detector to raise the alarm in the event of a fire. It is also possible to use the card as a tracker to locate objects and people in real time. "There are many conceivable scenarios and possible applications, both at a private and business level," says Marcel Meli, who is leading the project at the ZHAW.
Know-how in low-power embedded systems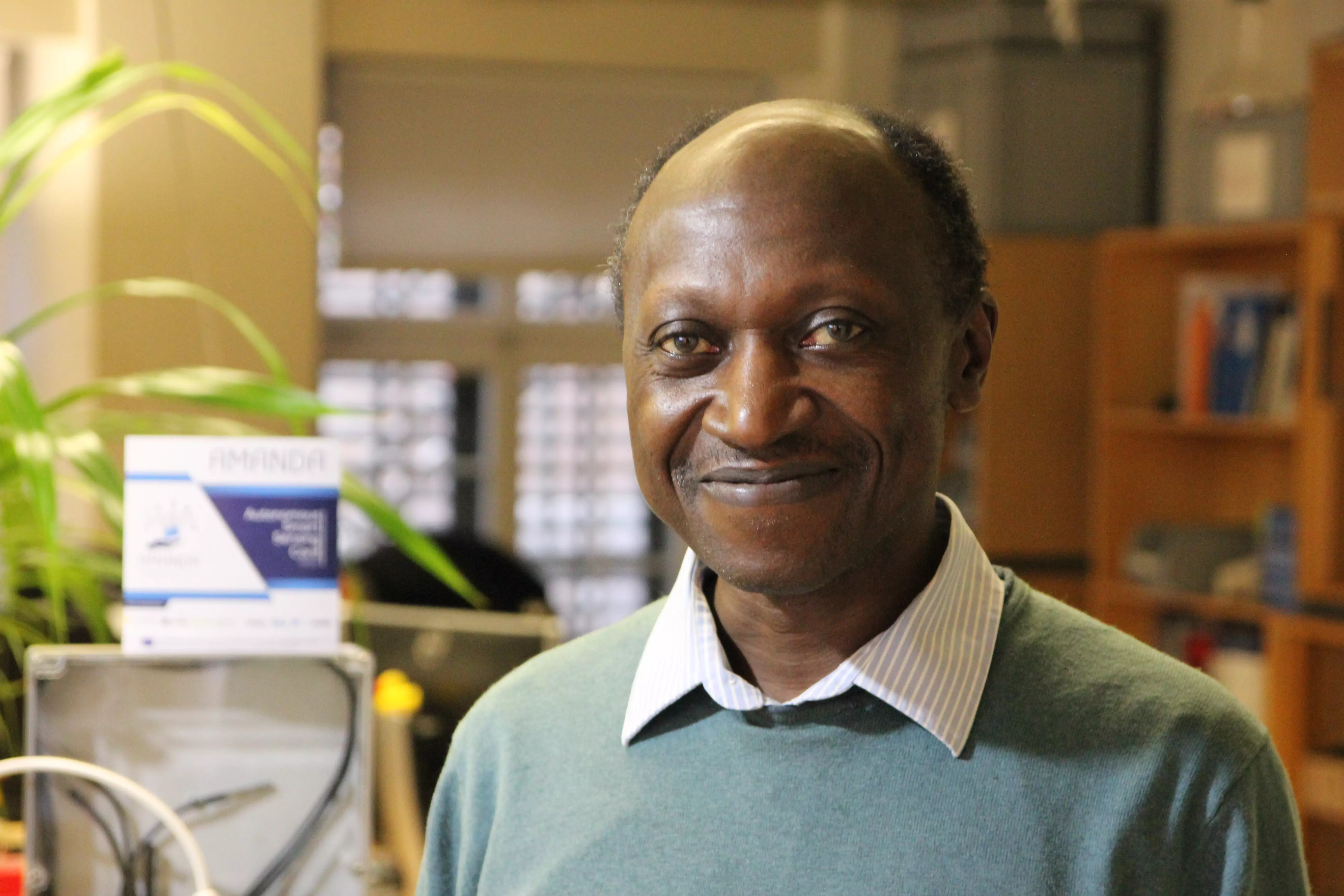 All components are to be orchestrated into a functioning system in the smallest possible space within the ASSC, which is to have a maximum thickness of three millimetres. At the ZHAW Institute of Embedded Systems, Marcel Meli and his team are developing the low-power architecture required. "Our task is to connect software and hardware in a highly efficient power-management system," says Meli. Further focus areas include the wireless systems and low-power positioning. "Tracking technologies, such as GPS, require a great deal of energy, which is why we are using LoRaWAN and Bluetooth Smart in this application," he explains. Near-field communication (NFC) is also used for data transmission in the immediate vicinity.
More compact and efficient than ever before
With their vision of such a compact and thin system, the researchers involved in the AMANDA project are setting new standards. "This small device will be able to record its surroundings and at the same time supply itself with energy completely autonomously," says Marcel Meli. He goes on to say that "the highly efficient individual components will also be used in other applications, independent of this project, and will bring about great progress".
Further information on the AMANDA project: https://amanda-project.eu/
At a glance
Participating institutes and centres:
Project partners:
CERTH, Greece (coordination)

Penta, Croatia

E-peas, Belgium

IMEC, Netherlands

Lightricity, UK

Ilika, UK

Microdul, Switzerland
Financing: European Union
Project duration: 2019-2021