Controlled procedures improve production processes
Arcolor has developed a testing facility to test and examine new procedures and technologies for the production of paints. The addition of paint pigment powder to a liquid base presents a particular problem. In this process, large amounts of unwanted air are absorbed as well. The air then must be removed through a settling tank. A project paper in the Materials and Process Engineering program dealt with this issue.
To provide preparation and support, measurement software and a prototype of a level controller in the settlement tank were developed using LabVIEW.
Implemetation and results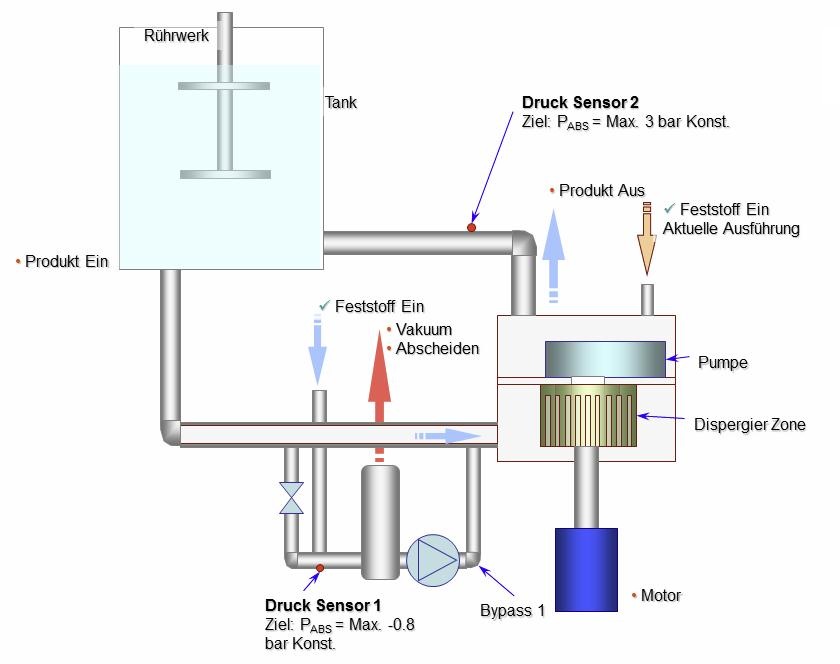 The flexible MSR software made it possible to test various actors and strategies to control the process very quickly. The analysis of the measurement data also showed potential for the development of additional procedural process optimisation. The new control strategies will replace the time-controlled procedures in the industrial production plant.
At one glance
Involved Institutes and Centers:
Project patner:
Participating degree program:
Material- und Verfahrenstechnik
Project Status: completed