Master Research Unit Ecological Engineering and Renewable Energy for the MSc Environment and Natural Resources
Are you interested in the interplay between technology and ecology? In the Ecological Engineering and Renewable Energy specialisation, you will develop holistic solutions for the most pressing concerns facing society today.
Climate change and the loss of biodiversity require a radical change in our energy and food system. Circulatory systems, renewable energies and advancing digitalisation open up completely new possibilities. Shape the energy system of the future with us; one which is efficient, sufficient and sustainable.
As a Master of Science ZFH in Environment and Natural Resources specialising in Ecological Engineering and Renewable Energy you will...
know the technical, social and political relationships that influence the Swiss energy system.
analyse, model and influence the interplay of ecology and technology in specific applications.
plan and examine circulatory systems according to ecotechnological criteria.
evaluate and optimise energy concepts and sustainable infrastructures according to technical, ecological and economic criteria.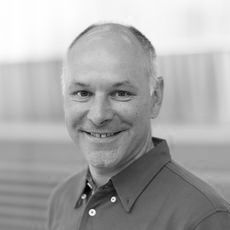 "The electricity industry is facing major challenges due to the imminent decarbonization of the energy system. For this we need specialists with sound technical and ecological knowledge, such as that taught in the master's degree programme Environment and Natural Resources."
You will consider the following questions throughout your studies:
How can ecology, society and political factors be combined to enable sustainable societal development?
How can holistic thinking be integrated into technical systems?
What potential do smart cities, the Internet of Things or digitalisation in general have for buildings, neighbourhoods and cities?
How can the Paris climate targets or Net Zero greenhouse gas emissions by 2030 be achieved?
How do we shape future mobility that does not come at the expense of quality of life, competitiveness, the environment and the climate?
Current impressions from everyday study life:
:
In the Master's Studio, you specialise in the thematic field of your research group. You benefit from our network in industry and research, and have the opportunity to carry out projects abroad with industry partners in the field.
As part of the Master's thesis, you develop your own ideas and concepts for solving scientific challenges. This enables you to tackle complex issues independently in your subsequent professional occupation. Let yourself be inspired:
Andreas Seitz (2021): Effect of feeding regimes and light intensities on size heterogeneity, fin damage and growth performance of juvenile European perch (Perca fluviatilis) in aquaculture. In a wide-ranging experiment, Andreas is testing how the well-being of fish in an aquaculture facility can be increased using simple means.
Sebastian Funk (2020): Influence of blocking the nocturnal charging of the heating buffer storage tank on the efficiency of various heating systems. In an extensive simulation study, Sebastian showed how the electricity demand of heat pumps can be reduced using simple control strategies.
Jonas Ruckstuhl (2018): Ecobalance of the Düdingen Energy Park. Jonas Ruckstuhl (2018): Ökobilanz des Energieparks Düdingen. Using the example of an energy park, Jonas examined which ecological advantages result from the concrete implementation of the circular economy idea in practice. His collaboration with a partner in industry enabled him to get involved in and experience the professional world in the energy industry.
The central aspect of your Master's degree is your participation in your chosen research group. This individual specialisation makes up half of the degree's programme and gives you in-depth insights into research and development work. In this way, you already build up a professional network during your studies.
Energy systems and mobility
Circular systems, resource and material flows
Analysis and communication of environmental impacts