Field botany trails on Grüental Campus
Explore our field botany trails that wind through the spacious, near-naturally designed gardens on the Grüental Campus, and expand your knowledge of the Swiss flora. The plants are clearly marked and can be displayed on your smartphone or tablet using our app.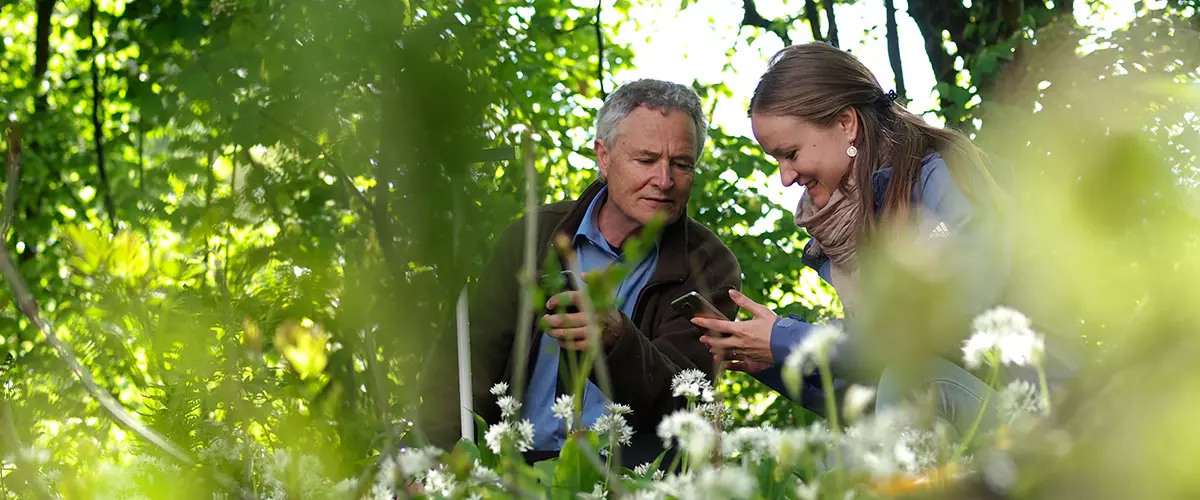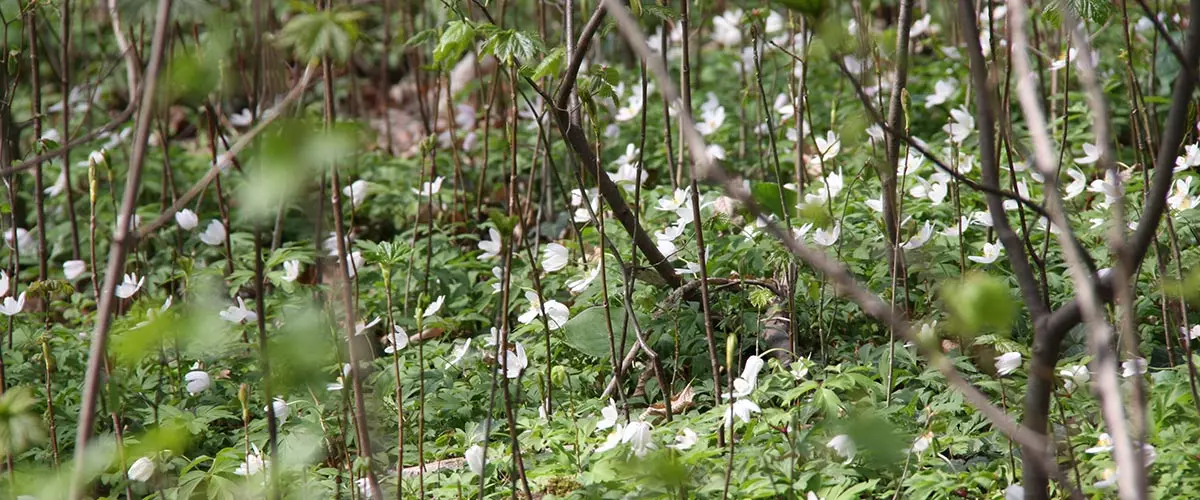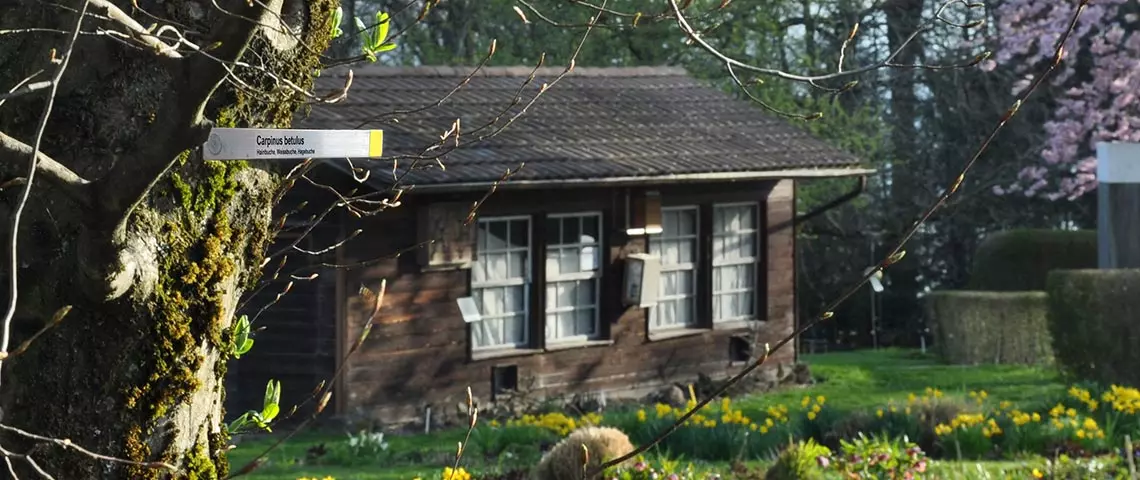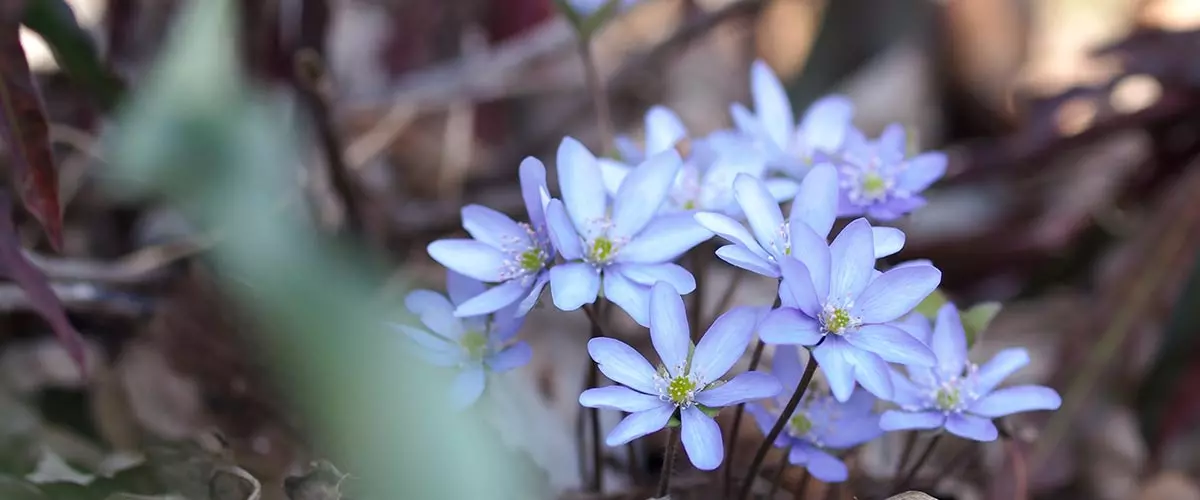 Explorative plant education using an app
Discover Switzerland's native flora with our botanical programme or refresh your knowledge of these species in self-study. The field botany courses in our gardens and plant collections are particularly suitable for preparing for the «Bellis» (200 species) and «Iris» (400 species) field botany certificates from the Swiss Botanical Society SBG.
The courses can be adjusted according to the certificate lists for either 200 or 400 species, depending on your level of knowledge and your personal learning goals. The 200 plant species are grouped into about twelve themed courses, whereas the 400 species are grouped into about 16, making it easier for you to get to know and review the plants. You can access the plants using our app and then locate them on the Grüental campus and in the surrounding area. This creates the perfect opportunity to learn about the plants in nature, with the aid of digital orientation and information about the species.
Our app "Grüental Flora & Fauna" (only in German) is available for Android and Apple devices. The app requires an Internet connection to display the contents correctly.
Our gardens and plant collections at the Grüental campus are open all year round from sunrise to sunset. We would like to invite you to discover and experience them for yourself.
The filed botany trails are signposted from April to the end of July, and woody plants are signposted all year round.
Our cafeteria with its wonderful lake view terrace is open during the school hours from Monday to Friday.
You can easily reach the Grüental Campus by public transport. The journey with the local bus takes 5-10 minutes and is connected to the train schedule. From the Wädenswil train station, take local bus no. 123 or 126 to the Campus Grüental stop. If you are travelling by car, there is a limited number of paid parking spaces available on the Grüental Campus (map(PDF 917,2 KB)).
Certificates in field botany
Would you like to have your botany knowledge officially certified? Then we recommend the Swiss Botanical Society's field botany certificates. There are three different levels of certificates:
Certificate 200 "Bellis"

Certificate 400 "Iris"

Certificate 600 "Dryas"
For more information on the certificates, visit the InfoFlora website.
Further training in field botany
Are you interested in comprehensive further training in field botany or in vegetation analysis? Then our certificate course "CAS Vegetation Analysis and Field Botany" (German only) could be something for you.
To improve your botany and species knowledge in self-study, you can find a variety of learning apps, informative websites and recommended literature below. The materials are only available in German.