Life Cycle Assessment courses of study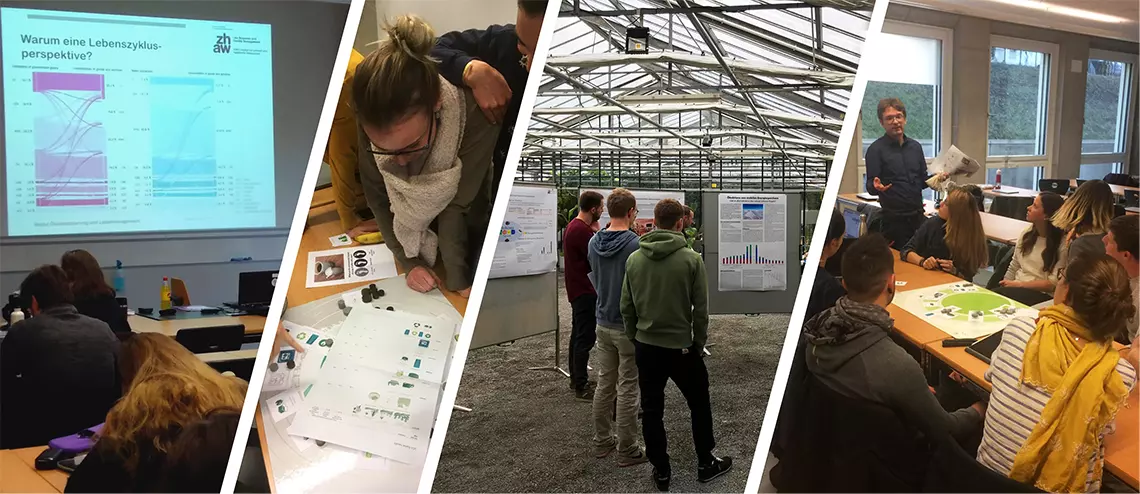 Master's Degree Course - Modules
Advanced Life Cycle Assessment and Ecodesign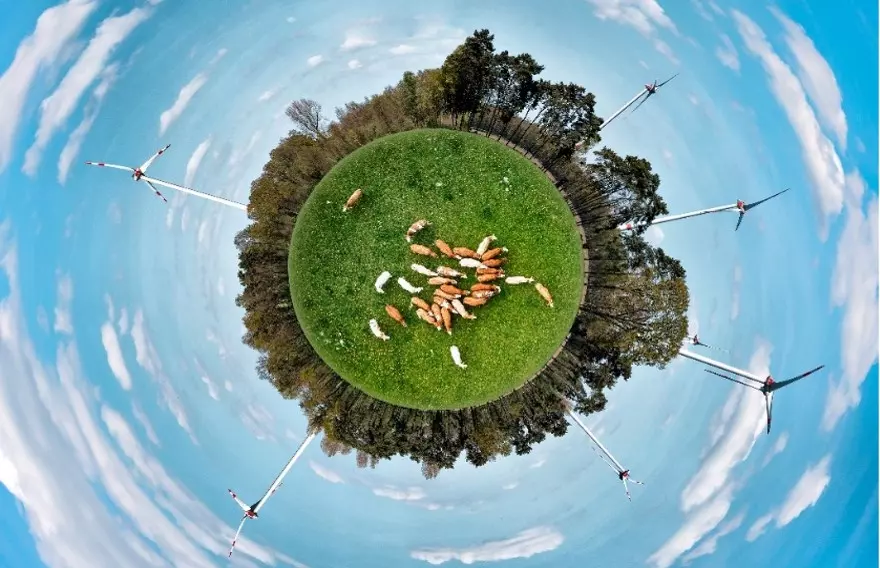 The module «Advanced Life Cycle Assessment and Ecodesign» deals with methods used to quantify and reduce ecological footprints. In addition to the life cycle assessment basics, the module deals with Environmentally Extended Input-Output Analysis, Planetary Boundaries, Green Procurement, Supply Chain Management as well as Ecodesign and Eco-Innovation.
Furthermore, methodological concepts of regionalisation and the resulting LCA are covered. The module enables participants to transfer findings from applied science to industry and society through life cycle management and eco-innovation.
The following topics can be selected for master's theses in the LCA Research Group:
Life cycle assessment of fish from aquaculture: where, how and which fish are produced?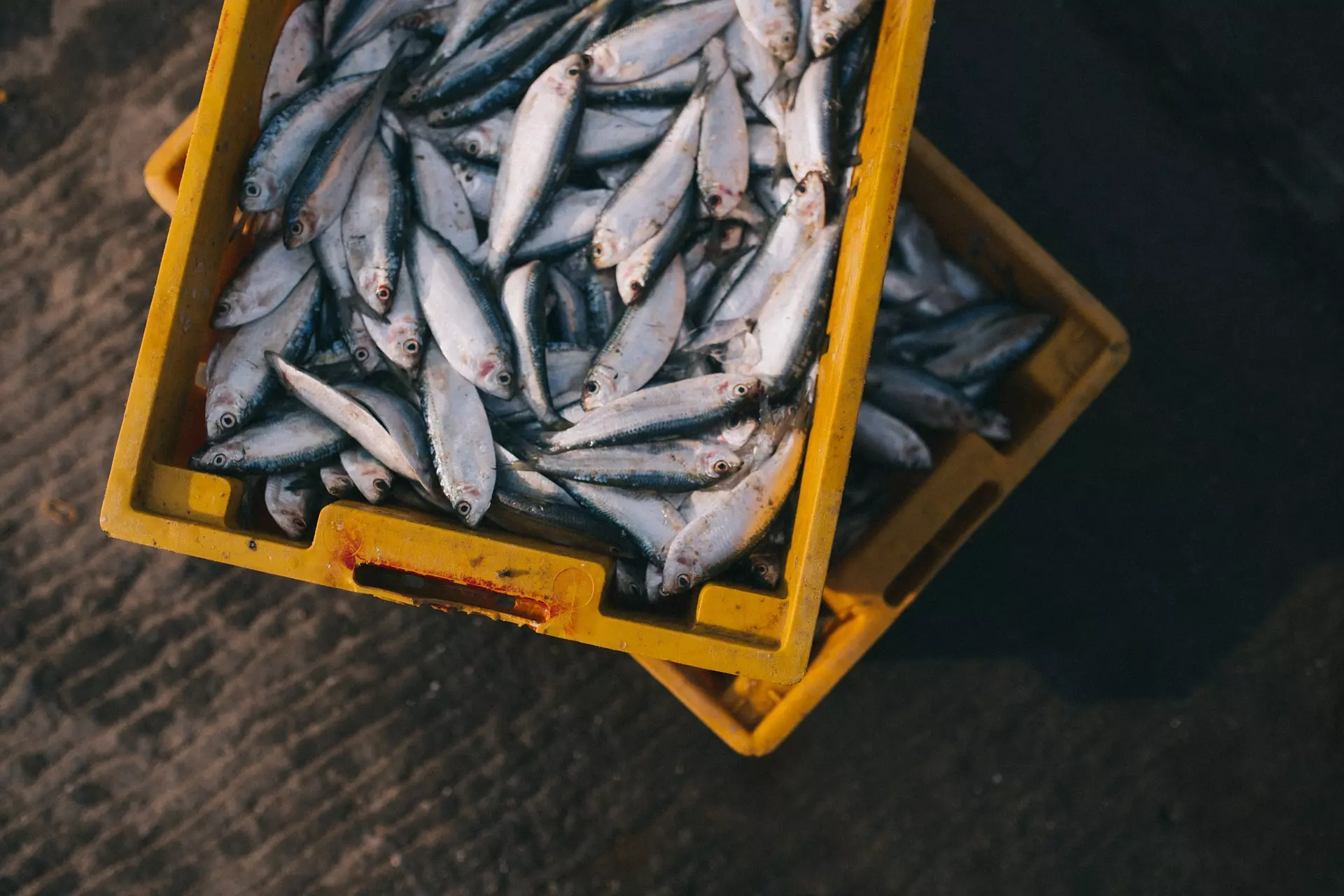 The quantity of fish produced worldwide in aquaculture has almost doubled in the last 10 years, while the quantity of wild-caught fish has remained almost constant. But how sustainable is fish from aquaculture compared to wild caught fish?
From a sustainability point of view, it is crucial which fish species are produced, how the fish are produced (feed, production system, emissions and others), where they are produced and which imported products can be replaced by locally-produced fish.
In this master's thesis and in cooperation with the research groups Aquaculture Systems and Geography of Food, a comprehensive life cycle assessment of fish production from different aquaculture systems will be carried out and used for comparison with wild-caught fish. What is the ecological footprint, greenhouse gas emissions and water consumption of these products?
From traditional to postmodern: influence of lifestyle on individuals' life cycle assessment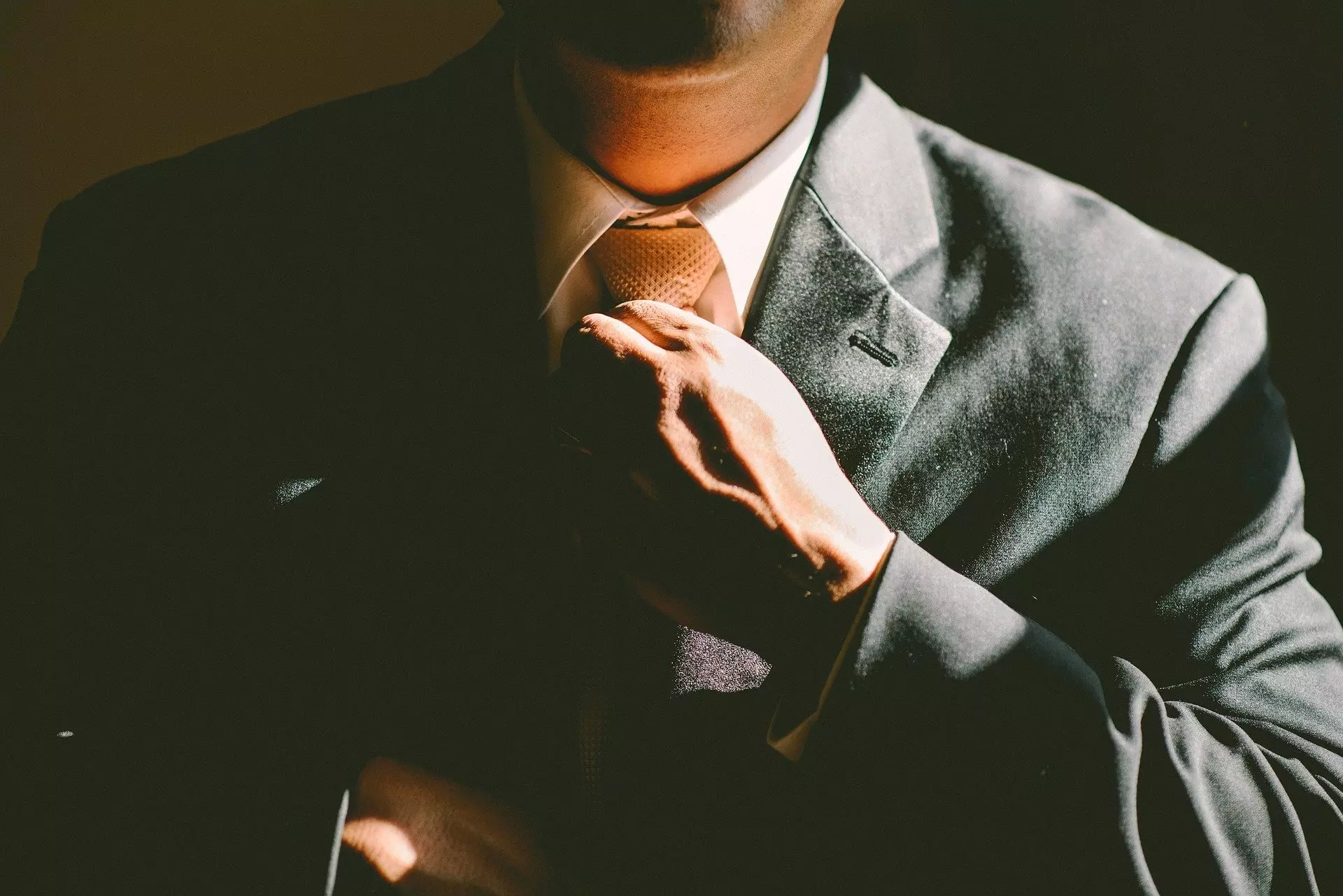 Traditional-bourgeois, achievement-oriented and modern, materialistic and consumption-oriented, creative and spontaneous - these are examples of qualities that characterise typical lifestyles. Classification of people into specific target groups is common in market and social research (for example sinus milieus or limbic segmentation). But how does lifestyle affect the environment? What optimisation measures are available for individual lifestyles?
Previous studies that have investigated the environmental impacts of private households generally start from the «average citizen». However, in order to reduce the environmental impacts of private consumption, messages specific to target groups are important. The aim of this master's thesis is to typify lifestyles and analyse the environmental impacts of individual lifestyles. Additionally, lifestyle-dependent optimisation measures can then be defined.
Environmental impact of next generation photovoltaic technologies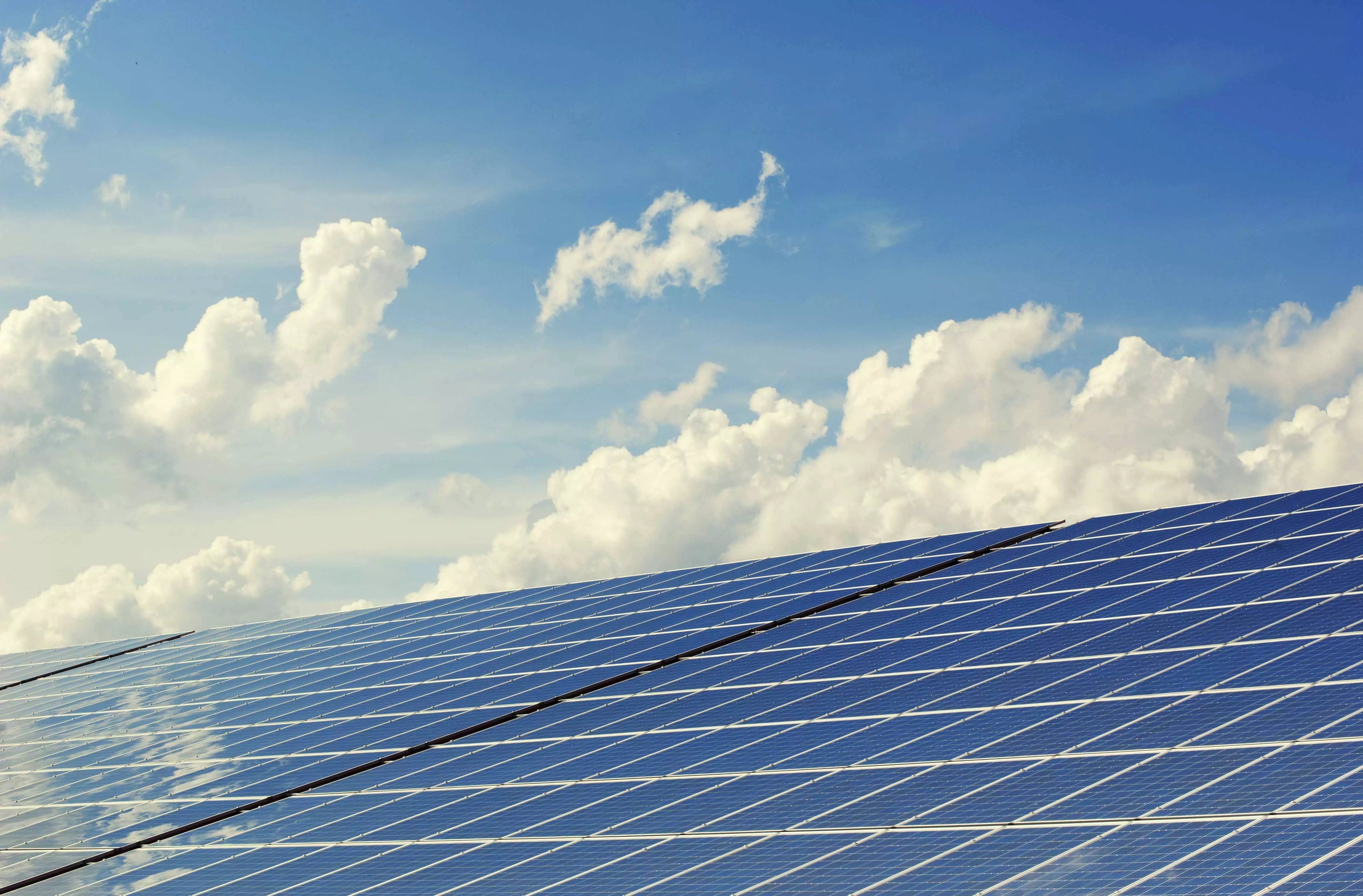 As part of the energy turnaround, the use of photovoltaics in Switzerland is expected to be expanded. Photovoltaics is an up-and-coming technology with significant potential. This potential is greatest for third-generation photovoltaic technologies, such as perovskite or organic photovoltaic cells, as well as various combinations of different cell technologies such as tandem cells.
But what are the environmental impacts of these new photovoltaic technologies and tandem cells?
In this master's thesis, third generation photovoltaic technologies will be systematically evaluated and their environmental impact quantified. This will allow a comparison between different alternatives and the identification of options for optimisation. The specific technology to be investigated will be determined by the research group together with interested students.
Resource consumption of novel nutritional habits and food trends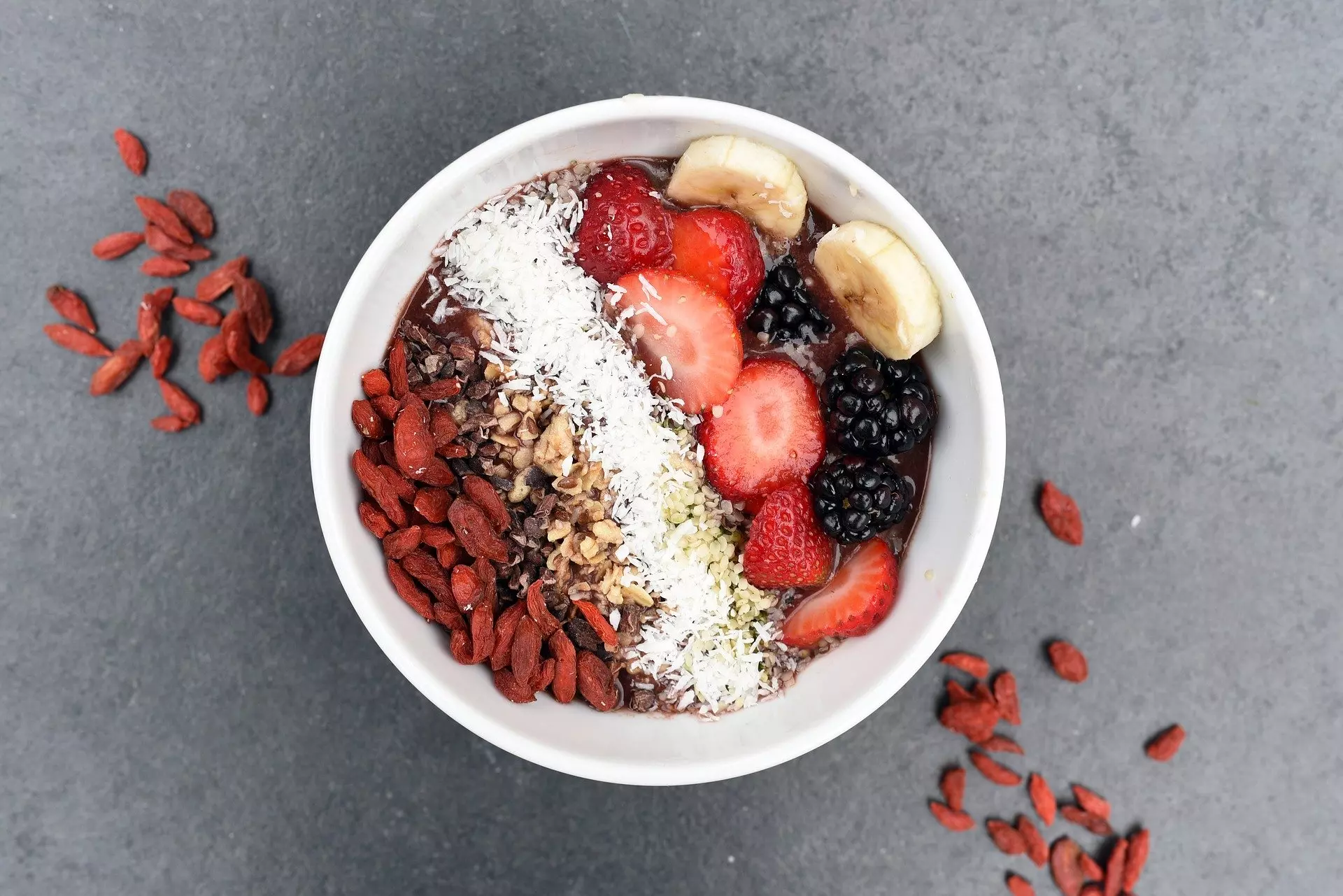 In terms of consumption area of Swiss households, nutrition is responsible for the greatest consumption of resources.
In this master thesis, current changes in consumer behaviour and the extent to which food trends such as superfoods, insects, laboratory meat, low carb and more influence resource consumption are addressed.
Resource consumption of different food patterns will be quantified and ecological sustainability potentials identified.
Completed Master's theses
The following Master's theses were completed in the LCA research group:
Silvan Wanner (2023): Life Cycle Assessment and Biodiversity Impact Assessment of Organic Cocoa from the Dominican Republic
Michael Götz (2023): Life Cycle Assessment of Construction and Operation of the Bruettener Railway Tunnel
Alena Frehner (2022): Is Floatovoltaics the Way Forward? A Life Cycle Assessment of a High-Altitude Floating Solar Installation in Switzerland
Fabienne Bammert (2022): Environmental Hotspots in the Supply Chain of a Mountaineering and Outdoor Equipment Retailer
Francis Froborg (2022): Variations in the Environmental Footprint of Cocoa Value Chains
Hanna Kröhnert (2021): Environmental pros and cons of flexible and reversible building constructions.
Elias Torres-Sierra (2021): Life Cycle Sustainability Assessment (LCSA) of Cocoa Production
Miriam Talattad (2021): Environmental and social hotspots of vanilla production in São Tomé and Príncipe
Livia Sommerville (2021): The Environmental Impact of a Higher Education Institution in the Context of COVID-19
Sebastian Bradford (2020): Climbing Ropes – Environmental Hotspots in Their Life Cycle and How to Mitigate Them
Valentin Stahel (2018): Umweltfolgen der Integration von Photovoltaik in das Niederspannungsnetz
Jonas Ruckstuhl (2018): Ökobilanz des Energieparks Düdingen
Cristina Kappeler (2017): Bergsteigen in Nepal – Eine Ökobilanz
Patrick Camenzind (2017): Ökobilanz gebäudeintegrierter Photovoltaik in der Schweiz
Alex König (2015): Environmental Hotspots and the Potential of Clean Technologies in the South African Fruit Supply Chain
Bachelor's Degree Course - Minor and Modules
Minor in LCA and Label Management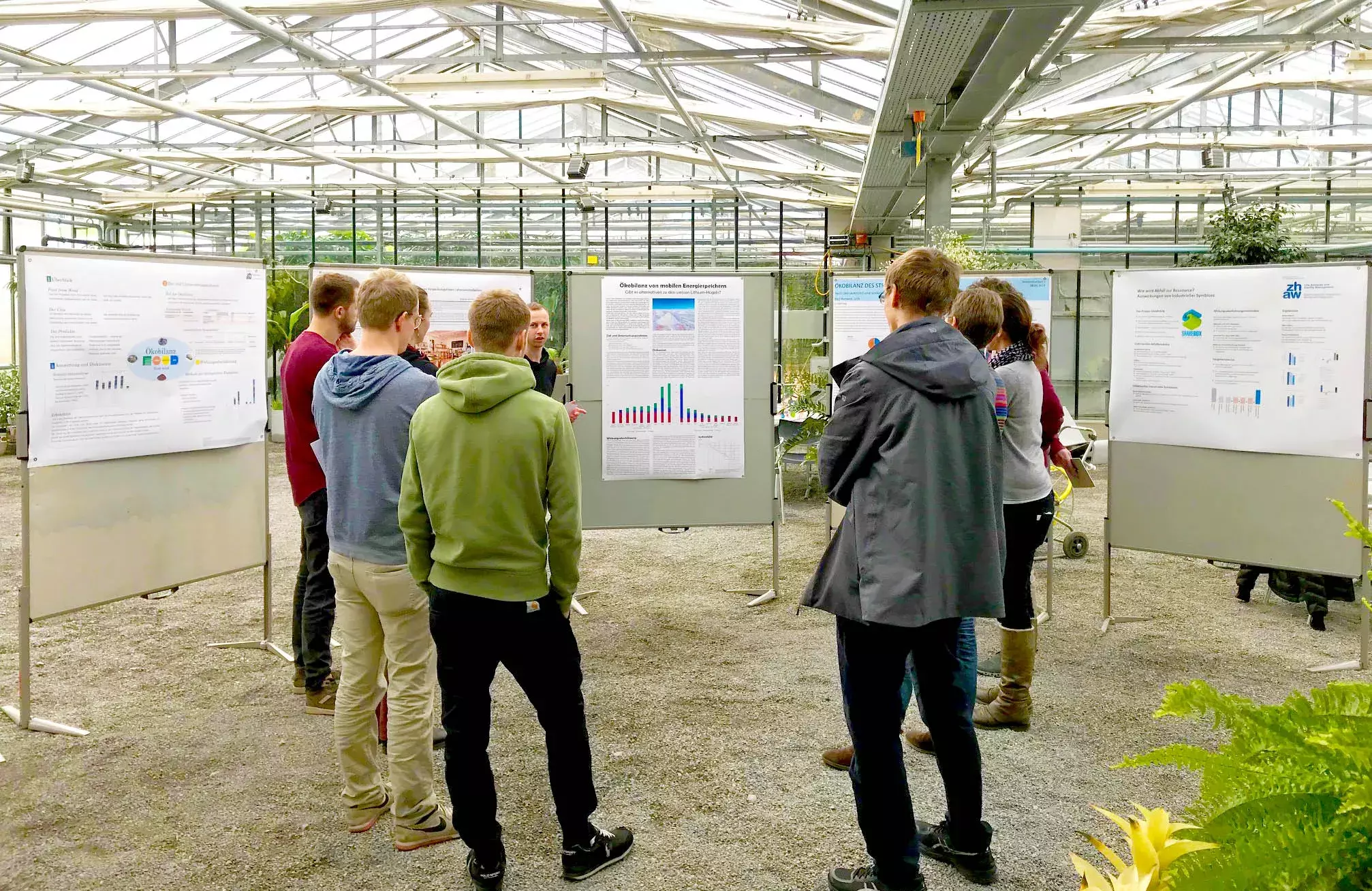 Life cycle assessments and labels are central instruments for designing sustainable processes and are used to communicate about and increase the visibility of sustainability.
This minor provides an excellent introduction to these instruments for aspiring sustainability experts. The following topics are covered:
Identifying sustainability potentials in value chains

Evaluation of labels with regard to sustainability

Preparation and evaluation of life cycle assessments
Module Life Cycle Assessment and Label Management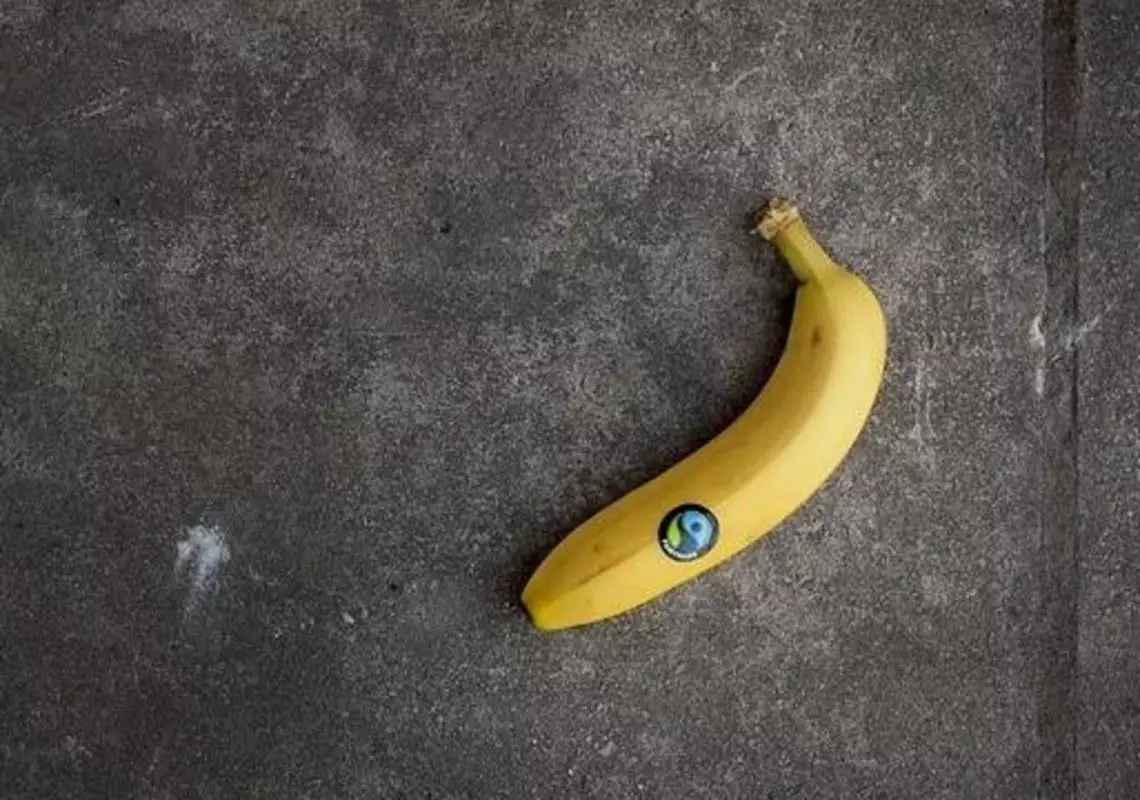 Product sustainability is a success factor for companies. How is it designed, measured, and communicated? How can it be ensured that sustainability is recognised by consumers?
Life cycle assessments are a central instrument for sustainability assessment and they enable the quantification and comparison of environmental impacts. Labels are a key part of sustainability communication.
After completing the module, students are able to independently prepare a simple life cycle assessment or to carry out a label management project.
Module Renewable raw materials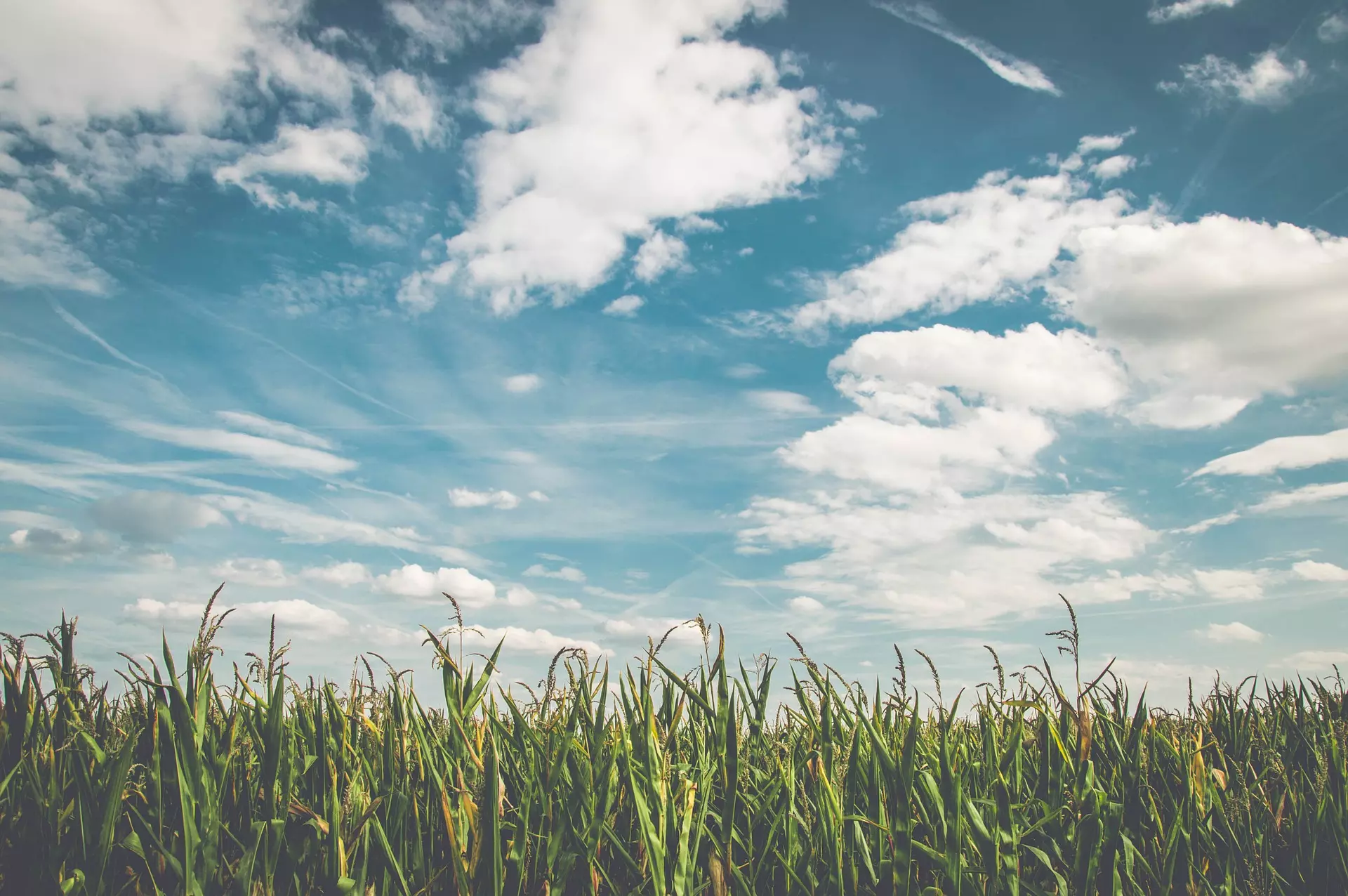 Using the example of T-shirts made from renewable raw materials, the aim is to determine which processes are involved in the provision of raw materials and during textile processing, what personal usage behaviour looks like, how textiles are disposed of today, and whether or not and how they are recycled.
Students learn about and apply the first steps of ecological system analysis using material flow analysis. They will be able to document production chains and calculate resource consumption and will be able to compare and interpret life cycle assessments.
The following Bachelor's theses were completed in the LCA research group:
Nuot Fliri (2023): Einfluss des Anbaulandes und ökologische Auswirkungen des Kaffeeanbaus auf die Biodiversität
Barbara Ledermann (2023): Life Cycle Assessment of a needle-free injection device - A comparison of a needle-free injection device and a single-use syringe and needle
Lara Frei (2019): Fair-Food Initiative: Inwiefern ändert sich die Umweltbelastung von importierten Nahrungsmitteln, wenn sie nach den ökologischen Mindestanforderungen der Schweiz produziert werden?
Sara Brügger und Pascal Bühler (2018): Ökobilanzen von Hirsch- und Straussenfleisch
Patricia Krayer (2018): From Chicks to Nuggets: An Assessment of Socio-Economic and Ecological Impacts of Chicken Value Chains from Brazil to Switzerland
Karlis Kalns (2017): Self-sufficient ecological housing in Latvia - concept development and evaluation
Jonas Schenk (2017): Umweltmythen aus Ökobilanzsicht und Möglichkeiten zu deren Bekämpfung
Dominik Zinsli (2017): Versehentlich überfischt: Bewertung von Fisch-Beifang
Sonja Züst (2016): Umweltfreundliches Bio-Obst: Wie gut sind Bio-Bananen?
Severin Schenker (2016): Ökologische und wirtschaftliche Erfolgsfaktoren eines Holzheizwerkes
Jenni Marco (2016): Ökobilanz einer Tandem-Solarzelle aus Perowskit und Silizium
Karen Muir (2016): Carbon sequestration in Swiss grazing land and its integration into the life cycle assessment of Swiss milk
Gabriel Portmann (2016): Optimierung der Beurteilungsgrundlagen zur Bestimmung der Gesamtumweltbelastung von Speisen im Menü-Nachhaltigkeits-Index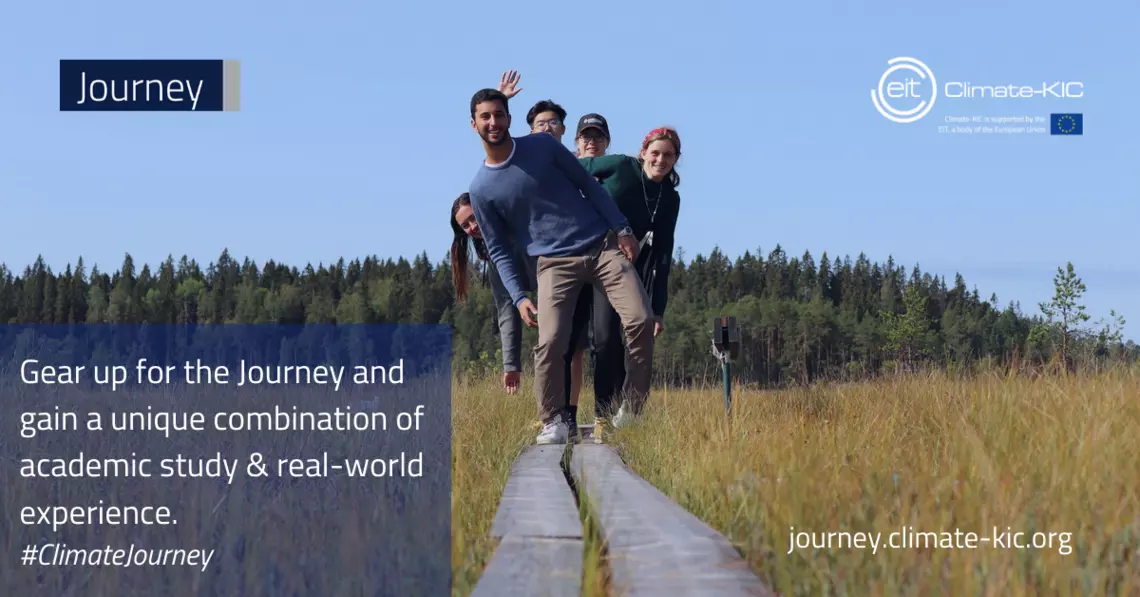 The LCA Research Group is involved in the Climate KIC Summer School as a host together with ETH Zurich. Students from all over the world participate in the international Summer School and jointly design innovative ideas against climate change.