Study at the interface of Life Sciences and Data Science
Our study programmes at Bachelor's and Master's level open up excellent job opportunities for students in a rapidly growing field.
Bachelor of Science (BSc) ZHAW in Applied Digital Life Sciences
From automated early detection of diseases, to computer-aided development of drugs, to data-based generation of new food procedures or species protection through drone monitoring: The clever use of data in the life sciences makes this possible.
The new study programme meets the growing demands for inventions and developments in the life sciences. The Bachelor's programme thus makes an important contribution to the future of the society, the environment and the economy. Become part of the digitalisation of the life sciences and shape the world of tomorrow.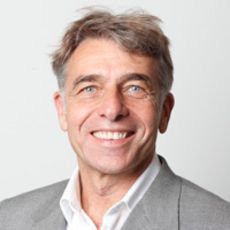 «This unique study programme in Switzerland at the interface of life sciences with data science opens up new, exciting career prospects for our students. The practice-oriented study concept with the specialisations Digital Labs and Production, Digital Environment and Digital Health offers a lot of flexibility for the individual design of the studies. From the 4th semester onwards, the language of instruction is changed to English, which guarantees excellent preparation for an international working field.»
Prof. Marcel Burkhard, Director of the Institute of Computational Life Sciences at the ZHAW
Master of Science (MSc) ZHAW in Life Sciences
The digital revolution is giving rise to profound changes in both science and business. Expertise in dealing with digital tools and large volumes of data is becoming an essential skill for specialists. In this Master's programme, you will acquire these exact skills and combine them with your subject-specific experience and your knowledge from previous studies.