Soilless technologies and indoor farming
In the topic area of aquaponics, bioponics and hydroponics, research is being conducted into sustainable solutions for the production of food. The focus is on the following principles:
Reuse of nutrients

Efficient use of resources

Closed circuits

Soilless food production
Competences and activities
Project support for feasibility studies on projects in the field of vertical and underground farming

Solving interdisciplinary problems in aquaponics, bioponics and hydroponics

Expertise in soilless cultivation of lettuces, herbs and vegetables

Know-how regarding suitable plant varieties for soil-less cultivation

Monitoring of plant growth

Support in the development of alternative substrates

Education, training and labour integration

Development cooperation (focus South Africa)

Data collection, data analysis and system analysis for economic and resource-focused farm optimisation

Characterisation of system water (IC, ICP, photometry, etc.) and plant constituents (plant sap, CHN, XRF) in the laboratory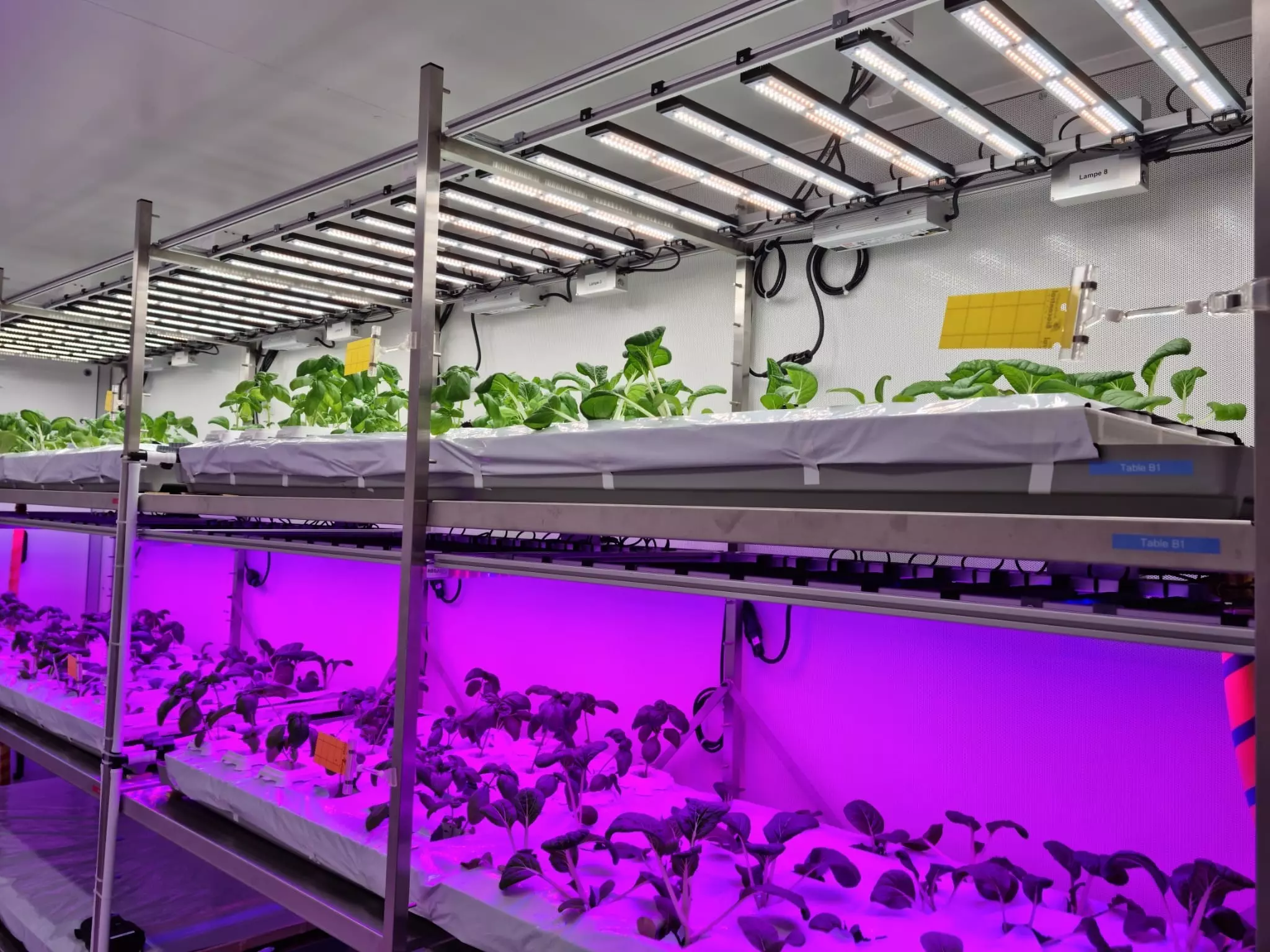 Controlled environment, artificial light and plants: A view into the research laboratory where future cultivation methods are invented and tested.
We are investigating different soilless cultivation systems with regard to vertical farming, soilless cultivation, as well as sustainable and resource-saving production. The plants receive their nutrients from suitable industrial wastewater that accumulates in the settlement area, whereby nutrient cycles are closed locally. Different cultivation methods, environmental conditions and light applications are tested under controlled conditions in this plant climate chamber.

Aquaponics is a polyculture which combines aquaculture and hydroponics cultivation, i.e. fish farming and soilless food production, in a recirculation (semi-closed-loop) system with the aim of recycling nutrients from the wastewater of fish farming. The nutrients contained in fish feed and fish excrement are thus used in a sustainable way to produce food.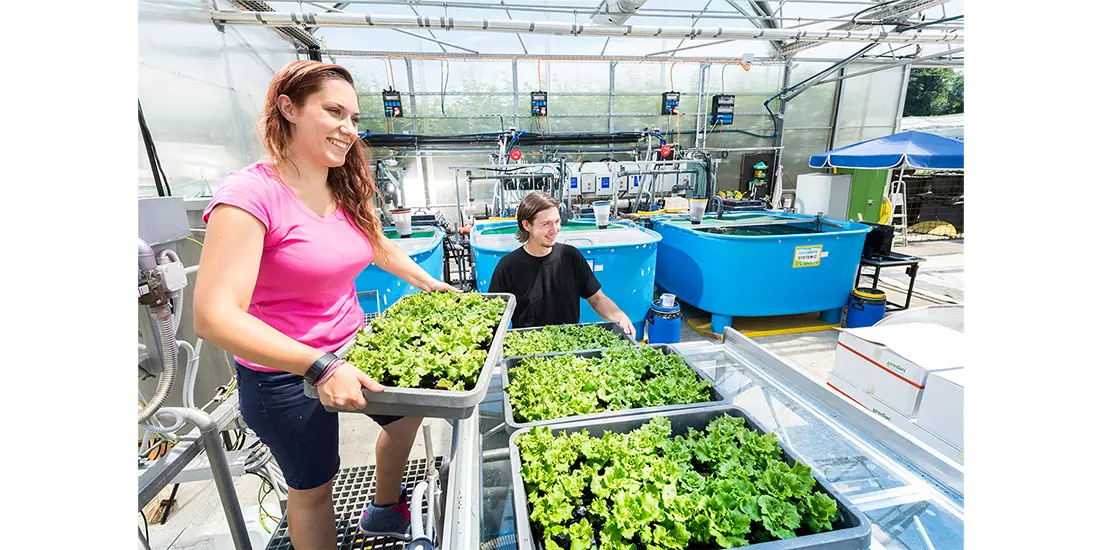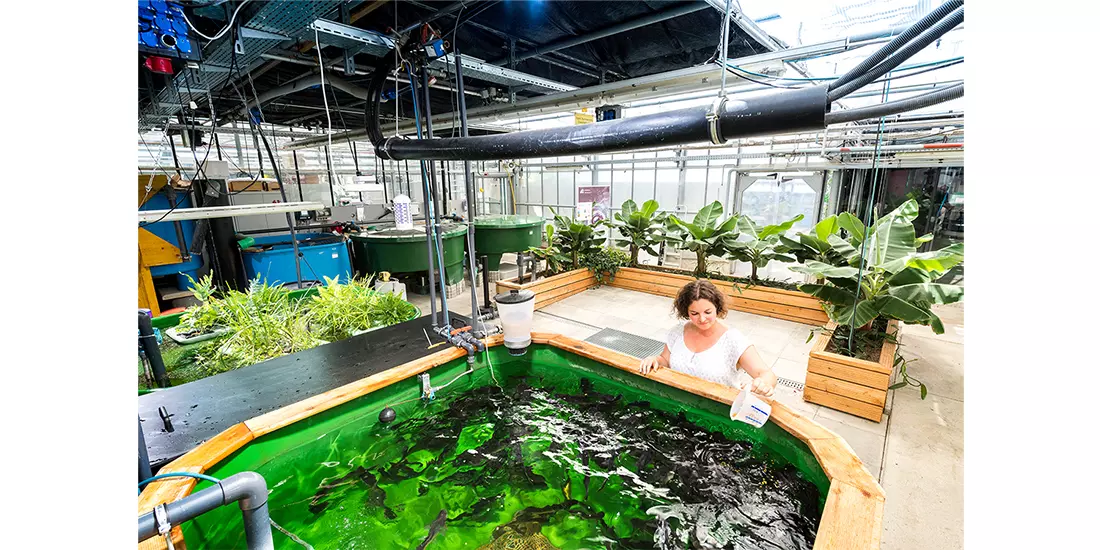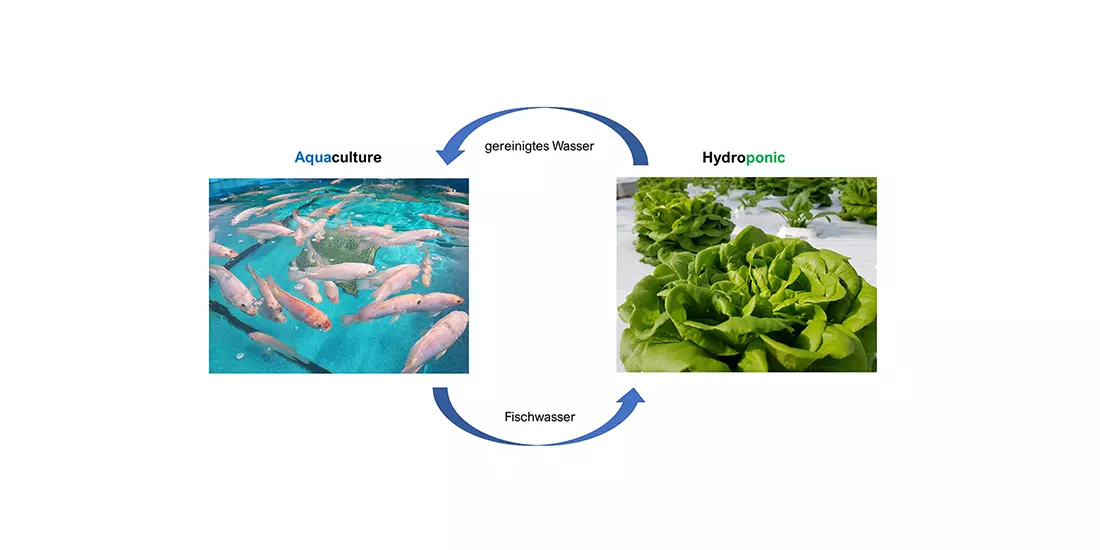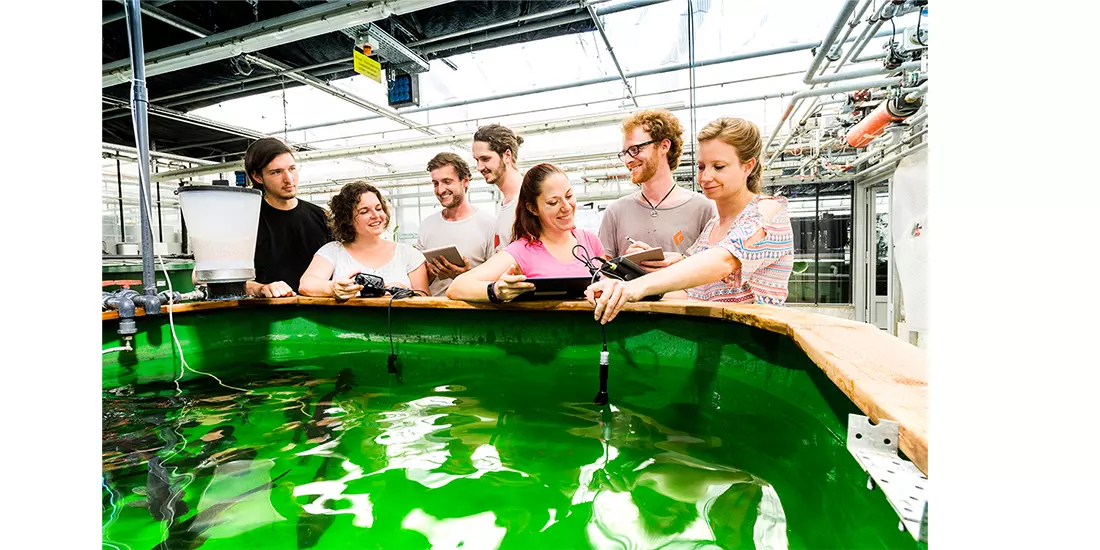 Bioponic systems use locally or regionally available nutrient sources from organic waste streams (either fluid or solid) and can thus contribute to closing cycles locally. Bioponics harnesses the metabolic processes of microorganisms which release the nutrients from the organic matter.

Conventional hydroponic relies on mineral fertilizers, dissolved in water. The composition of the nutrient solution can be precisely adjusted to suit the requirements of plants.
MOOC Aquaponics – the circular food production system
Aquaponics is a polyculture that combines aquaculture and hydroponics, i.e. fish farming and soil-independent food production, in a recirculating system. The aim is to recycle nutrients from fish farming wastewater for plant production. In this Massive Online Open Course at the ZHAW, you will learn about the key points of aquaponics and how to plan and design such a sustainable production system. In the six-week course with a workload of 4-6 hours per week, you will learn the basics of aquaculture, hydroponics and aquaponics. The programme includes learning videos, course literature, practical exercises, individual work and quizzes. In addition, participants can exchange ideas with aquaponics enthusiasts from all over the world in forum contributions and discussions. Interested parties have the opportunity to participate in the MOOC course free of charge and, if they are interested, to obtain a certificate for successful course participation.
The MOOC Aquaponics is offered twice a year as a self-paced course.
Course duration: 6 weeks à 4-6h/week in the period from 4 October 2021 to 26 February 2023
ZHAW School of Life Sciences and Facility Management
Institute of Natural Resource Sciences
Grüentalstrasse 14
8820 Wädenswil