Activities and events of the Vegetation Ecology Research Group
Colloquium "Ecosystems and Biodiversity"
After the last colloquium could only take place virtually, we are very pleased to welcome you back on campus for the latest Ecosystems and Biodiversity Research Colloquium. Five fascinating presentations given by researchers from Switzerland and France are planned for the fall semester. Starting on October 20th, there will be a presentation in English every second Wednesday from 4-5 pm, followed by an informal exchange and aperitif. This time, topics from the research groups Green Space Development, Soil Ecology, Ecohydrology, and Vegetation Ecology will be represented. Students, staff and guests are welcome (please note: COVID certificate required for entry). We would be happy to see many of you on Wednesday afternoons at the Castle Wädenswil!
Program Colloquium Ecosystems and Biodiversity, Fall Term 2021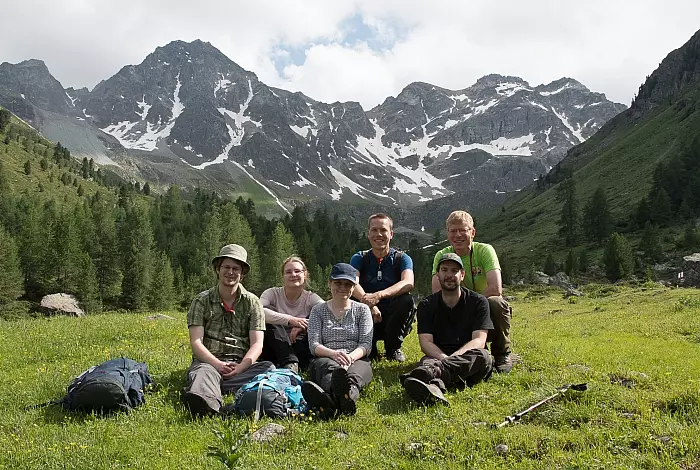 2019: This retreat was organised from 8-10 July 2019 in Grisons. We started with a visit in the show-diary in Parpan, where we learned about the art of cheese making, followed by a fox-trail in Lenzerheide. From our accommodation in Preda we explored on the next day flora and vegetation in the beautiful Val Mulix, the target of this year's international summer school in August. On the last day, we initialised the sampling of plots for the international biodiversity network DarkDivNet, with species-rich grasslands and mires close to our accommodation.
2018: We explored for two days (10.-11.09.2018) the diverse xerothermic flora and vegetation of the south-facing slopes above Ausserberg, Valais. Some vegetation plots jointly jointly recorded during the retreat even form the basis for a scientific paper.