FM in Healthcare
Facility Management in Healthcare: highly complex and highly stimulating.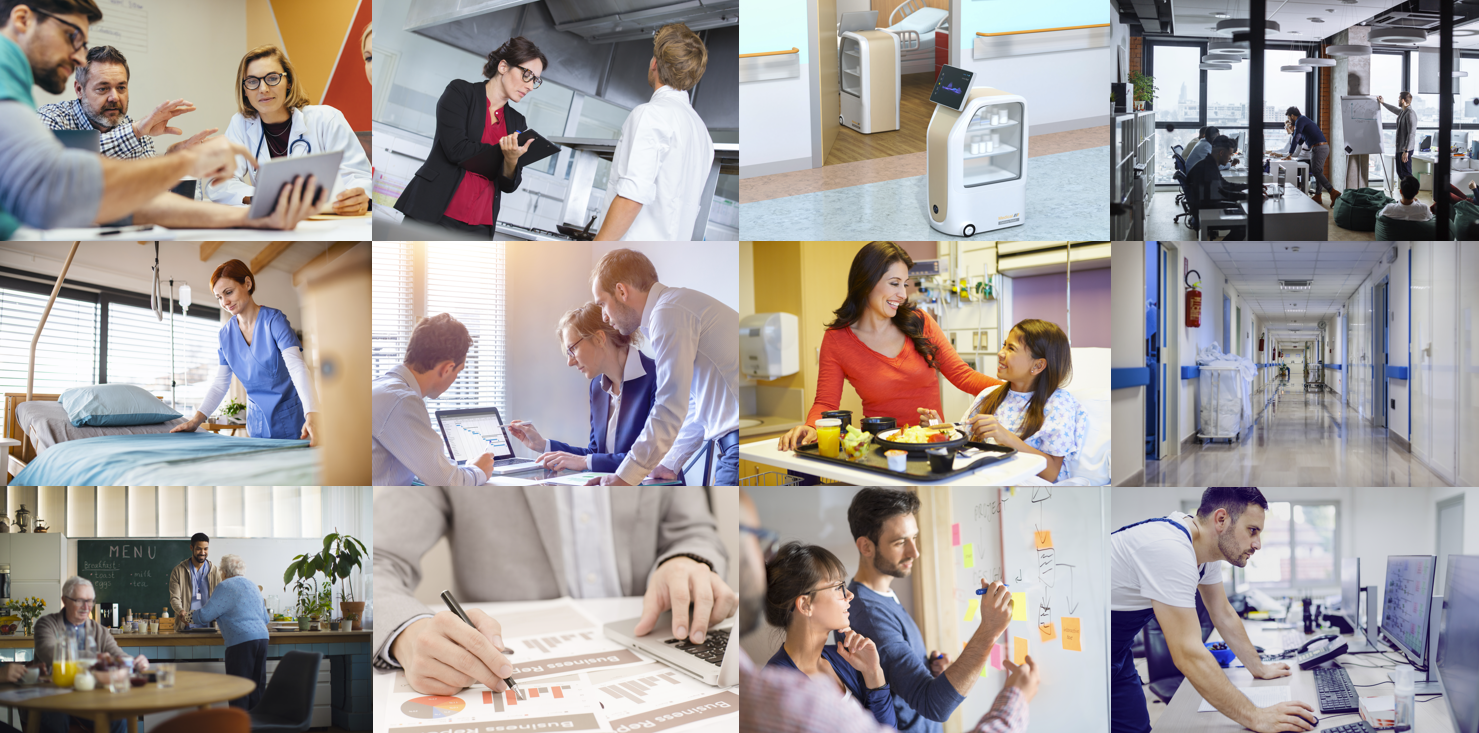 Our research focal point "FM in Healthcare" focuses on stakeholder-centric management of non-medical support services in healthcare organisations.
Depending on the setting, we take part as a partner in a research project, as advisors in a service contract or we include students within student projects. Our procedures are holistic, interlinked and systematic with the goal to develop practice-oriented and applicable solutions.
News
DC4HC – Digital Competence for Healthcare: The goal of the Innosuisse project Digital Competence for Healthcare (DC4HC) is to develop a digital platform which supports Swiss healthcare organisations in their digital transformation.
*****
Involvement in new ISO Healthcare Organisation Management Standard: We are involved in the development of a new ISO standard as an active member of ISO Technical Committee 304 "Healthcare Organisation Management"
*****
Future Restauration 2030: This project seeks to determine how catering trends and changes can be implemented in an economical, ecological and social, goal-oriented and sustainable way and thus to anticipate possible alternatives and scenarios for years to come.
*****
DIGINUT – Digitalisation in Catering: Within the scope of an Innovation Check, the benefit of the integration of the PLATIN technology in hospitals was demonstrated in the context of digitalisation by means of the triple-bottom-line-approach (holistic view: economical, ecological, social).
Digital Transformation for FM in HC
The digital transformation of non-medical services in healthcare organisations will play a crucial role in the years to come. The Hospitality & Service Management Competency Group researches this topic with a holistic and interdisciplinary approach all the way to specific impacts and measures for Facility Management. In a first step, the strategic need for action for digitalisation in healthcare organisations was examined. The resulting Innosuisse project Digital Competence for Healthcare (DC4HC), had the goal to develop a digital maturity model for the assessment of non-medical support processes.
Food Services in Healthcare Organisations
Hotel Industry Benchmarking in Healthcare
The "Hotellerie Benchmark" comprises the areas of catering and cleaning; the survey and evaluation takes place on a yearly basis and currently includes almost 50 healthcare institutions of acute hospitals, rehab clinics, psychiatric clinics and asylums.
FM in Healthcare Illustrated
Professional Project Management in Healthcare Organisations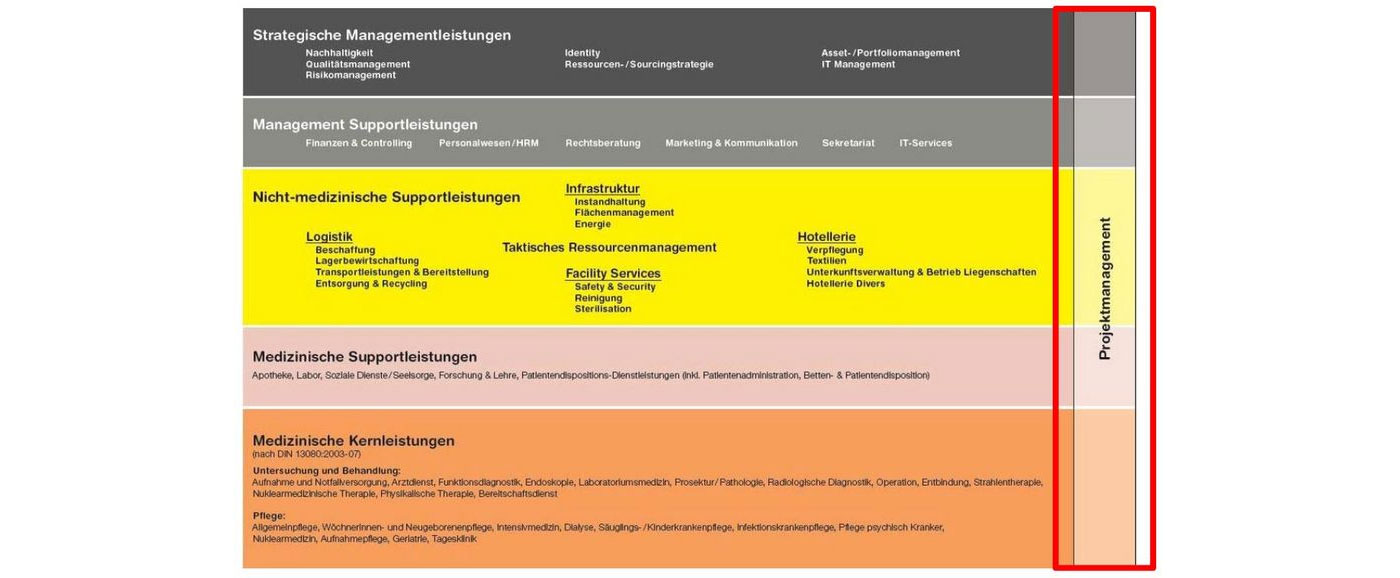 Reference Model for Non-medical Support Services in Hospitals

In order to illustrate complex interconnections of FM in HC in a clear manner, the Reference Model for Non-medical Support Services in Hospitals [RemoS] was developed in collaboration with four hospitals and three partners in industry. The model shows the connections between the result-oriented services in the Service Catalogue for Non-Medical Support Services in Hospitals [LekaS], the underlying processes [PromoS], the related key performance indicators (parameters) [KenkaS] and the corresponding software applications [ApplikaS]. The Reference Model is the basis for the Guideline to use SAP for Facility Management in Healthcare [LesapS] and the IT-supported Assessment, Simulation and Benchmarking Tool for Facility Management in Healthcare [ASBT-FM].