Research group ecotechnology
Closed Cycles Symposium 2020
Our society is facing serious environmental problems. Ecotechnology strives for good, durable and efficient recycling solutions that can be derived from ecology. The potential is huge and can trigger a new creative push towards ecological sustainability.
To tap this potential, the integration of the know-how of architects, planners, scientists, engineers, economists and other groups is crucial. But how does this work in concrete terms? This is where the 2020 Closed Cycles and Circular Society Symposium comes in.
From 2 to 4 September 2020, ZHAW (Zurich University of Applied Sciences) and IEES (International Ecological Engineering Society IEES) are organising a unique online symposium. We address experts from all fields interested in integrative solutions in the field of Ecological Engineering.
The symposium is designed to provide ample time for discussion and exchange. Practical cases and situations play a central role. You can learn and actively participate in 6 keynote speeches, 3 panels, about 20-25 sessions and workshops!
An ingenious online system allows direct exchange between all participants, whether in two-person discussions or in many other constellations. This means that you can directly influence a large part of the topics and problems discussed! And the social part should not be neglected either.
Register on the official homepage!
Further information can be found at: https://www.closedcycles2020.ch/
Click on the picture below to watch the video!
Ecological Engineering is an approach to design and planning that uses insights from ecology as paradigm for problem solving. Its main elements are ecological principles and processes, (eco-) systems and thorough systems thinking combined with an engineering mindset.
Activity
In our work, we promote the sustainable use of natural resources, both through research and the development of technologies and concepts that are in line with the principles of Ecological Engineering. We develop sustainable solutions, with a focus on reusing water, nutrients, and biomass resources, considering avoidance and eliminate of pollutants. We focus on all aspects of the anthroposphere, particularly on the interface between agriculture and buildings.
Teaching offer
Our research has an impact on a wide range of courses on offer at the Institute of Natural Resource Sciences. You can specialize in our research focus areas for your semester, bachelor's or master's thesis on the basis of exciting research questions.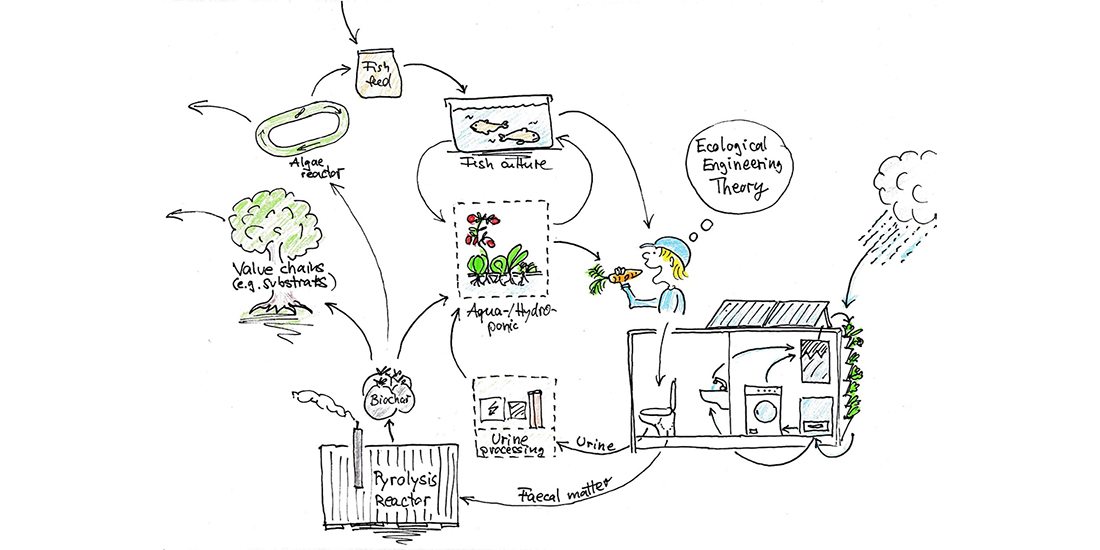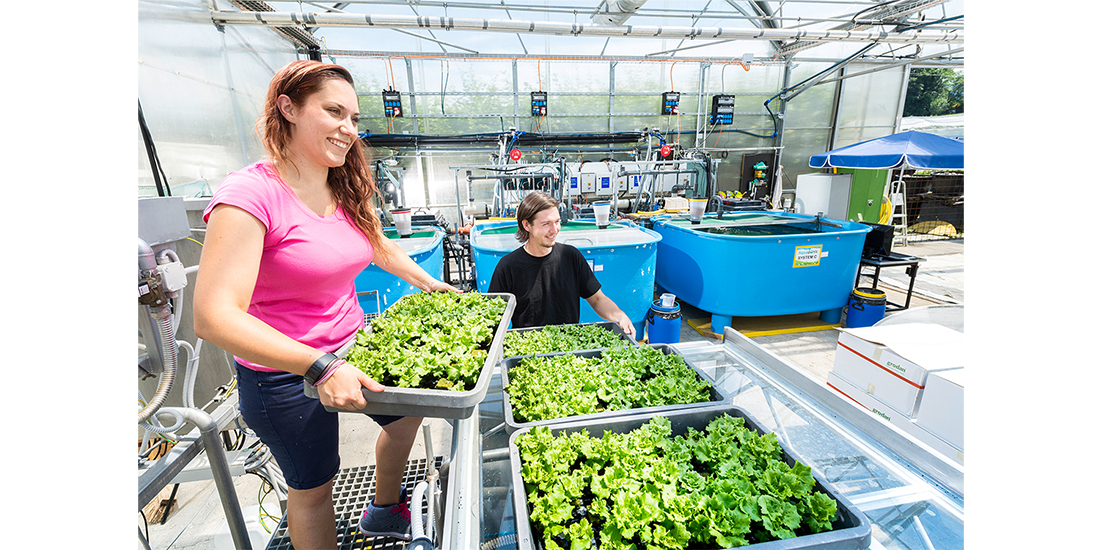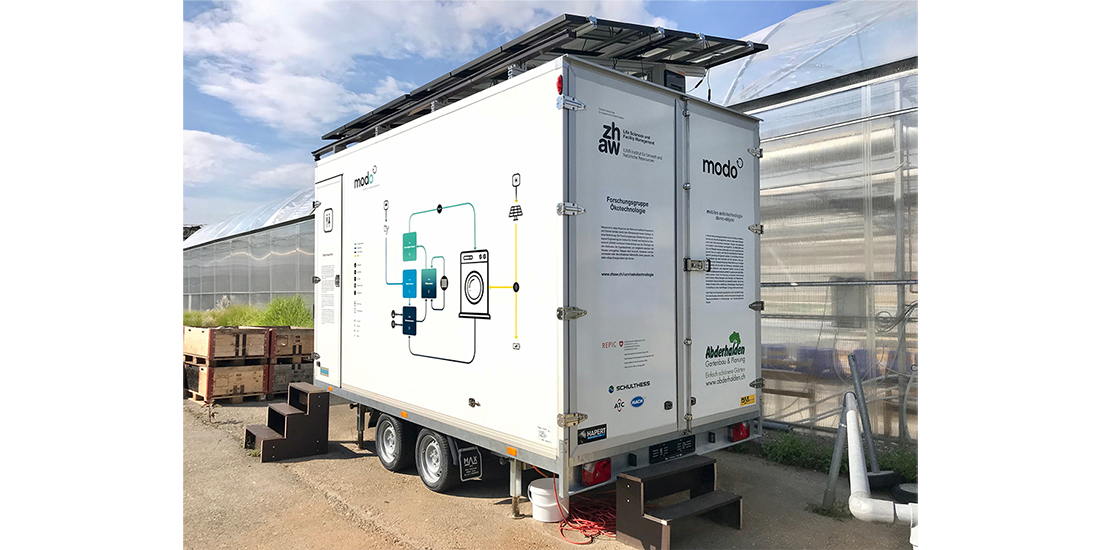 Eco-Tech Demo Object (MODO)
Our research group has developed a mobile eco-tech demo unit «MODO», which serves as a demonstration and research facility for eco-technologies and new sanitation systems on the Grüental Campus. MODO is a washroom facility which is self-sufficient in terms of both energy and water in that it produces its own energy and cleans polluted water in a container, making it available for reuse. The wastewater from the washing machine (grey water) is circulated.
As part of the topic «water-autonomous washing cycle» (LaundReCycle), you have the possibility to write a Master's thesis on the optimisation of various operating parameters:
System cleaning performance

Microbiology in conjunction with cleaning performance

In-system germ elimination (hygiene)

Creating water and load balance

Concept development for handling of faeces

Coal pyrolysis made from faeces / value chains
Living Lab Campus Grüental
A number of research facilities related to eco-technology are located on the Grüental Campus:
Recirculating grey-water treatment

Dry-separating toilet

Pyrolysis reactor

Aquaponics

Aquaculture

Algae production plant

HTC-reactor (hydrothermal carbonisation)

Solar systems

Salt storage system
As part of the Living Lab project on the Grüental Campus, these research facilities are now to be conceptually regarded as an overall eco-technological system. The aim of Living Lab is to collect research data on user acceptance with users and visitors and to raise awareness of eco-technology concepts. In your Master's thesis, you have the possibility to develop and model the overall concept, as well as to carry out and evaluate related activities.
This may also interest you
Study
Find out about BSc and MSc programmes at IUNR.
Continuing education
Find out about our wide offer on CAS and courses in continuing education.
IUNR research projects
Find out about the breadth of subjects covered by our Institute.
Find out about BSc and MSc programmes at IUNR.
Find out about our wide offer on CAS and courses in continuing education.
Find out about the breadth of subjects covered by our Institute.