Resources Vegetation Ecology Group



Glossary of German Botanical Terms
Helpful explanations and exercises for the most important German botanical terms used to describe flowering plant species, genera, and families.
Students and guests are welcome to practice their plant determination skills and expand their knowledge of the native flora on the plant education trail in the gardens of Campus Grüental. Using a free interactive app, you can locate and learn about the species covered by the Swiss Field Botany Certificates "Bellis" and "Iris" along various thematic learning trails.
Determination keys and guides (in German)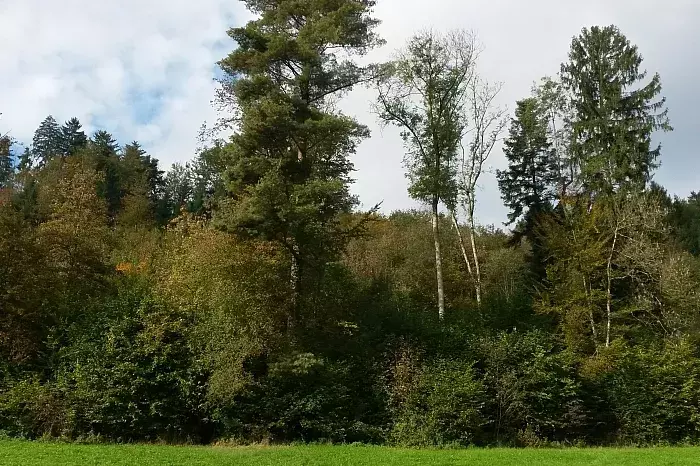 The forest edge page provides information about the ecological restoration of forest edges in Switzerland.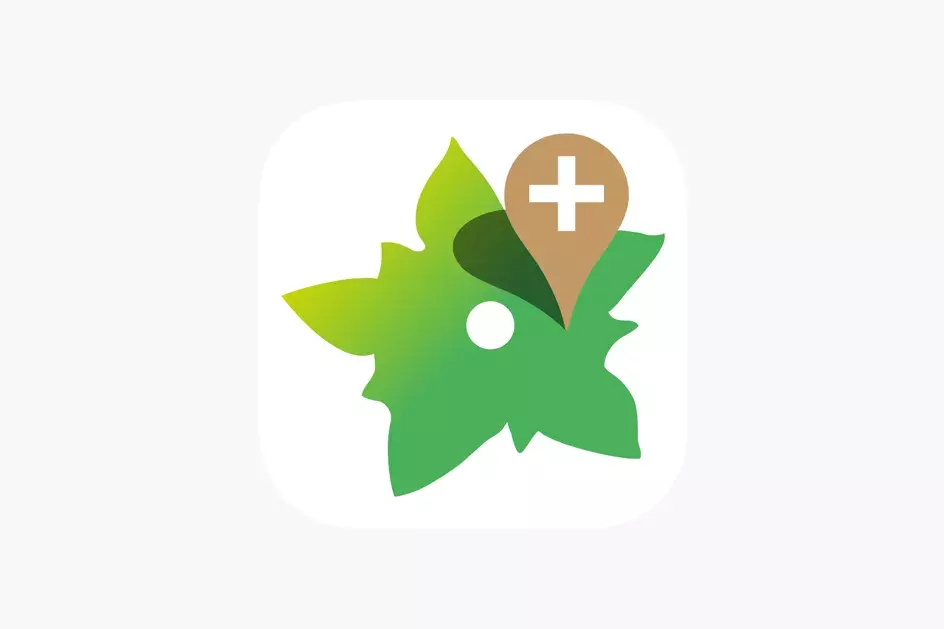 The free application FlorApp is not just for recording individual observations of vascular plants, lichens, bryophytes, and fungi; it also offers a modality to quickly and intuitively document detailed plot records with extensive header data. For users who would like to export data from the Info Flora Field Book ("Feldbuch") and reformat them for further analysis, Stefan Widmer has created a short set of instructions and R-script:
EIVE 1.0 – Ecological Indicator Values for Europe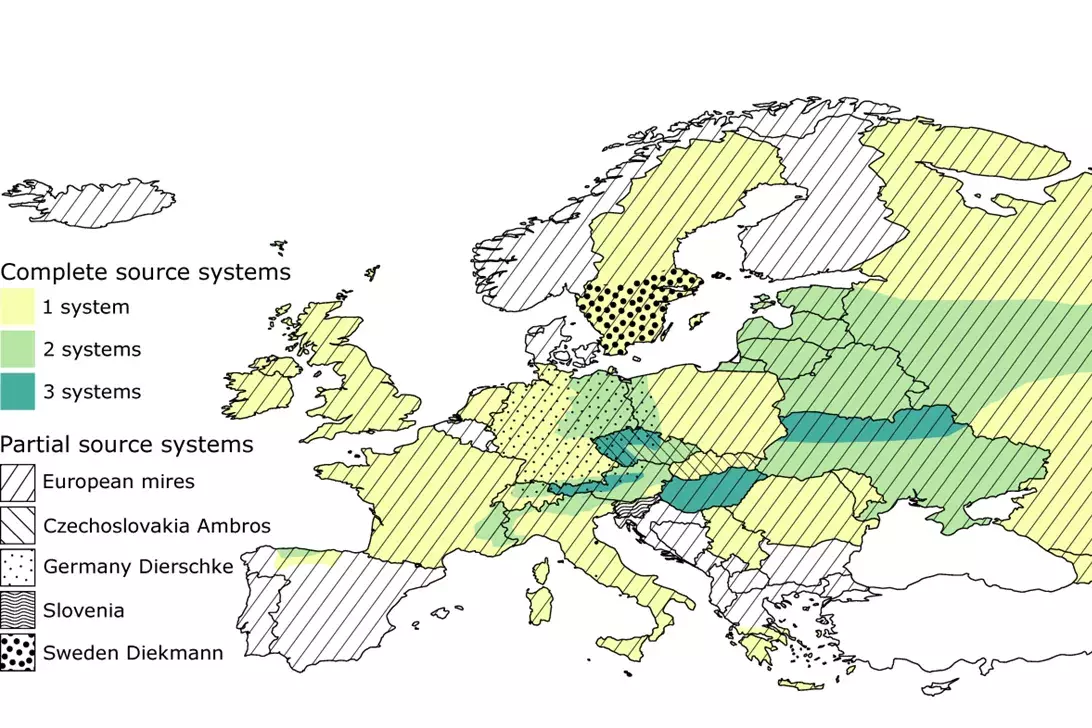 An international team of 34 authors devoted hundreds of working hours to develop the most comprehensive system of ecological indicator values (EIV) for vascular plants in Europe to date. EIVE 1.0 is now available as an open access database and is described in the accompanying publication. It contains the most commonly used ecological indicator values for a total of 14,835 vascular plant taxa in Europe, as well as their calculated niche widths. EIVE 1.0 can serve as a helpful tool for analyses of international vegetation data.
GrassPlot Diversity Explorer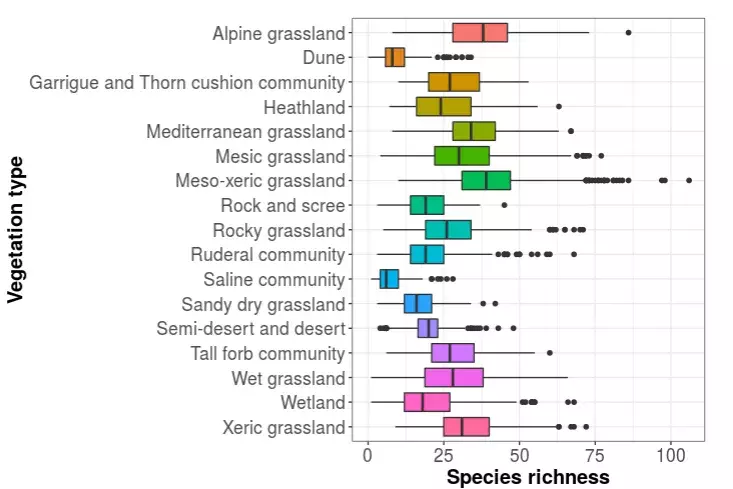 Do more species occur on average in wet meadows or semidry grasslands? What is the maximum species richness found on 10 m2 of alpine grassland in Switzerland? Are Switzerland's wet meadows more species-rich than those of Germany? The GrassPlot Diversity Explorer, which was developed by the GrassPlot consortium under the leadership of Jürgen Dengler and draws upon the vast GrassPlot database, offers a competent answer to these and similar questions.
Vegetation-Plot Databases
Large international vegetation-plot databases are an important tool for vegetation ecologists. We are currently developing a national Swiss vegetation-plot database.
Eurasian Dry Grassland Group (EDGG)

The EDGG (co-founded and co-chaired by Jürgen Dengler) is an international network concerned with all aspects of Palearctic grassland ecology and conservation. It has over 1,300 members, and anyone can become a member free of charge. The EDGG's open access journal, Palaearctic Grasslands, publishes four issues per year, and contains both scientific articles as well as informal reports and evocative photo stories of grasslands habitats and species.
International Association for Vegetation Science (IAVS)

The IAVS is a worldwide union of scientists and others interested in theoretical and practical studies of vegetation. It organizes a major annual symposium and publishes three leading journals in the discipline (Journal of Vegetation Science, Applied Vegetation Science and Vegetation Classification and Survey). The IAVS encompasses a variety of regional sections and working groups, including the EDGG.
Vegetation Classification and Survey (VCS)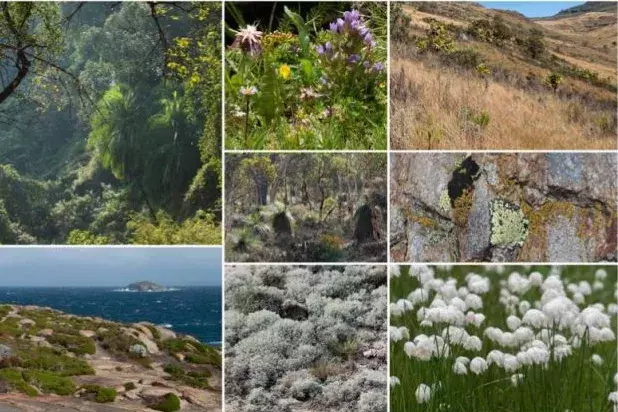 VCS (Chief editors: Idoia Biurrun, Jürgen Dengler, Florian Jansen, Wolfgang Willner) is the leading scientific journal worldwide in vegetation classification. It was founded in 2020 as the third journal of IAVS and is a Gold Open Access Journal.