Biocatalysis in the Swiss Manufacturing Environment
How has the biocatalysis situation in Switzerland evolved within the last four years and what could be the contribution of biocatalysis to address current societal challenges?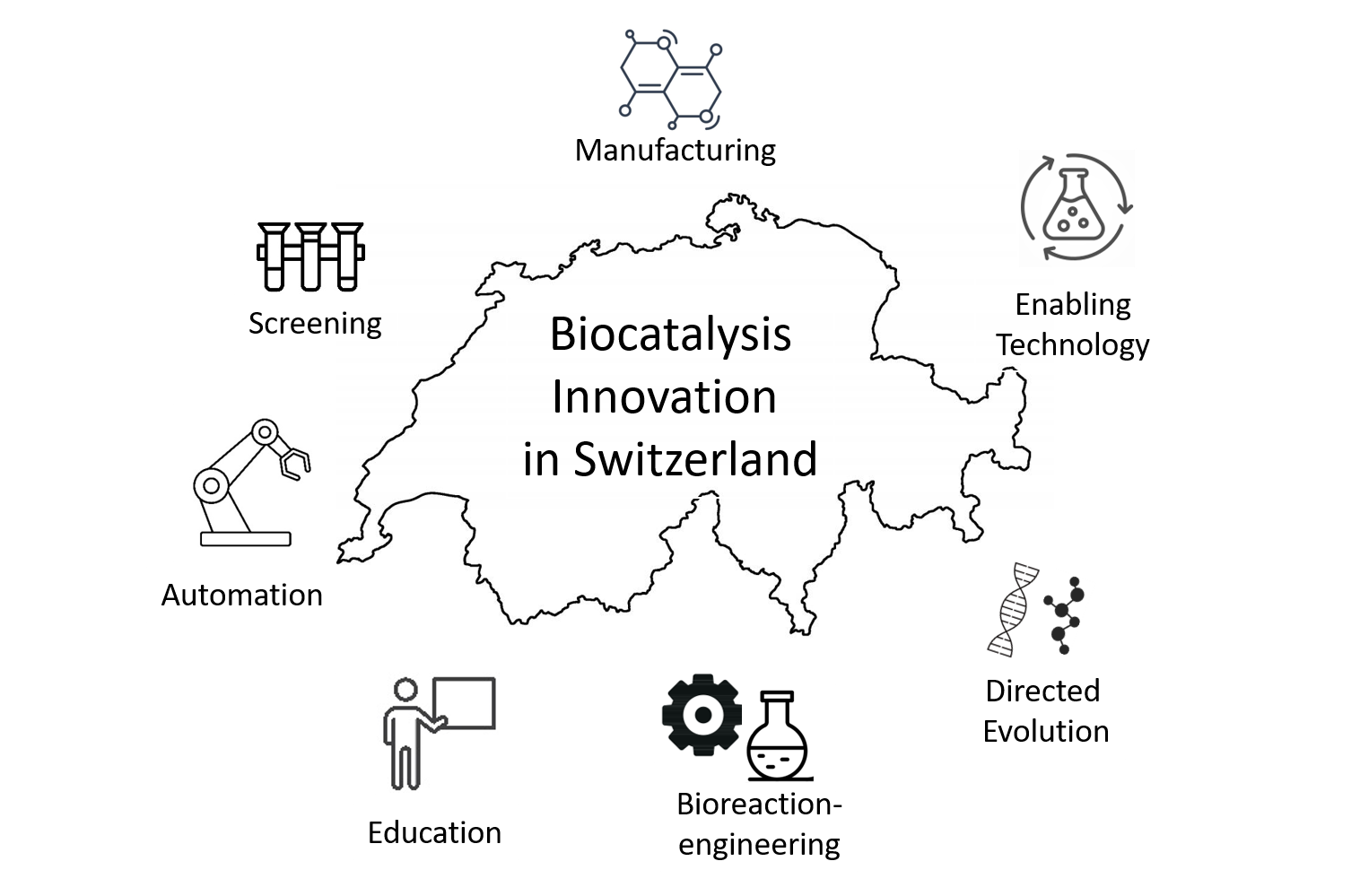 Biocatalysis has developed from a niche technology into an interesting tool for organic synthesis within the last two decades. However, the transition from laboratory scale to industrial application is still not always straightforward.
Following up on a former evaluation Katrin Hecht, Hans-Peter Meyer, Roland Wohlgemuth and Rebecca Buller discuss in a recent article in "Catalysts" the current situation of "Biocatalysis in the Swiss Manufacturing Environment".
The article gives a short overview on the main players in chemical and pharmaceutical industry in Switzerland, analyzes the global and local patent situation and summarizes biocatalytic trends in Swiss academic and industrial research. Furthermore, authors record recent advances in biocatalysis in Switzerland and discuss the role this technic could play in the self-sustainable development and production of critical drugs. Suggestions are presented as to where enzymatic transformations may be valuably employed to address some of the challenges we face today, particularly in the context of the current COVID-19 pandemic.
Catalysts 2020, 10(12), 1420; https://doi.org/10.3390/catal10121420