MODO - Restroom and washing machine for a circular future
Washing clothes and using the toilet without needing a water and electricity supply from the grid? The demonstration plant «MODO» of the research group eco-technology makes this possible! The toilet is open to all, and public laundry days are held twice a week. Here you can become part of our research by visiting the toilet and washing your clothes!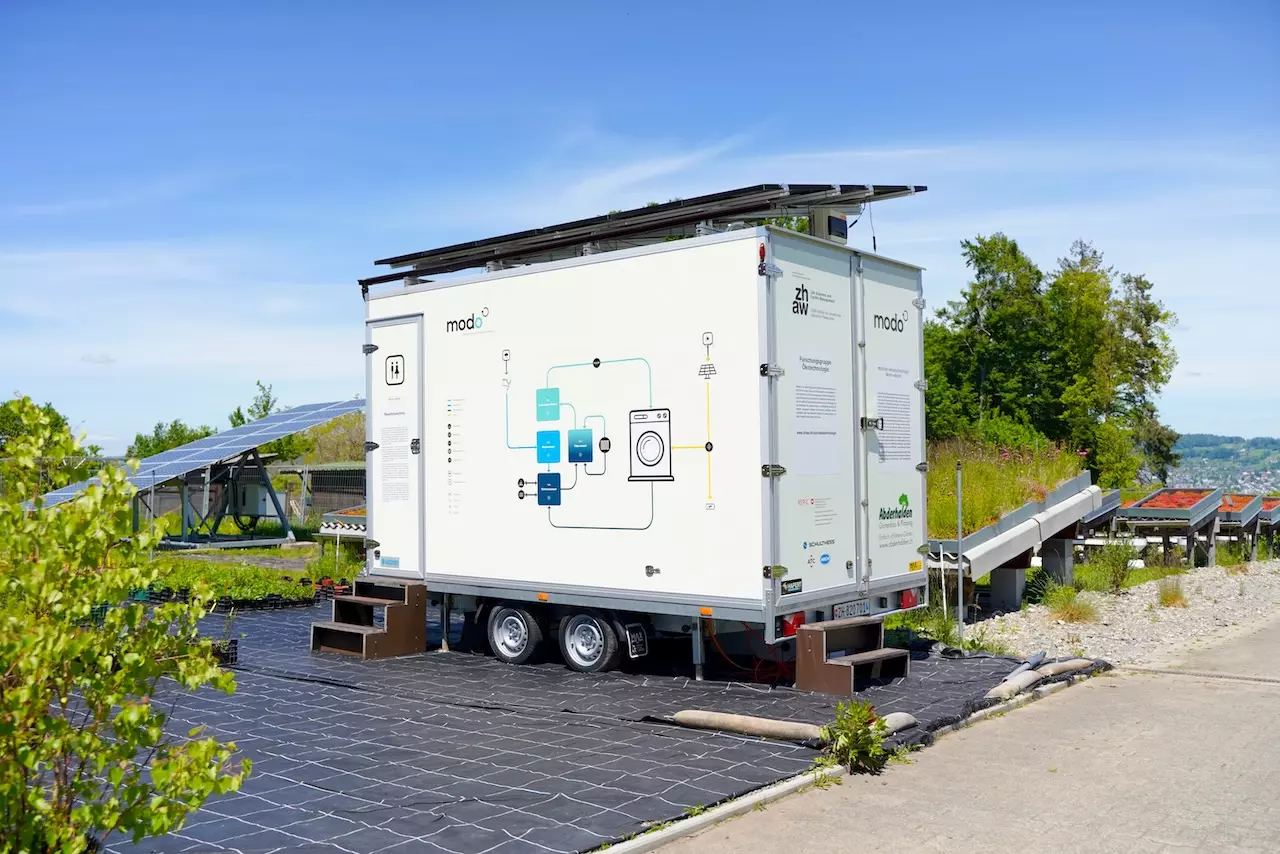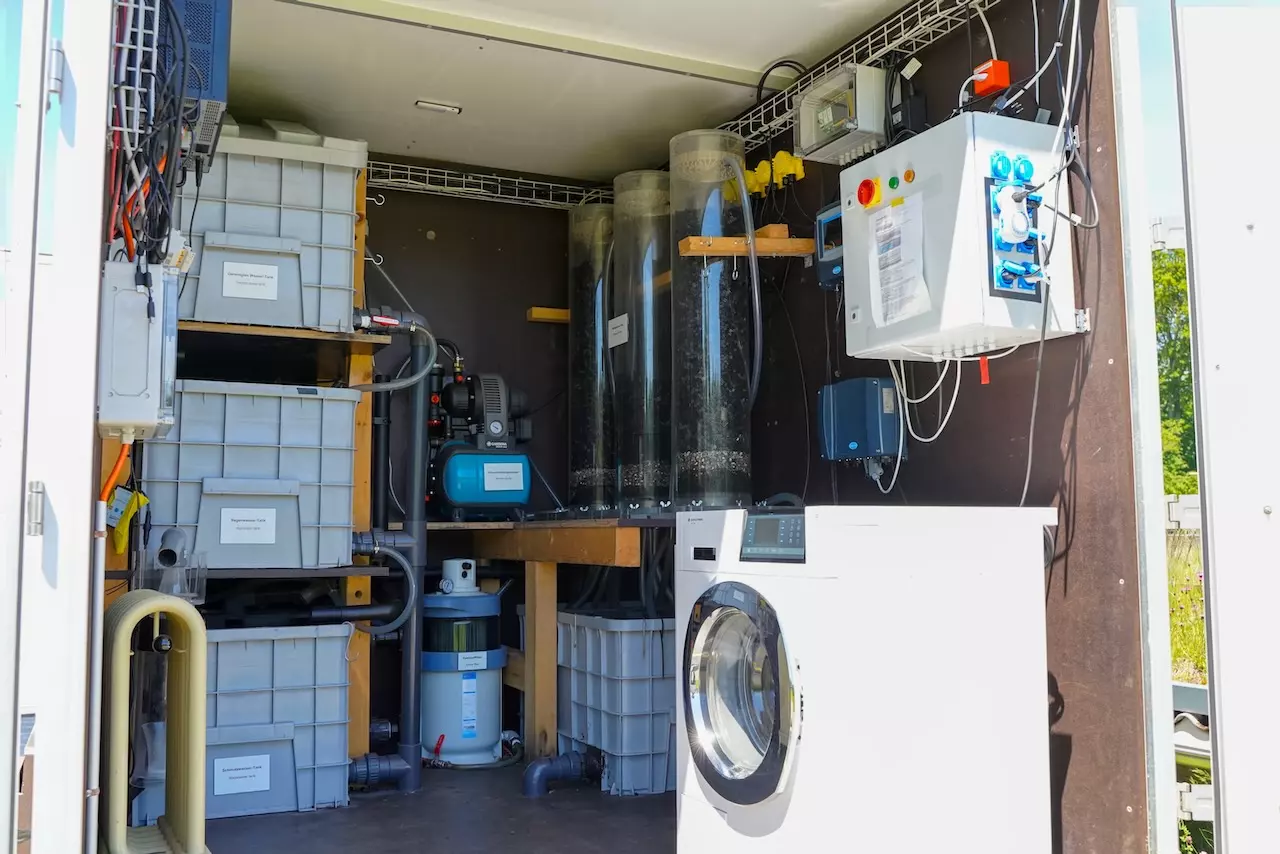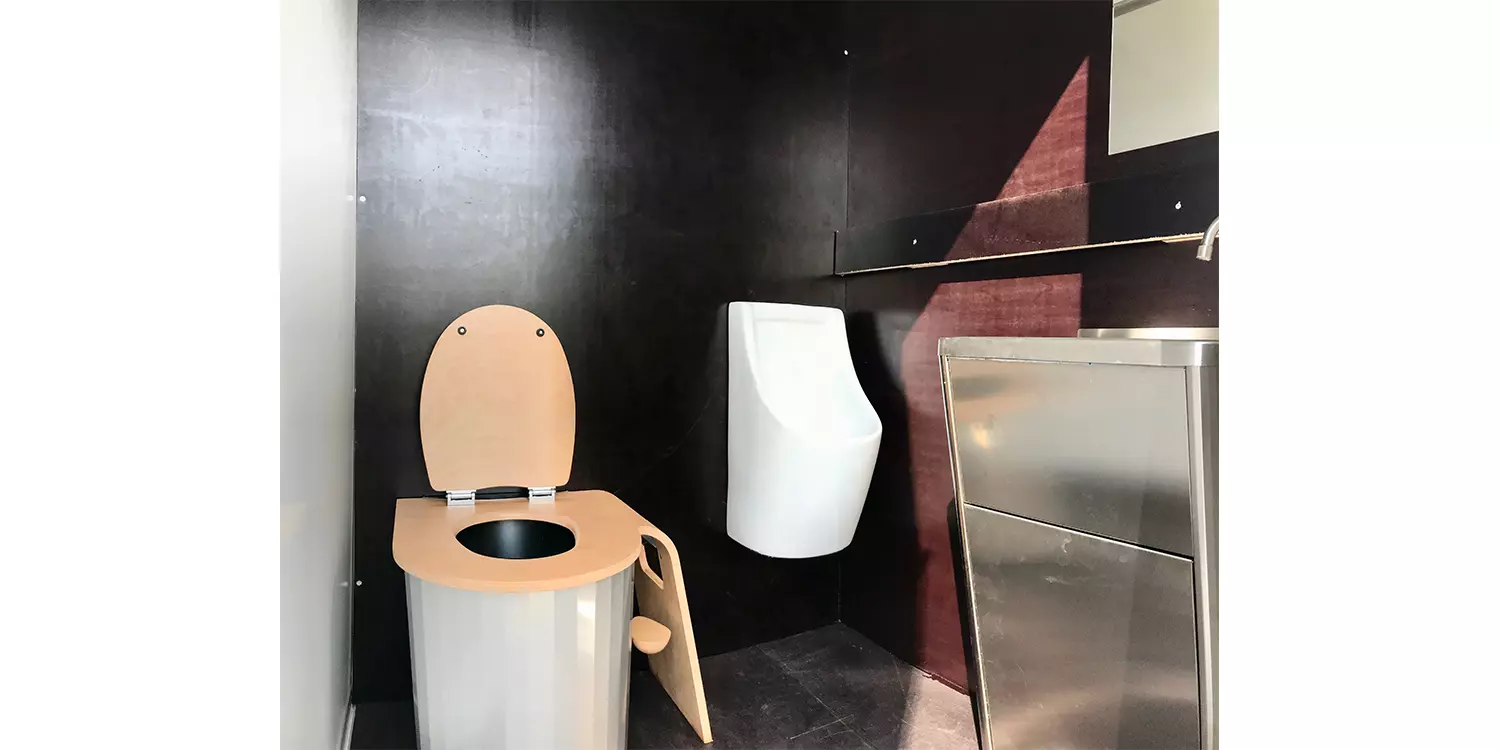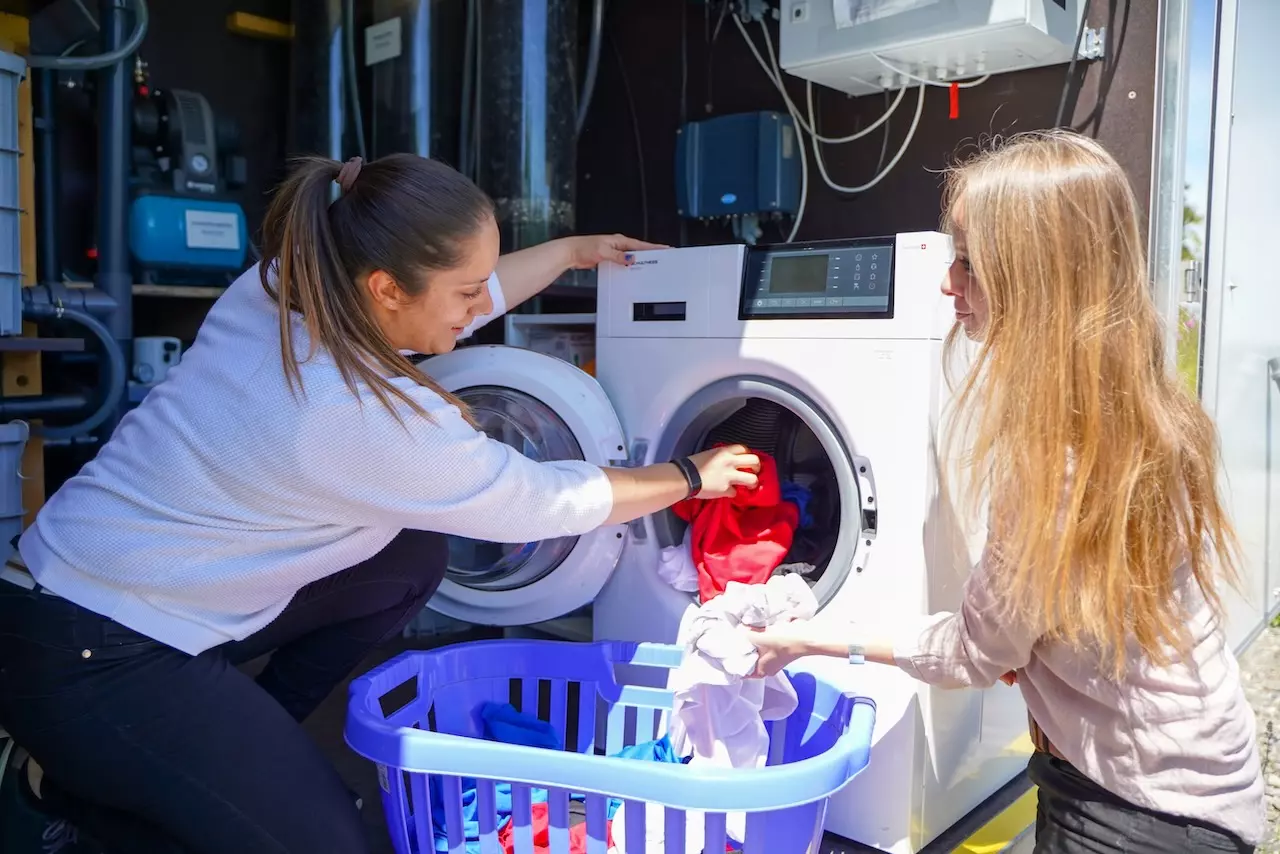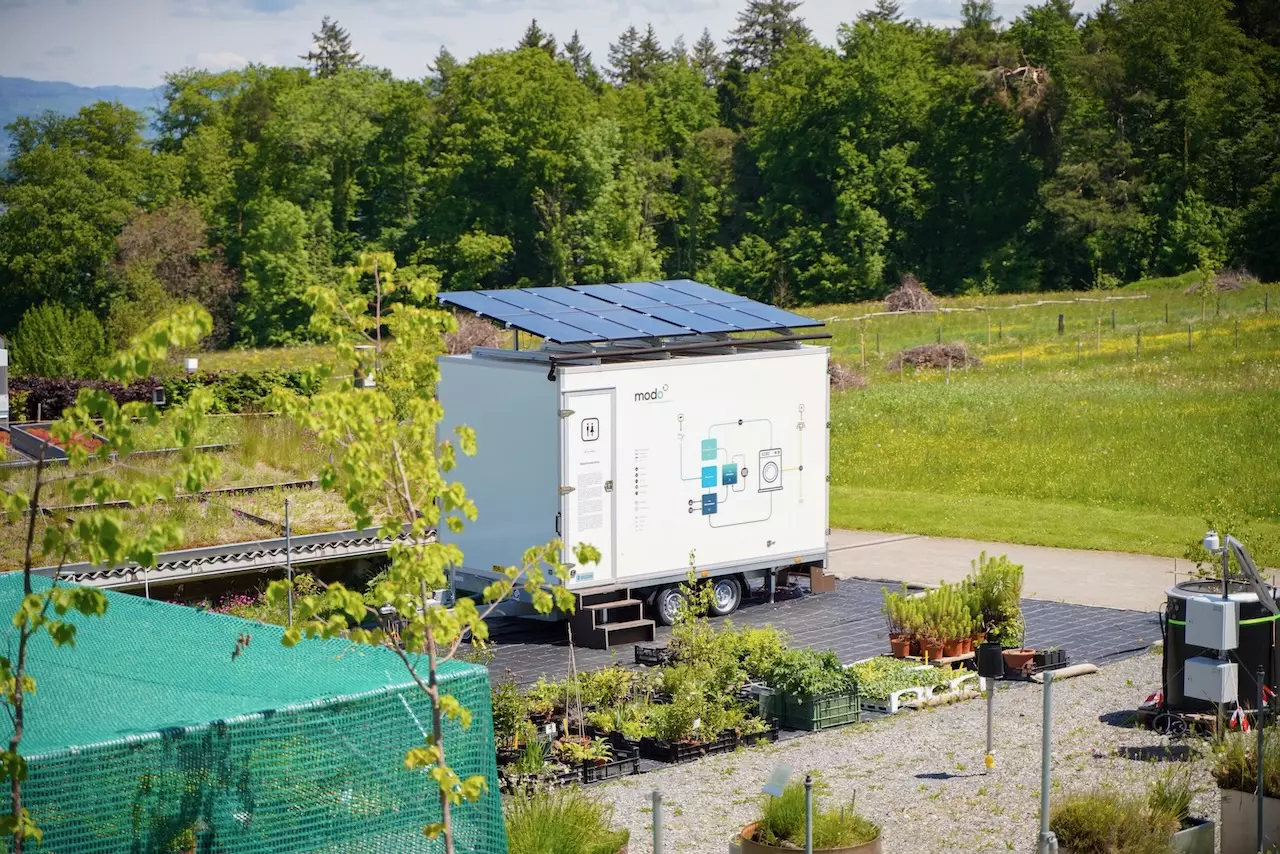 MODO stands for Mobile Ecotechnology Demonstration Object. The MODO shows how we can save water and keep it in a closed cycle. Inside the trailer is a urine-diverting dry toilet and a recirculating washing machine. Our researchers are investigating how the water can be purified after washing and reused for washing. Water losses are replenished with rainwater. Thanks to a photovoltaic system on the roof of the trailer, this concept makes it possible to develop a laundromat that is completely independent of the central water and electricity supply. This innovation is currently being developed into a marketable solution in South Africa as part of the LaundReCycle project.
The principle of circularity is also applied to the urine-diverting dry toilet integrated in the trailer: Instead of disposing the nutrients contained in the wastewater, the urine is turned into fertilizer (Aurin from Vuna). In the scope of scientific experiments, the faeces are converted to biochar by pyrolysis and used in agriculture to improve the soil. If no experiments are running, the faeces are composted in a worm composter. In both ways, the nutrients are returned to the nutrient cycle.
Currently on winter break, will re-open on the 06.03.2022
We are closed for the foreseeable future.
The drying room and washing machine are located in MODO, on the Grüental campus across the GH building.
For school classes we offer excursions to MODO and the other topics of ecotechnology on the Grüental campus. More information on the website "Ecotechnology - From nature to technology"
More information about MODO
MODO is just one technology that has been developed at the Zurich University of Applied Sciences. Eco-technology researchers present six new ways, including the MODO, to reuse resources in a sustainable and innovative way thanks to closed-loop systems. This research can now be discovered on the Grüental campus in a guided or self-guided tour via app. The app can be downloaded free of charge from app stores and invites you to take a walk through the gardens of the Grüental campus. It also works comfortably at home from the sofa. The same can be experienced in a guided tour for school classes and interested groups.
Download app "1001 Kreislauf" (App only in German) for a virtual and self-guided tour of our eco-technology living lab: