Section for Organic and Medicinal Chemistry
«With our medicinal chemistry expertise, structure-based design and organic synthesis, we develop new treatment options for patients.»
The research activities of the section for Organic and Medicinal Chemistry are focused on the organic synthesis and analyses of functional molecules at the interface between chemistry and biology with an emphasis on the development of clinical drug candidates for therapeutically relevant indications.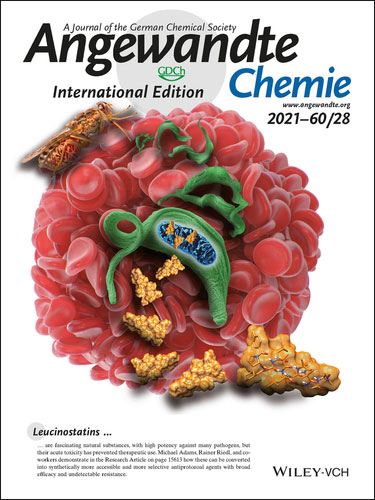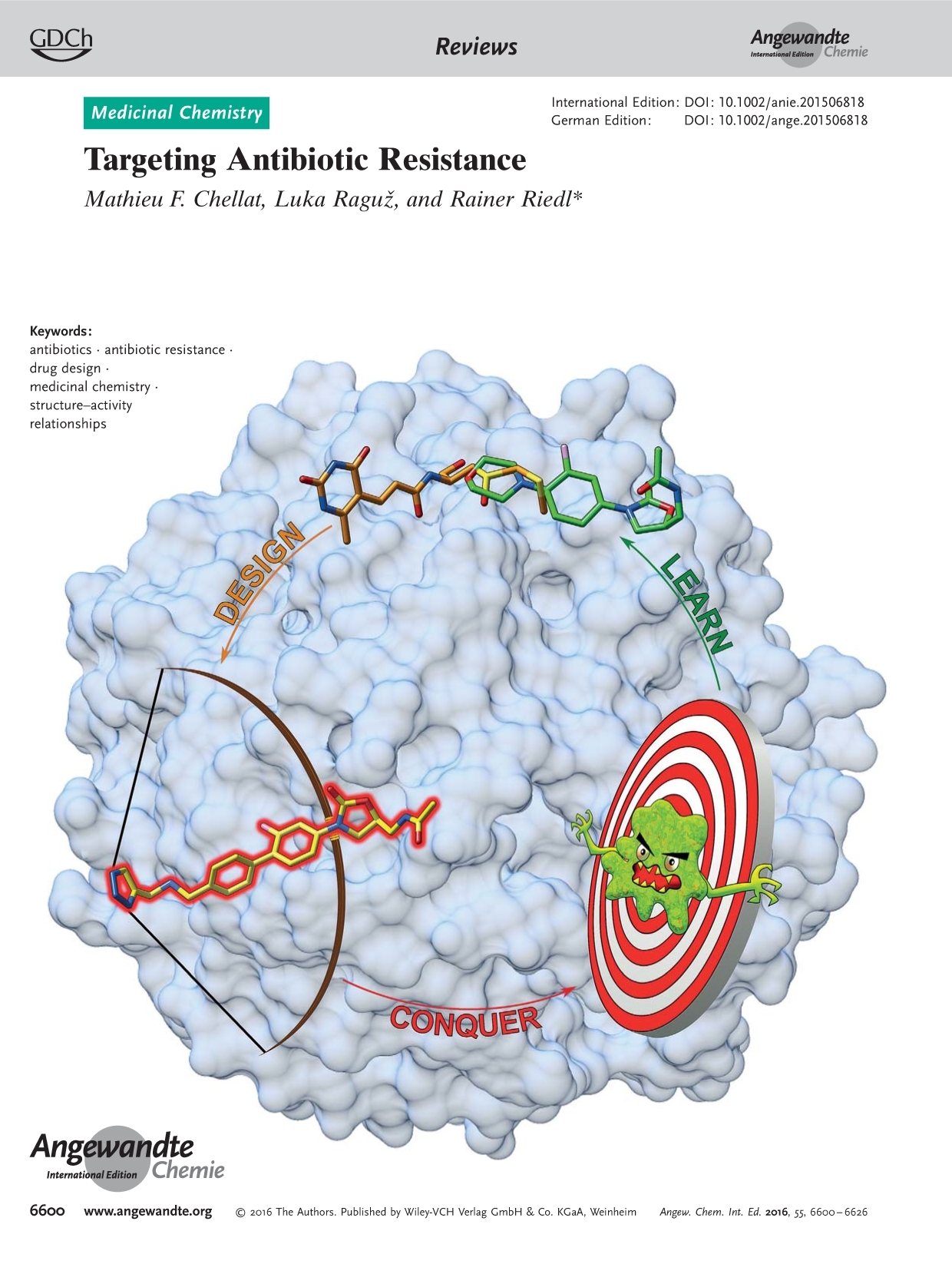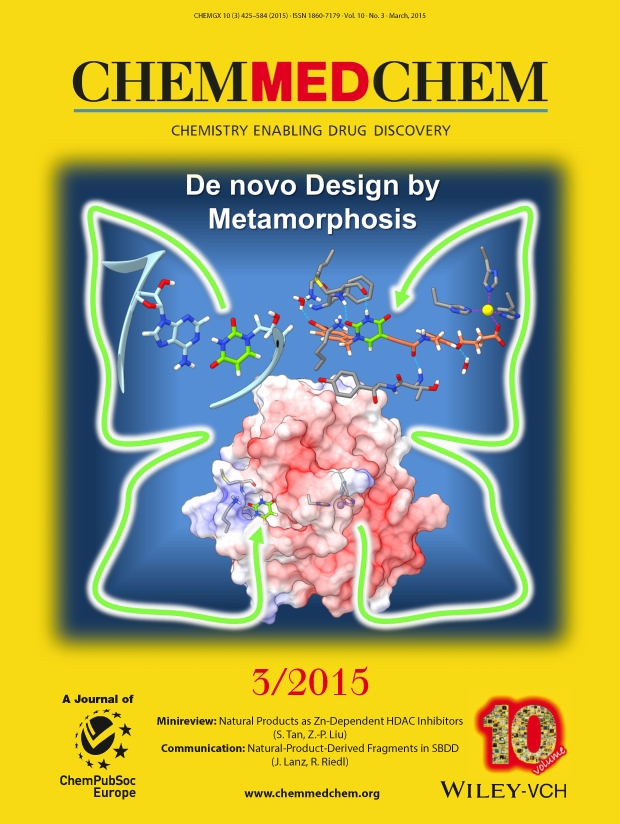 Our Medicinal Chemistry activities span from hit identification, through hit to lead development and lead optimization to delivering active pharmaceutical ingredients (APIs) for in vitro and in vivo studies. Our focus is on the development of clinical candidates with our industry partners and includes the structural analysis of the target proteins (and their complexes) and results in the delivery of novel and patentable small organic ligands for clinical trials by using a combination of classical SAR profiling and state of the art fragment-based approaches.
structural analysis of the target protein (X-ray analysis of co-crystal structures)

NMR binding studies (ligand/protein)

fragment-based design of novel ligands

effective application of industry standard docking software

multi-step organic synthesis of ligands

establishment of structure activity relationships (SAR)

development of data bank based IT solutions for the information management of chemical and biological data (SAR, inventory, etc.)
Organic Synthesis + Synthetic Methodology
Our activities in the area of Organic Synthesis and Synthetic Methodology are focused around the multi-step syntheses of catalysts and APIs. Our core competence in Organic Synthesis and implementation of computational chemistry allow for a flexible research strategy for catalyst development and drug discovery. This flexible and multi-faceted approach has been applied with great success to the benefit of our industry
partners.
In addition to classical organic synthetic techniques we have invested in advanced organic synthetic technologies such as microwave reactors, microreactors, parallel synthesis, automated solid phase synthesizers and high pressure reactors.
Organic Analysis + Structure Elucidation
We have the expertise and equipment for Analyses and Structure Elucidation of Organic Molecules of both routine in house samples or those of our customers, as well as ongoing research activities in the isolation, identification and optimization of biogenic drug molecules.
The goal of our activities in Cheminformatics is the development of IT solutions for the storage and convenient analysis of large data sets. Those data sets usually arise from medicinal chemistry projects. Here, the analysis of chemical structures in combination with effective and customizable displays of biological data are particularly useful, but large chemical inventory data sets of chemical organizations are also easily handled.
CyBy2: a structure-based data management tool for chemical and biological data
Research and Business Services
We offer a multitude of possible R & D collaborations. Long term CTI funded research projects are possible as well as mid-term contract research projects. Bachelor and Master Theses complement our research collaborations.
Medicinal Chemistry
collaboration with research based pharmaceutical companies according to our complete set of medicinal chemistry capacities (from structure based design to organic synthesis and the delivery of small molecule clinical drug candidates)

consulting in the area of medicinal chemistry and process management for start-up as well as small and mid-sized pharmaceutical companies (computational drug design, establishing screening concepts, development of structure activity relationships, development of clinical candidates, process optimization employing SixSigma process management tools)
Organic Synthesis and Organic Analytics
development of multi-step organic synthetic routes employing a vast range of organic procedures, such as organocatalytic and organometallic catalysts

evaluation of advanced synthetic techniques such as microreactor and microwave assisted organic syntheses, solid phase syntheses, biocatalytic processes and high pressure transformations

NMR (1H, 13C, 19F, 31P and 2D measurements) and LC-MS measurements

preparative HPLC purification
Cheminformatics
adaption of our CyBy2 IT-solution as the central tool for your needs regarding data storage and data analysis of chemical and biological data sets
Equipment
Thermo MSQ Plus UHPLC‐single quadrupole system

Liberty Blue Automated Microwave Peptide Synthesizer

Bruker AVANCE III HD 500MHz OneBay NMR Spectrometer

Waters Xevo-Acquity UPLC-triple quadrupole system

Gilson PLC 2020 Purification system

LC-MS Agilent Ion Trap XCT

Knauer preparative HPLC System: flow rate up to 500 ml/min

Ehrfeld and Little Things Factory semi-automatic microreactor synthesis equipment

Radleys parallel synthesis equipment

ISCO chromatography system

GeneVac EZ-2 evaporation system

6-Core workstation equipped with molecular docking software

lab reactor LabMax: automatic synthesis (-40 °C to 140 °C)

ChemSpeed PSW 1100: automatic peptide synthesis equipment

Biotage, MLS System: microwave assisted synthesis equipment

Büchi autoclave systems: up to 50 bar and maximum 1 litre

industry sized evaporation system Büchi R-220

Perkin-Elmer 341 polarimeter, FTIR, GC