New aquaculture system: raising fish under the best conditions and with low energy consumption
The ZHAW opened a new aquaculture facility at its campus in Wädenswil in July 2019 and is now raising salmon in three separate tanks, each holding 12 cubic metres of water. In the future, the facility will be used for its Specialised Independent Professional Training (FBA) in Aquaculture programme, as well as for a research project on optimising energy use.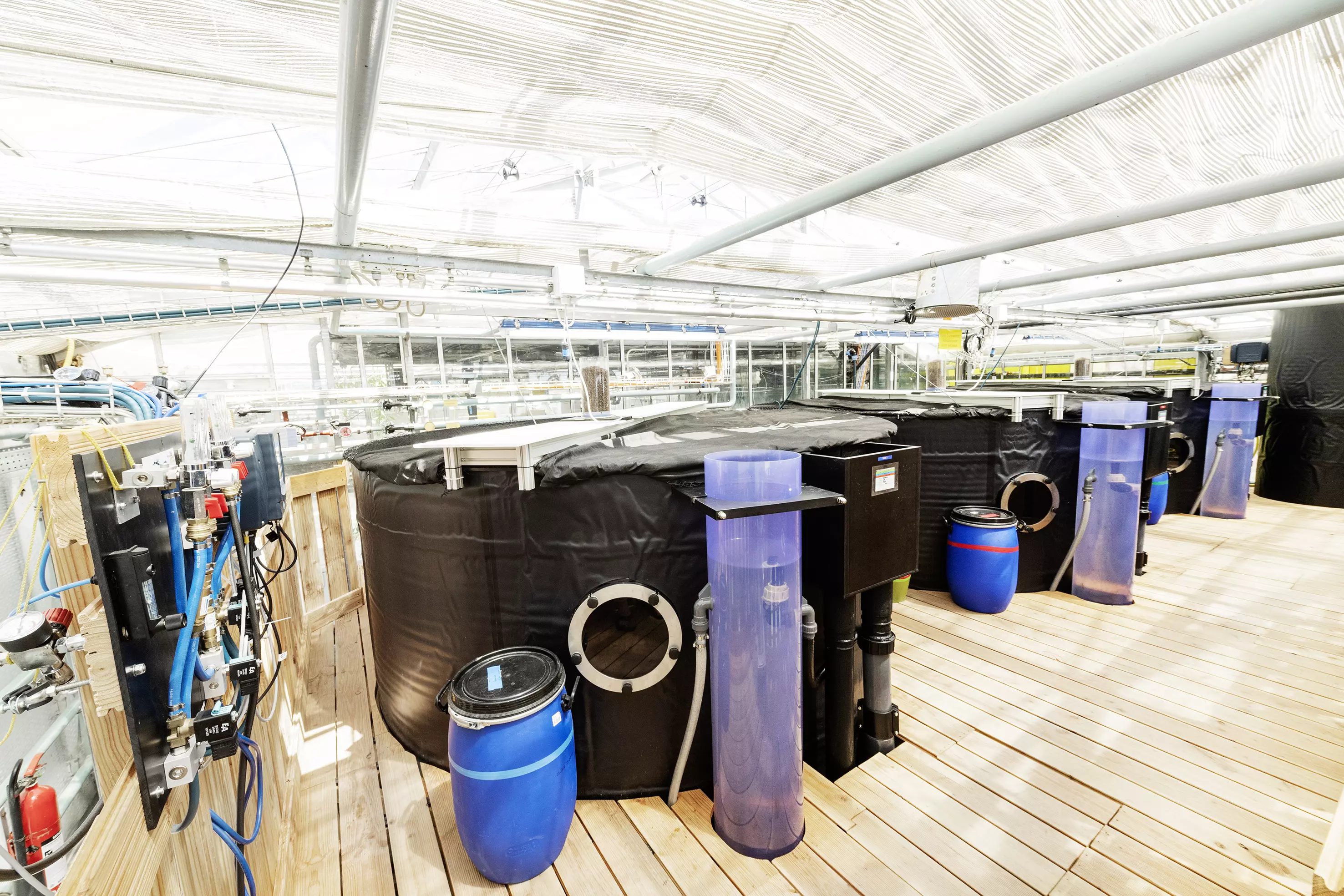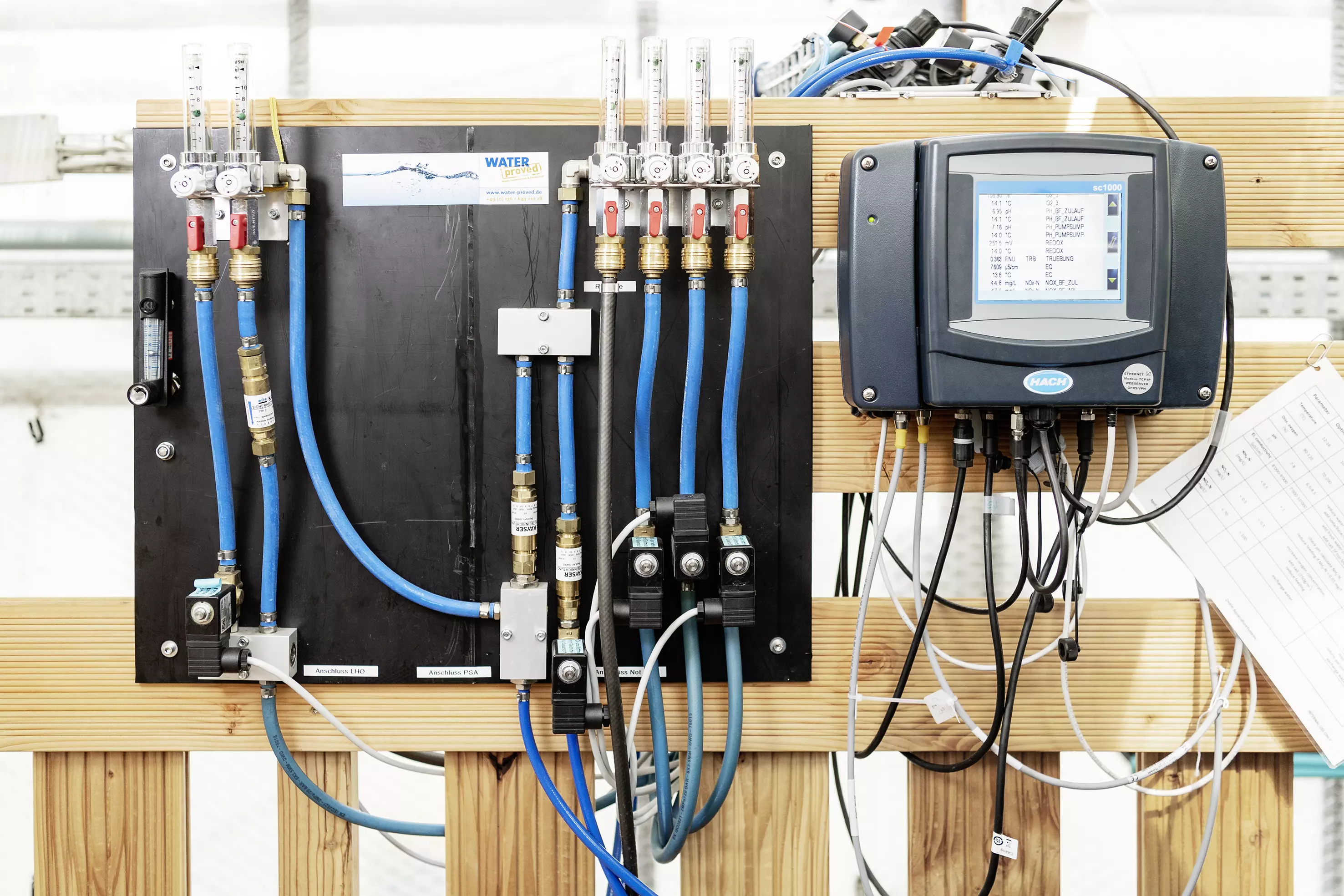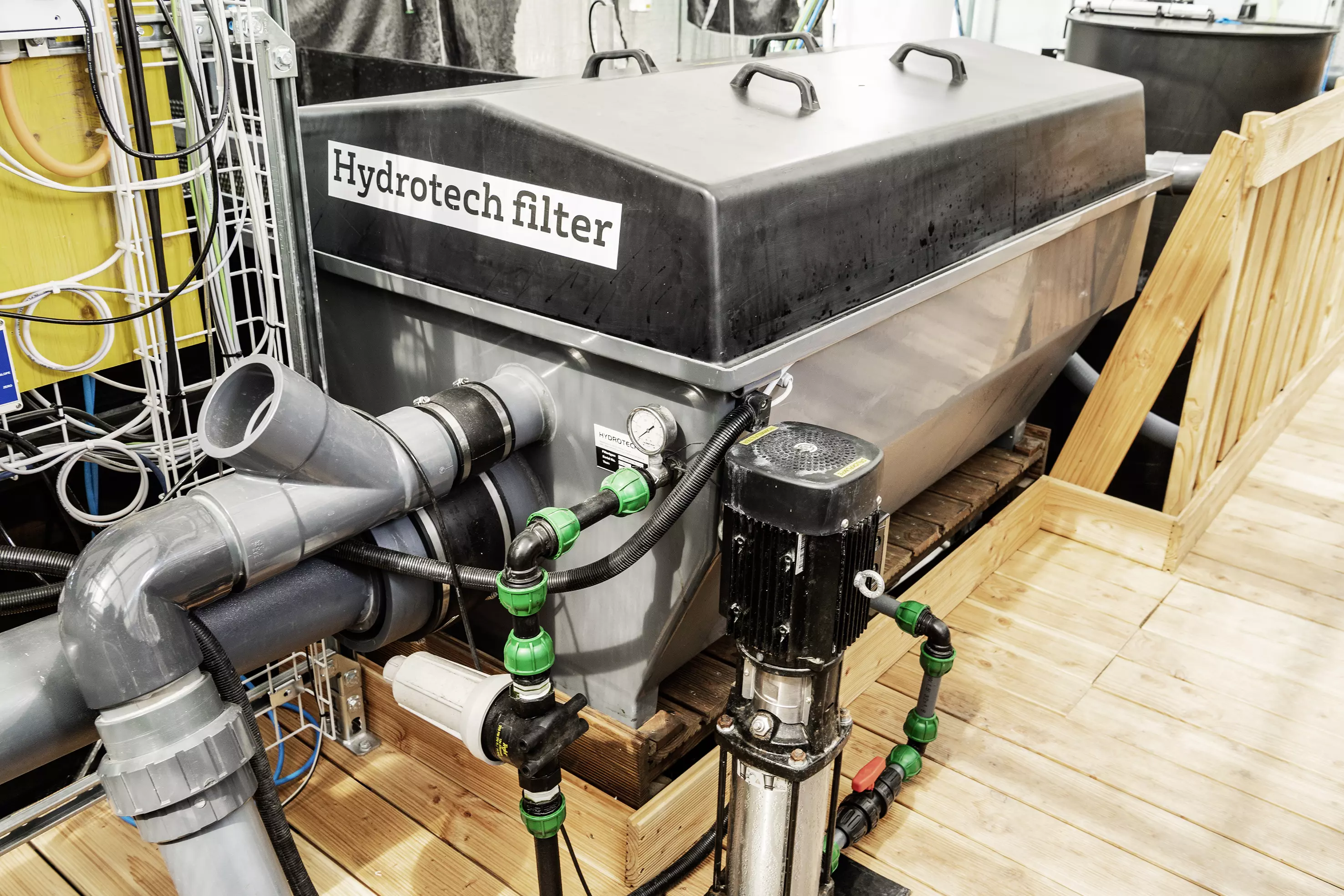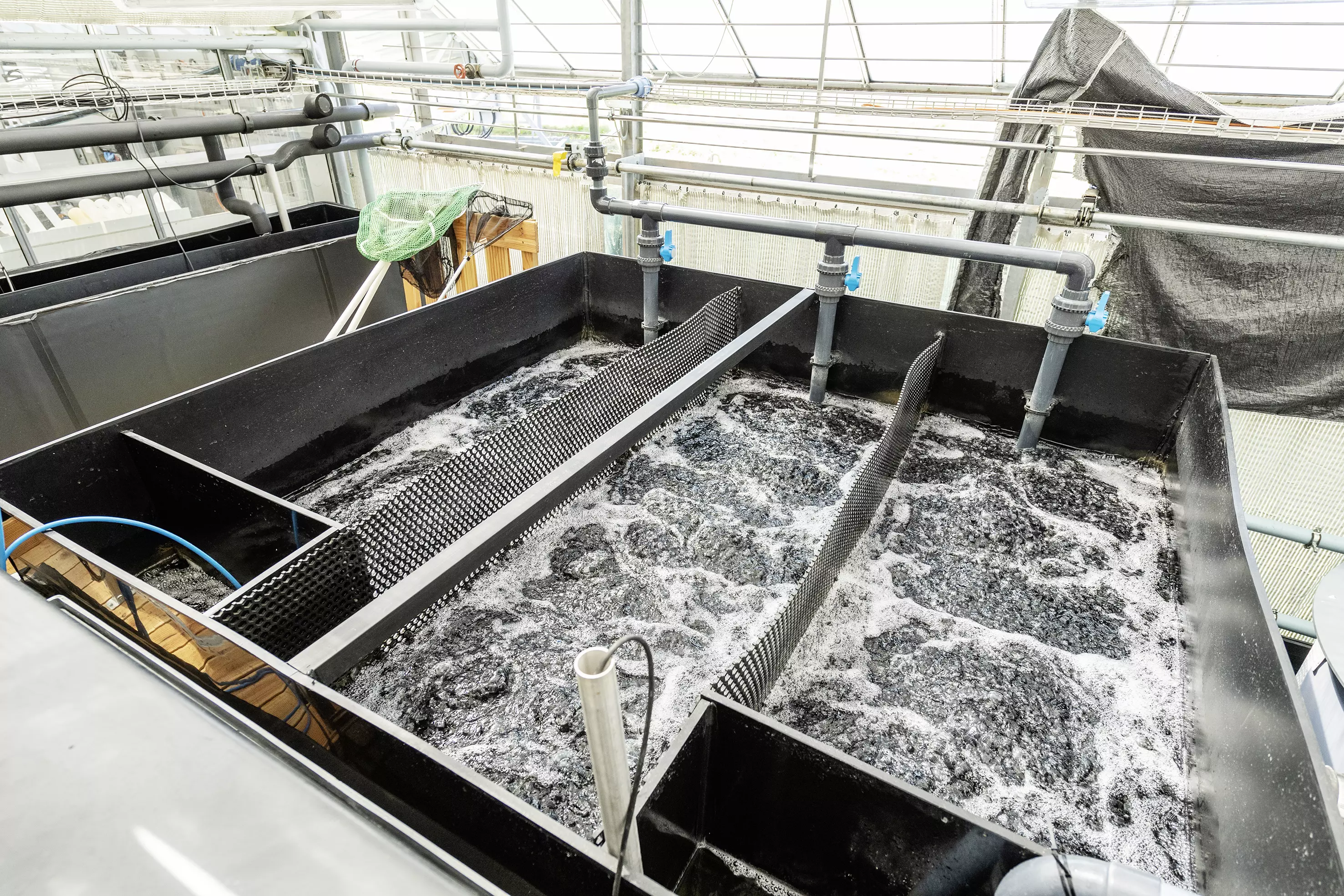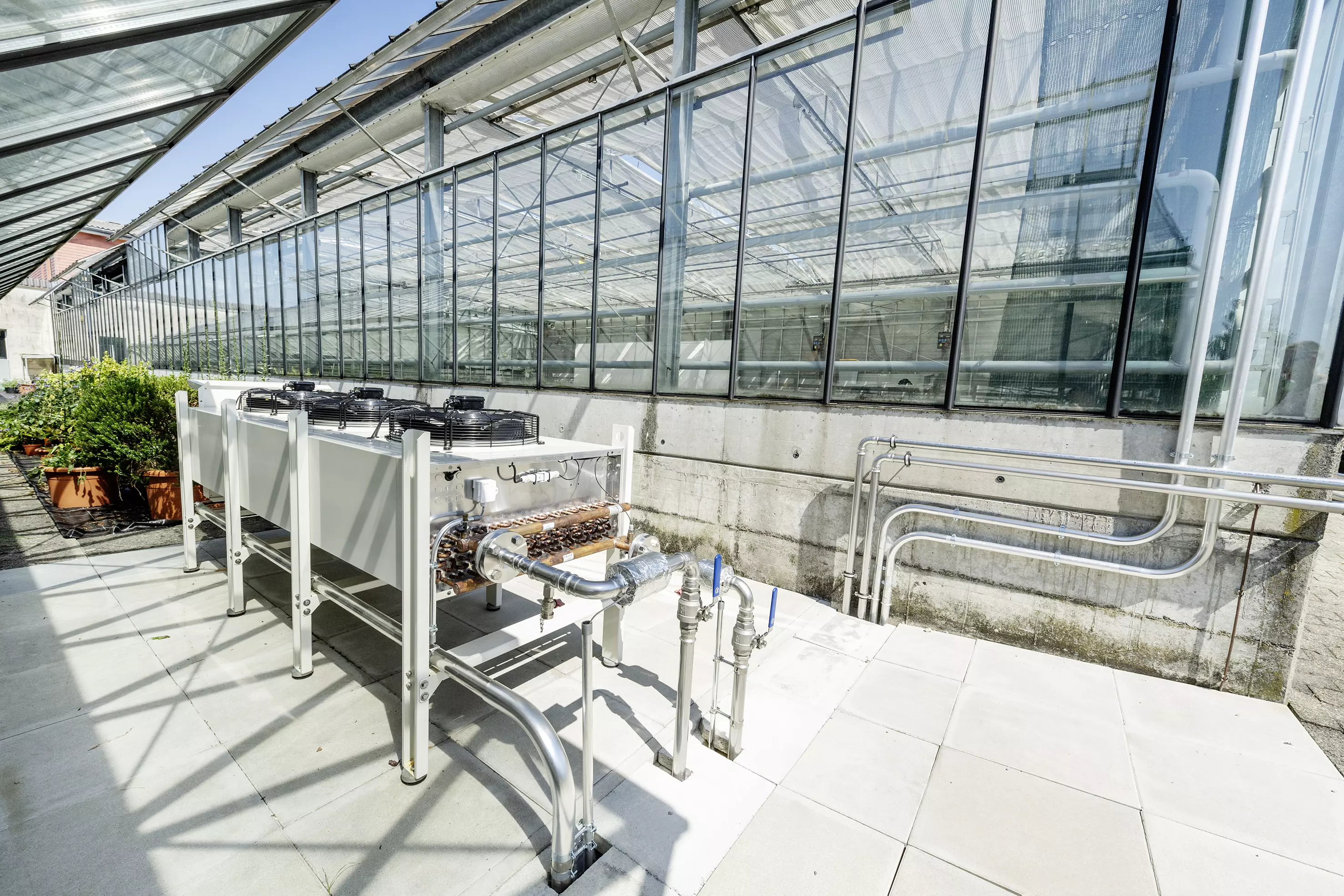 Recirculating aquaculture systems are used to raise fish and other marine animals for consumption. They represent a new, forward-looking technology that combines high water quality with a small environmental footprint, and they are intended to complement or even replace conventional forms of raising fish (e.g. net enclosures or flow-through systems).
Innovative technology for Swiss companies
Recirculating aquaculture systems have several advantages: they use very little water, provide ideal conditions for the animals and produce minimal emissions, making them an appealing and forward-looking source of income for farmers and large companies alike. Experts at the ZHAW are working closely with Swiss industry to promote the use of this technology. Several large aquaculture companies, such as Basis57 nachhaltige Wassernutzung AG, Swiss Alpine Fish AG and Edelkrebs AG, receive support, as do operators of smaller, decentralised systems with a low environmental footprint.
Recirculating systems conserve resources
The system at the ZHAW campus in Wädenswil holds 50 cubic metres of water and consists of three tanks, each the height of an adult, as well a sophisticated water treatment system. For now, the ZHAW is raising salmon in the tanks, but their integrated temperature control system would also make it possible to raise perch, zander, trout or tilapia. «The water in the tanks, which becomes contaminated by fish excrement, is filtered, disinfected and enriched with oxygen – all in a multi-stage process – before it is fed back into the fish tanks,» explains research assistant Mathias Sigrist, who is responsible for the ZHAW system in Wädenswil. «An automated system continuously monitors the water quality, while a heat pump ensures that the water temperature is maintained at an appropriate level for the species. By continuously purifying the water, we are able to use water very economically. At 500 litres of water per kilogram of fish raised, it is up to 100 times lower than that of a conventional flow-through system.»
Capturing as much data as possible
The facility is equipped with a wide variety of sensors that deliver a vast quantity of measurements every minute, making it possible to monitor performance and energy demand precisely. In an upcoming research project, this data will be used to optimise the energy efficiency of the recirculation system, while at the same time providing the best possible conditions for the fish. The goal is to operate the system in such a way that its energy demand can be proactively adapted to the supply of renewable energy. An algorithm can determine, for example, whether more energy should be fed into the system on a particular day because the following day is expected to be sunny, so that enough solar energy will be available to purify the water. This means that it will be possible to operate the recirculation system in an even more sustainable manner in the future.
Expertise for raising fish
Fish farms have an environmental responsibility, which is why the ZHAW has been offering the Specialised Independent Professional Training (FBA) in Aquaculture programme since 2011. This six-day course, which is followed by a three-month internship, trains professional fish and crayfish farmers, equipping them with knowledge about animal behaviour and animal welfare, business and technical aspects, as well as requirements under the relevant animal protection legislation. More than 120 people have completed this training programme to date.
Experts at the ZHAW in Wädenswil have been working on the subject of the fish-plant circular economy for more than 20 years now. Twenty people working in two research groups carry out projects, organise training and facilitate networking between industry and research. The ZHAW also plays a key role in developing aquaculture in Switzerland. In collaboration with major Swiss fish farms, it implements projects with the support of the Swiss National Science Foundation, Innosuisse and various federal departments (e.g. the Federal Food Safety and Veterinary Office and the Federal Office for Agriculture). www.zhaw.ch/iunr/aquakultursysteme
Downloads (© photos ZHAW Wädenswil/Frank Brüderli
Specialist for media contact
Mathias Sigrist, Research Assistant, Institute of Natural Resource Sciences, ZHAW School of Life Sciences and Facility Management, Wädenswil. phone 058 934 58 52, mathias.sigrist@zhaw.ch
Media relations, Wädenswil
Cornelia Sidler, Media Relations HAW School of Life Sciences and Facility Management, Wädenswil. 058 934 53 66, cornelia.sidler@zhaw.ch