Dr. Petra Bättig-Frey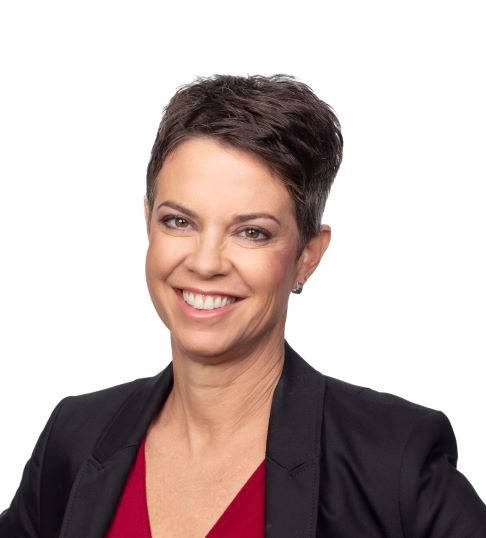 Dr. Petra Bättig-Frey
ZHAW School of Life Sciences and Facility Management
Institute of Natural Resource Sciences
Grüentalstrasse 14
8820 Wädenswil
Personal profile
Position at the ZHAW
www.zhaw.ch/iunr/nachhaltigkeitskommunikation
Projects
Publications
Articles in scientific journal, peer-reviewed
Bättig-Frey, Petra; West, Mirjam; Skelton, Rahel; Berger, Verena,

2023.

How to save the world with zombies? : a scientainment approach to engage young people.

Journal of Science Communication.

22(05), pp. N01.

Available from: https://doi.org/10.22323/2.22050801

Jaisli, Isabel; Bättig-Frey, Petra; Eymann, Lea; Mariani, Ennio; Stucki, Matthias,

2019.

Scientainment for sustainability : the eco-confessional as a new approach for life cycle thinking.

Sustainability.

11(20), pp. 5686.

Available from: https://doi.org/10.3390/su11205686

Bättig-Frey, Petra; Jäger, Monica Ursina; Treichler Bratschi, Regula,

2018.

Combining art with science to go beyond scientific facts in a narrative environment.

Journal of Museum Education.

43(4), pp. 316-324.

Available from: https://doi.org/10.1080/10598650.2018.1523624
Book parts, peer-reviewed
Bättig-Frey, Petra; Müller, Urs,

2023.

Using zombies to communicate climate change!

.

In:

Fischer, Daniel; Sahakian, Marlyne; King, Jordan; Dyer, Jen; Seyfang, Gill, eds.,

Teaching and Learning Sustainable Consumption.

London:

Routledge.

pp. 277-281.

Available from: https://doi.org/10.4324/9781003018537
Conference contributions, peer-reviewed
Bättig-Frey, Petra; Berger, Verena; Skelton, Rahel,

2020.

Zombie attack! : using scientainment to teach about sustainable food [paper].

In:

WSF 2020 : Program and Abstract Book.

The 8th World Sustainability Forum, Virtual, 15-17 September 2020.

Basel:

MDPI.

Available from: https://wsf-8.sciforum.net/conferences_files/262/customs/1d7103f128163ff89a2737ddf22bb7ce.pdf

Jaisli, Isabel; Bättig-Frey, Petra; Itten, René; Stucki, Matthias,

2018.

Scientainment for sustainability : the eco-confessional as new approach for awareness raising [poster].

In:

1st Life Cycle Innovation Conference (LCIC), Berlin, 29-31 August 2018.
Other publications
Oral conference contributions and abstracts
Publications before appointment at the ZHAW
Biodiversität dank Blattläusen, unipublic, Oktober 2009.

Magere Zeiten – Die Herausforderungen der modernen Landwirtschaft. Biofokus, Mai 2009.

Für eine Welt ohne Hunger. Wilhelm Gruissem und Petra Bättig, NZZ am Sonntag, April 2009.

Energietransport in Proteinen. unipublic, März 2005.

Grundlagenforschung aus Neugier. unipublic, Februar 2004.

Bättig-Frey, P., Schlüter, K., Holzinger R., Gruissem, W. (2003) Genfakten - Unterrichtsmaterial. www.genfakten.ethz.ch/unterrichtsmaterial

Richard Braun und Petra Frey, Biotechnology Education in Switzerland aus 'Educating the European public for biotechnology', 2002 ec.europa.eu/research/biosociety/pdf/ebe_report_300603_ec.pdf
Biocontrol agents in the age of molecular biology. Meeting Report. Trends in Biotechnology 19 (1), 432-433, 2001.

Feldexperimente für Schweizer Biosicherheits-Forschung. Sautter, C. and Frey, P., Bioworld 3:38,2001.

Simultaneous analysis of the bidirectional African cassava mosaic virus promoter activity using two different luciferase genes. Frey, P. M., Scharer-Hernandez, N. G., Futterer, J., Potrykus, I., and Puonti-Kaerlas, J., Virus Genes 22, 231-242, 2001.

Development of meristem gene transfer techniques for cassava. Puonti-Kaerlas J., Frey P., and Potrykus I., African Journal of Tropical Root Crops 2:175-180, 1997.