Biochar and nutrient cycles
One of the challenges of the coming decades will be to continue to provide nutrients for food production in a sustainable and affordable way. The recovery of nutrients from waste will continue to play a central role. Innovative sanitation systems rely on the separation of material flows and require very little or no water. We are researching a convincing concept that can also be implemented in affluent countries such as Switzerland.
Closing circuits with innovative sanitation systems
«Circular Cities» of the future are expected to reuse as many resources as possible. Today, human faeces from toilets are the most important source of nutrients in wastewater. The recovery of these nutrients is easier with dry toilets than with our current water flushing system. But how can this idea be technically implemented without impairing community sanitation?
Collected material from dry toilets can be hygienized by means of pyrolysis (a heat process of > 350 °C). Experiments and measurements have shown that most nutrients from faeces are found in biochar after the pyrolysis process. These could easily be reused in agriculture or transported, which would complete the cycle.
The Ecotechnology Research Group operates a mobile eco-tech demo unit «MODO» as a demonstration and research facility for eco-technologies and new sanitation systems on the Grüental Campus, which also features a washroom with a dry separation toilet. Our current research focuses on the optimal operating concept, the availability of nutrients in pyrolysis carbons and the role a system such as this could play in the future circular economy (or in space stations).
A feasibility study for the FOEN (Federal Office for the Environment) investigated how pyrolysis coal made from organic waste materials and faecal material and used as a component in a tree substrate affects the growth of urban trees.
Auf einen Blick
Client: FOEN Environmental Technology Funding
Duration: March 2018 to March 2019
Pyrolysis opens up the possibility of processing green waste into a high-quality product, while also producing heat. The idea behind the pyrolysis of green waste is to develop high-quality coal products for soil/substrate and water treatment. The process chain is defined and optimised by laboratory and large-scale tests. The result is a QA-based production chain with a high degree of vertical integration.
Auf einen Blick
Project partners: Rapperswil University of Applied Sciences, INEGA AG
Client: ENFO Environmental Technology Promotion
Duration: December 2019 to September 2021
Innovative sanitation systems (Zero-Waste)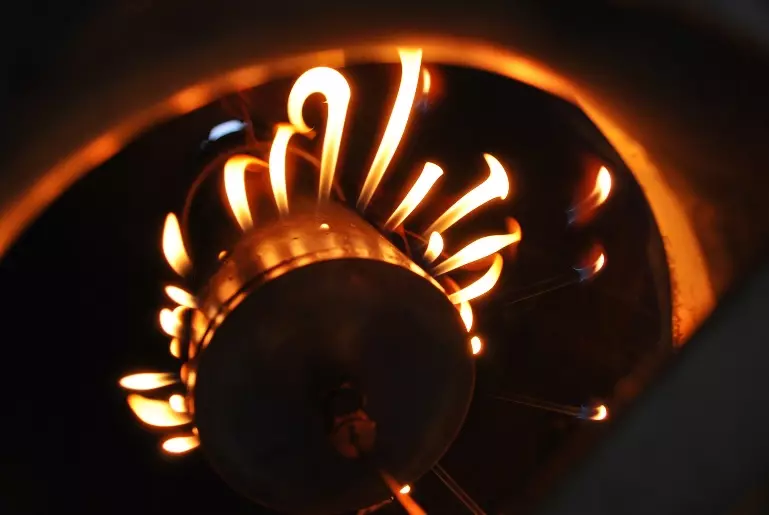 As part of this project, preliminary tests were carried out on human waste (urine, faeces) and potential partners in the clean-tech environment were sourced. A technical concept was developed based on the principle of pyrolytic conversion.
At a glance
Client: Start-up financing ZHAW
Duration: April 2014 to December 2015
Bachelor thesis: N. Bulant, 2015, Pyrolyse von Fäzes zur Anwendung als Bodenhilfsstoff in Terra preta Erde, ZHAW Wädenswil

Master thesis: M. Bleuler, 2016, Understanding biochars from faecal sludge and their potential applications, ZHAW Wädenswil

Tutorial 1: N. Bulant, 2016, Behandlung von Mikroverunreinigungen in Abwasser mit Aktiv-Biokohle mit Fokus auf anaerobe Behandlung von Abwasser, ZHAW Wädenswil

Tutorial 2: N. Bulant, 2017, Adsorptionsversuche von Mikroverunreinigungen an Biokohle und mit Säure aktivierte Biokohle, ZHAW Wädenswil

Bachelor thesis: R. Merki, 2017, Analyse von Östrogenen in Aurin mit dem planar-YES-Bioassay

Bachelor thesis: S. Sommer, 2018, Closing the loop on poop, ZHAW Wädenswil, https://digitalcollection.zhaw.ch/handle/11475/13086

Master thesis: B. Laekeman, 2019, Potential use of human faecal biochar for sustainable lunar agriculture, ZHAW Wädenswil and Gent University (Belgium)