Study on Swiss hospital sector published
Demographic changes, a lack of qualified personnel, increasing cost pressure and new care and financing models pose a wide variety of challenges for Swiss hospitals. A new sector report provides detailed information on the current situation.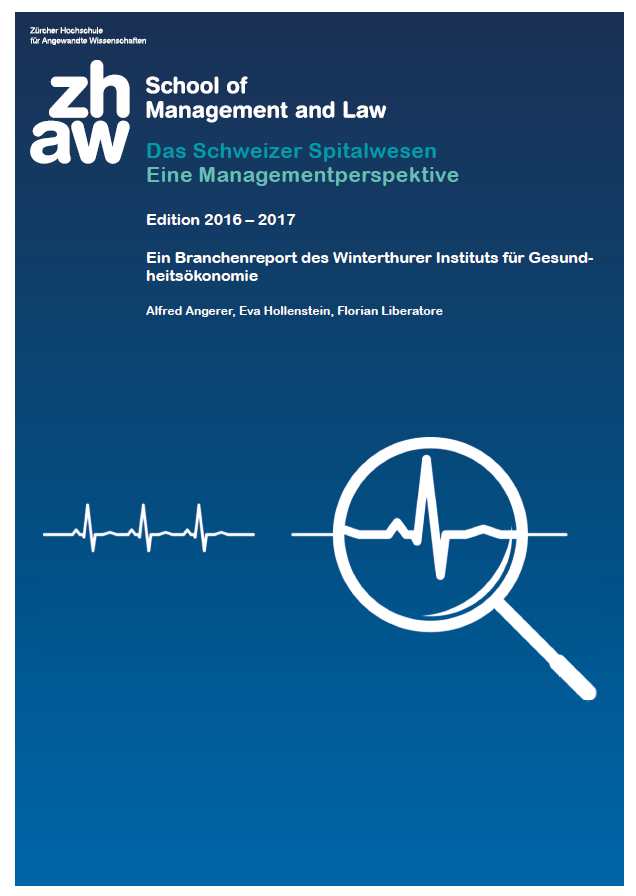 The sector report "Das Schweizer Spitalwesen – eine Managementperspektive (Edition 2016 – 2017)", authored by Prof. Alfred Angerer, Eva Hollenstein and Dr. Florian Liberatore from the Winterthur Institute of Health Economics, gives a compact and practical account of past and future factors influencing the hospital sector. The authors present the most important figures and events of the past year and use a selection of practical examples to show how hospitals are addressing the challenges they face. By analysing media reports and the results of an expert survey, they identify future trends and thereby provide new stimuli for the various stakeholders of the Swiss hospital sector.
The report is available online in the Digital Collection (in German) of the ZHAW Zurich University of Applied Sciences. For queries and orders, please contact Eva Hollenstein.