Quality and Accreditations
The ZHAW School of Management and Law (SML) invests in continuous internal quality development and has its services externally accredited on a regular basis. These accreditations are proof of quality and a valuable quality instrument in one.
Universities are specialist organizations. Experts orient them­selves primarily to their specialist field and operate within their scientific communities. These scientific networks have specific, established mechanisms for assessing and recognizing performance and quality. This makes them an authoritative frame of reference for research and teaching at a university. However, quality at the SML is not only provided by individuals alone, but also in an organizational context. Parameters, resources and infrastructure, management culture, and regulatory processes determine the possibilities and limits of action and thereby influence the quality of all services provided at the university. For this reason, not only teaching, research, continuing education, and services are subject to quality assurance and development, but also governance and resources.
Quality management at the SML pools the diverse efforts of decentralized quality development and aligns them with the goals of the university. The Quality Management Staff Unit develops and establishes appropriate instruments for this purpose and supports the departments in their quality assurance and development. Through participatory processes and quality discourse, the staff unit encourages the broadest possible support for development. Various platforms, contact persons, and committees enable all members of the SML to become involved, to be heard, and to participate in university development and quality discourse.
Accreditation According to the Higher Education Act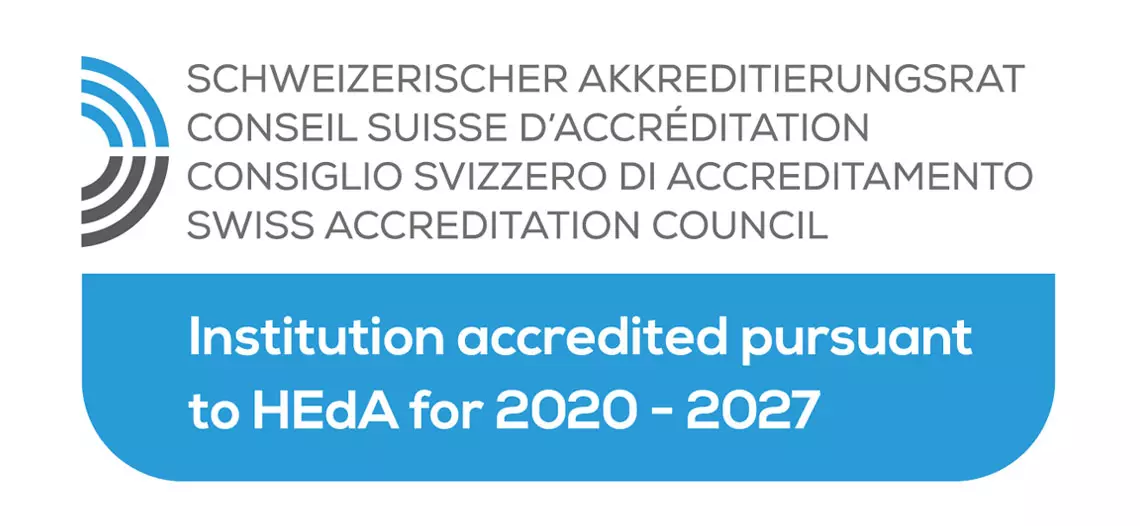 In Switzerland, institutional accreditation according to the Swiss Higher Education Act is a mandatory prerequisite for the right to be designated a "Hochschule" (university). As part of this procedure, the quality assurance system of the university is reviewed. The ZHAW-wide quality assurance system, in which the SML is embedded, is defined by the ZHAW 2015-2025 Quality Strategy.
Informed peer reviews of all quality areas within the university form a central component of this system. This process combines internal and external evaluation into a participatory quality discourse. Individual centers and departments, as well as the President's Office and Finance & Services at ZHAW, implement this quality strategy and contribute to the ongoing development of a university-wide quality assurance system.
"Accreditation agencies require universities to provide evidence of their quality development - at regular intervals. This means that the SML is continuously accountable for its activities and is evaluated by international peers."
Dr. Regula Imhof, SML Head of Quality Management
Since 2015, the SML has been proud to be accredited by AACSB International - The Association to Advance Collegiate Schools of Business (AACSB). AACSB is regarded as the leading international organization for the accreditation of business schools and certifies excellence in research and teaching. Only around six percent of all business schools worldwide bear their seal of quality.
AACSB accreditation guarantees SML students, employees, and collaboration partners an ideal framework in which to operate. This includes:
A high quality of education as well as an excellent teaching and learning environment.

Active involvement by lecturers in both teaching and applied research.

An ongoing dialogue between students and lecturers.

Successful cooperation with commercial organizations and international partner universities.

Excellent career entry opportunities for graduates.

Commitment, innovation, and impact as key strategic principles by which the university is measured.

Continuous improvement within the entire organization.
The SML reports various key figures to AACSB on an annual basis, and a continuous improvement review is carried out every five years, which the SML passed successfully in 2020.
AACSB accreditation enables the very best students at the SML to become members of the Honor Society Beta Gamma Sigma. Further informations can be found here: SML Collegiate Chapter
The European Foundation for Management Development (EFMD) awarded the ZHAW School of Management and Law the EQUIS label in 2023. EQUIS stands for European Quality Improvement System and is one of the leading systems for the international assessment, improvement, and accreditation of business schools. Only around 200 business schools worldwide are EQUIS accredited.
The EQUIS label rewards business schools with high teaching, research, and continuing education standards. EQUIS accreditation verifies the strategy's implementation in the university's operational areas. In addition, the university's efforts in digitalization, internationalization, links with business partners, and the integration of ethics and sustainability are examined and evaluated.
FIBAA Program Accreditation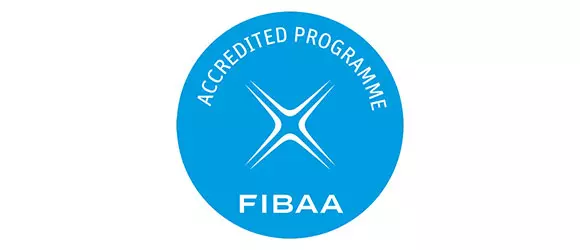 All SML Bachelor's and Master's programs are accredited by the Foundation for International Business Administration Accreditation (FIBAA) on a voluntary basis. In 2003, the SML was also the first business school of a Swiss university of applied sciences to gain recognition according to international criteria.
The latest FIBAA reports are linked below: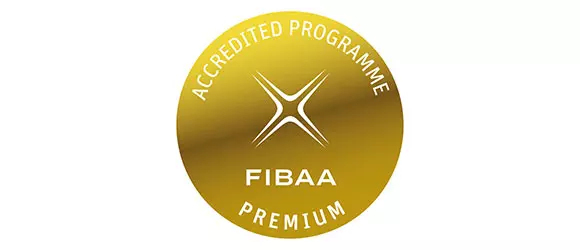 FIBAA awards its premium seal to established study programs that demonstrate excellent quality in study and teaching as part of the accreditation process. With this special award, the agency assures prospective students, current students, graduates, universities, and the labor market of the out­standing quality of the SML degree programs. The Bachelor's degree programs in both Business Administration and Information Technology achieved premium seal status in 2019.
Details of the principles for awarding the FIBAA Premium Seal can be found here.
The reports are linked below:
An important quality feature of a university is the confirmation of its performance by independent external organizations. International rankings also offer an excellent opportunity to compete with the best universities worldwide.
The Financial Times is widely regarded as the world's leading provider of business school rankings, both in terms of business schools and study program. By including the SML in their rankings, the Financial Times has confirmed that our business school offers quality education for future business professionals and managers by international standards.
International Rankings