Customized Study Trips
Linking Academics, Business and Culture
The ZHAW School of Management and Law (SML) creates customized study trips for students and faculty members from international universities as well as for companies, and other interested organizations. Adapted to the current state of knowledge and jointly defined learning objectives, the participants gain insights into how Switzerland has succeeded in establishing itself as a major player on world markets and receive the opportunity to achieve maximum learning success in a short time.
The offered study trips are characterized by a mix of theory, practice, and culture: Academic inputs at the SML are combined with visits to industry-relevant companies.
The SML maintains close contacts and long-standing partnerships with the most important companies in the country. Whether in Banking & Finance, Manufacturing or Luxury; unique experiences through insights into the key industries or the Swiss economy make the customized offers an investment with real added value.
Basic Structure of the Customized Program
All our study trips are tailor-made. You have complete flexibility in determining the ratio of academic lectures, company visits, cultural programs, and networking events. As a general guideline, 50 percent lectures and 50 percent company visits is a good balance between theoretical and practical content. Company visits complement the academic input and are designed to provide a business context and highlight best practices.
Choose your individual lectures
Create a mix of different disciplines or focus on a particular topic.
Innovation and Entrepreneurship
This subject area focuses on the creation, development, and realization of new business ideas and business start-ups. Faculty members include specialists from the Center for Innovation & Entrepreneurship at the ZHAW School of Management and Law.
Banking and Finance
Focus topics include the following: Risk Management, Traditional and Alternative Investments, Banking Regulation, Controlling and Business Processes, Corporate Finance, New Finance Technologies, and the Future of Swiss Banking.
International Business
The key to success in today's tough cross-border business environment is international competence: the ability to deal effectively with dynamic changes, different contexts, and diverse cultural influences. This requires management and leadership skills that a traditional education cannot provide.
Swiss Economy and Success Factors
The Swiss economy is remarkable for its stability and full employment. Despite a small labor force of just five million, Switzerland is the 20th largest economy in the world by GDP. Well-known for its favorable financial security laws and political stability, Switzerland is a preferred destination for foreign investors.
Luxury Management
The Swiss luxury industry is famous throughout the world. Focus areas include marketing in the luxury segment, successful communication of exceptional value, digital transformation of luxury business models, and the management of personal interaction as a key differentiation factor.
Corporate Responsibility
Societal challenges such as climate change, poverty, or demographic diversity increasingly influence business success. Forward-thinking companies seek to create positive value both for themselves and for society. They contribute to sustainable solutions, manage their impact through corporate strategies and commit themselves to responsible action.
Company Visits
We maintain partnerships with renowned companies on a national and international scale. According to the focus area of your study trip, we are happy to arrange visits at suitable companies. The visits can cover presentation on strategic topics, focus speeches related to a group's professional background, interactive workshop sessions and guided tours through different divisions of a company.
Extracurricular Activities
Enhance your tailor-made study trip with additional activities. Switzerland has a lot to offer – from breathtaking landscapes and landmarks to an interesting, highly diverse cultural heritage. Let us know your preferences, and we can organize cultural activities, sightseeing tours, mountain excursions and networking events with local students.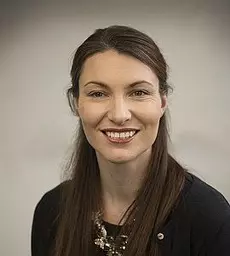 "The Zurich study tour was an amazing learning experience, giving our MBA students an entirely fresh perspective on Swiss academia, business and culture. The tour was expertly coordinated by ZHAW with a perfect mix of inspiring academic lectures and impressive company visits hosted by high profile executives – we all came away influenced by our experiences and motivated to 'be more Swiss'!"
Catherine Porter, MBA Programmes Officer at Leeds University Business School
Brochure for Executives and Managers