News and Events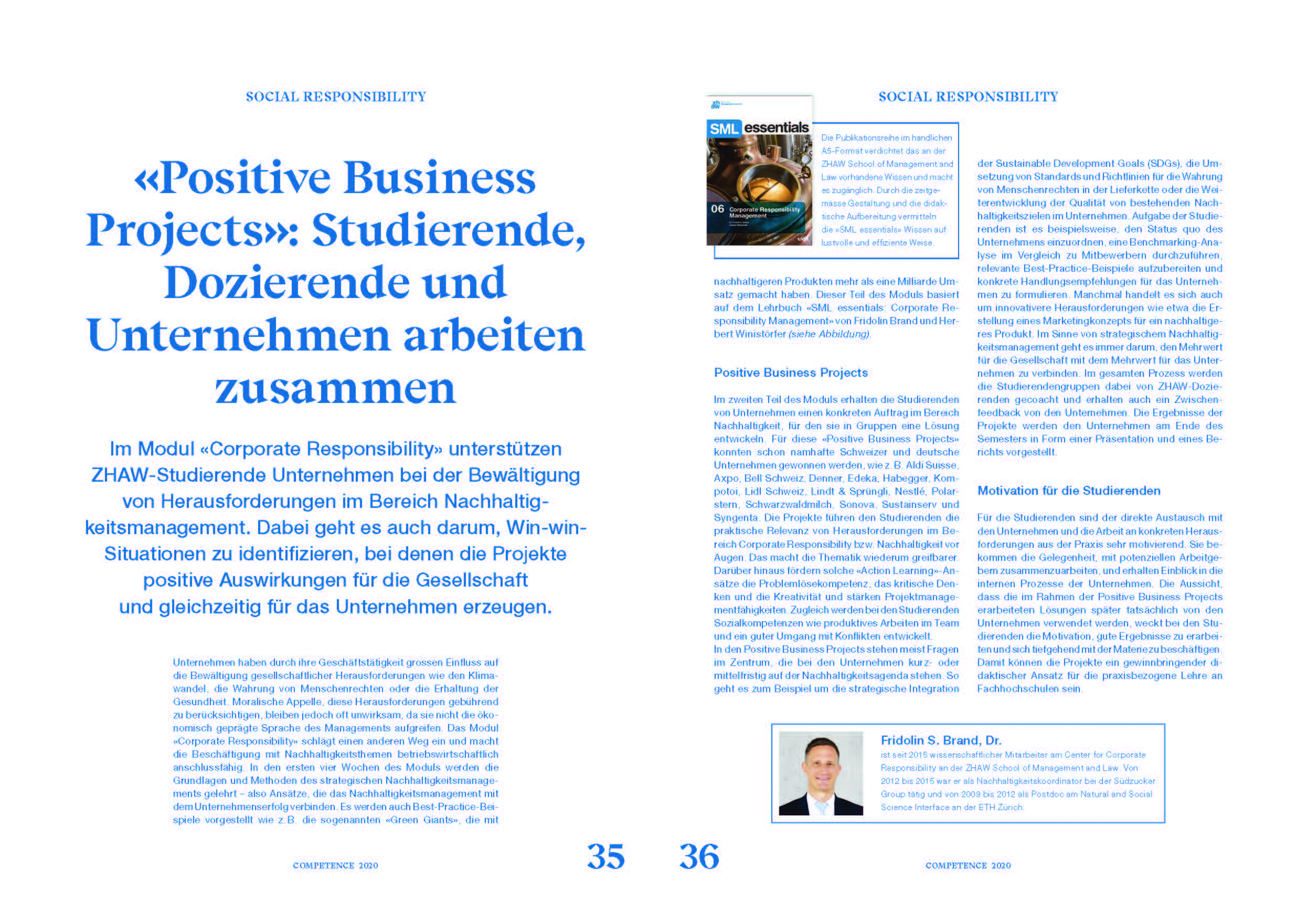 01.10.2020
"Positive Business Projects": Students, Lecturers and Companies Work Together
In the module "Corporate Responsibility", students have the opportunity to work with partner companies on project tasks in the field of sustainability management within one semester. Dr. Fridolin Brand in conversation with the SML magazine COMPETENCE.
The full article (PDF 96,6 KB) (in German)
19.12.2019
Companies and Human Rights
Herbert Winistörfer talks about companies respecting human rights and the results of a recently published study. In this, the Center for Corporate Responsibility collaborated with the Business and Human Rights Resource Centre (BHRRC) in London in analyzing the 20 top-selling German corporations and how they deal with human rights.
The full article (PDF 516,8 KB) (in German)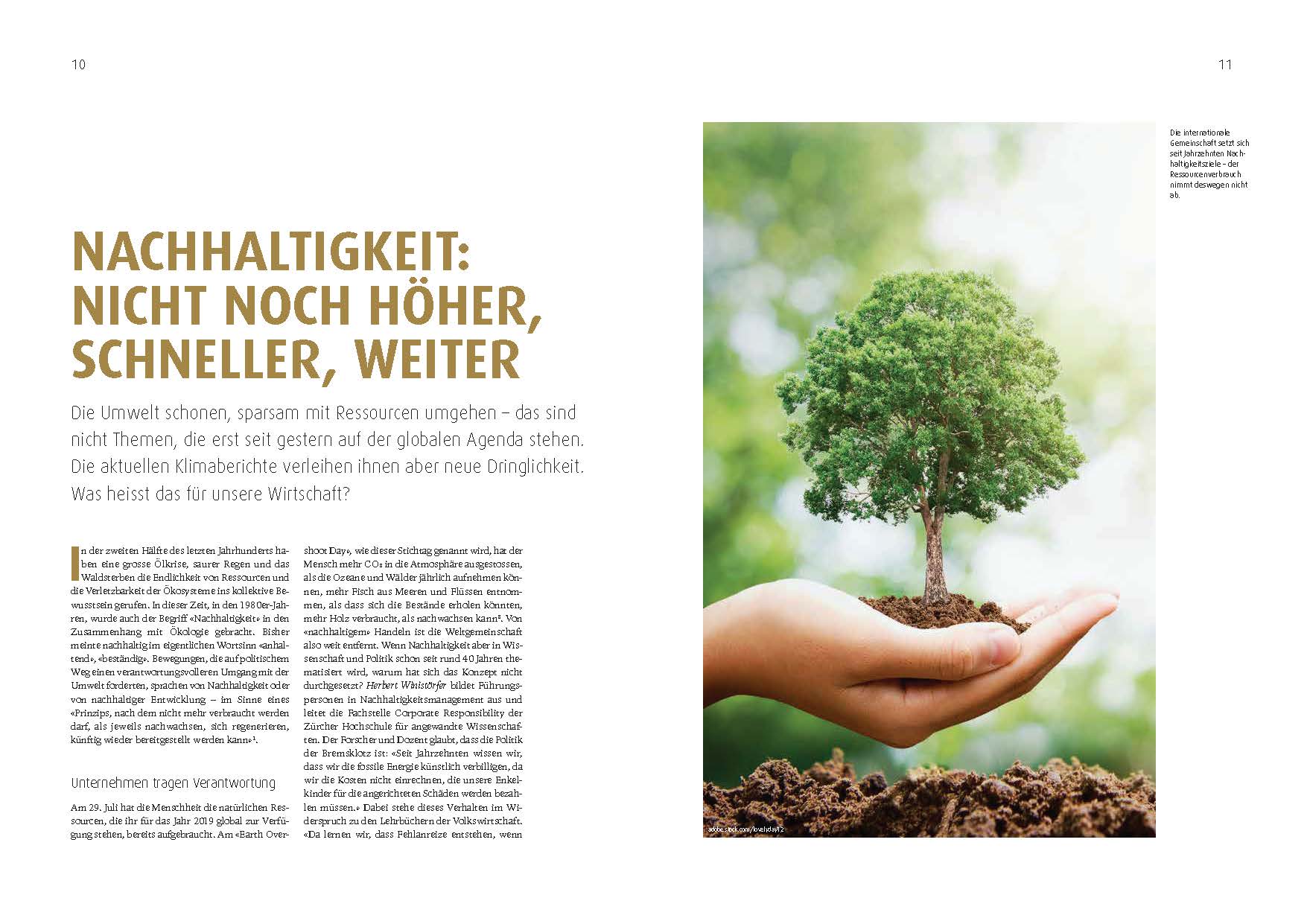 01.10.2019
Sustainability – Not Higher, Faster, Further
In an interview with d-inside, Herbert Winistörfer discusses why our consumption of resources is not decreasing even though the international community has been setting sustainability goals for decades and whether it is possible to make a global economy that produces more and more goods and services sustainable.
The full article (PDF 322,2 KB) (in German)
01.10.2019
Outside in, Not Inside out: How Companies' Perspective on Sustainability Is Reversing
For the Sustainable Development Goals (SDGs) to be achieved, companies must change their way of thinking. In the current issue of the SML magazine COMPETENCE Herbert Winistörfer, Dr. Ina-Maria Walthert and Marie-Christin Weber talk about the change from an "inside-out perspective" to an "outside-in perspective" that needs to take place.
The full article (PDF 162,4 KB) (in German)