Institute of Marketing Management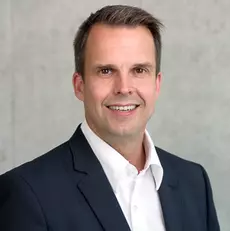 "Communication must take place at eye level and be authentic. Customers want to know whether a company really is what it claims to be."
Brian Rüeger Head, Institute of Marketing Management
The Institute of Marketing Management covers the entire spectrum of modern marketing – through consulting, research and development, degree and continuing education programs. We work together with large corporations, SMEs, and private individuals as well as partner universities in Switzerland and on an international level. Thanks to our well-established network, we are able to offer you a comprehensive source of knowledge, which is being constantly updated.
Our broad range of continuing education programs is designed to convey scientifically based content in a practically oriented manner. We employ outstanding lecturers and rely on a state-of-the-art infrastructure to provide a well-balanced learning experience.
In our practice-oriented research, we work together with corporations and organizations in a number of different ways. These range from student projects and research contracts to publicly sponsored research (Innosuisse).
Is your brand label lagging behind your business dynamics? Would you like to exploit social media in a strategic way? Do you need an independent, third-party opinion about a product idea? Do you want to know what really makes your clients tick? It is these - and questions like these - which our centers address when providing consulting services to well-known clients.