Master in International Business
"Our MSc International Business provides students with everything they need to prepare for an international career in a globalized world."
Prof. Dr. Petra Youngzie Barthelmess, Head of MSc in International Business
The program focuses on business internationalization and intercultural management and leadership. Students gain the competence needed to apply their management knowledge and methodological know-how in the context of practice-oriented research and consulting projects. Graduates are well-prepared for business challenges in interdisciplinary and intercultural environments. An intensive full-time program in English.
The MSc International Business will go ahead as planned at the end of August 2020.
In the light of the current corona crisis and the various uncertainties regarding travel restriction, we are starting the MSc International Business in an online-format. This concerns the Orientation Days and the Business Bootcamp. For the rest of the fall semester we are planning a combination of online and on-campus settings. The classes will take place according to the advertised timetable and under the protective measures in force at that time.
At a Glance
Title: Master of Science (MSc) in International Business
Start of New Program: Late August
Registration deadline: 15 May 2021 - Enrollment
Workload: 90 ECTS credits (corresponding to approx. 2,700 hours of study)
Duration: 3 semesters: 2 semesters of intensive full-time study plus Master's thesis
Location: Winterthur, Zurich area
Language of instruction: English
Semester Fee: CHF 720.- semester fee, including flat rate exam fee; CHF 500 additional semester fee payable by students legally domiciled outside Switzerland; registration fee and enrollment fee: CHF 100 (fees are subject to change)
Double Degree: The program offers the option to complete a double degree with one of our selected partner universities. For a double degree, students continue their studies at another university after having completed the program at the SML.
Accreditation: AACSB
"What is particularly exciting about this program is the close cooperation with international companies, enabling the students to conduct academic research and actively participate in problem solving and strategy implementation."
Dr. Albena Björck, Senior Lecturer, MSc in International Business
A Master's degree from one of Switzerland's top business schools

Unique content comprising both management knowledge and intercultural training

Curriculum geared towards the needs of globalized enterprises

Graduates are ideal candidates for junior executive and specialist positions in international companies

Internationally diverse student body: connects to Swiss and international Bachelor's degrees

Practice-oriented teaching and learning approach with live cases and "skill integrators"

Optional double degree to enable students to set their own priorities and build on their international experience

Efficient full-time program
"This new Master's program is strongly oriented towards the 'real life' of international business and equips students with all the necessary management tools for a successful career."
Satchin Bansal, Senior Director Business Development, Zimmer Biomet
Target Audience
This degree program is aimed at graduates of a Swiss or international Bachelor's program in business interested in completing a Master's program in order to prepare for managerial responsibilities in an international environment. In particular, this MSc program is suitable for individuals wishing to study full-time and who are interested in a high level of practical applicability.
Bachelor's degree in Business Administration or similar discipline with a high proportion of general management subjects. Individual assessment of cognitive competencies and motivation. English language skills:
BEC Higher/Cambridge Advanced or Proficiency certificate at C1 Level

IELTS certificate at C1/Advanced Level (min. 7.0)

TOEFL certificate at C1/Advanced Level (min. 95 points)
"The competency profiles acquired in an international Master's program are of great value to our national, rapidly expanding company."
Patrick Ryser, CFO, ROTH Group
A double degree consists of two degrees awarded by two different universities. They allow students the opportunity to specialize and go in depth into a particular field of study, or to follow a new subject. International double degrees, where qualifications are gained from more than one country, provide a unique opportunity for students to achieve a competitive advantage in a global business market.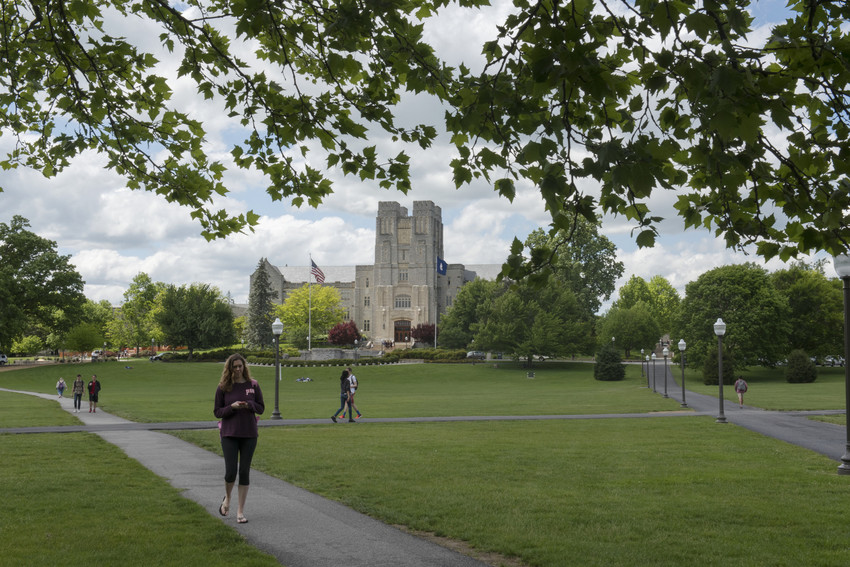 This might also interest you
Program-Specific Counselling
We will be happy to evaluate your suitability for admission and answer any questions you may have about our degree programs.
MSc Information Event
Attend one of our MSc information events. We are looking forward to meeting you.
Enrollment MSc Program
Register for our Master's degree program.
Program-Specific Counselling
We will be happy to evaluate your suitability for admission and answer any questions you may have about our degree programs.
Attend one of our MSc information events. We are looking forward to meeting you.
Register for our Master's degree program.