ZHAW International Business Podium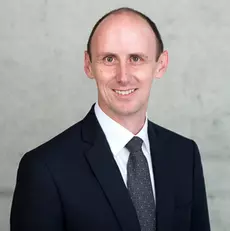 "Rarely has the international political environment been more dynamic or challenging for companies: Trade wars, the Greta movement, competition from state-owned corporations, and many other issues, influence the success of businesses. We will discuss these topics with the experts - join us."
Prof. Dr. Florian Keller, Head Center for Global Competitiveness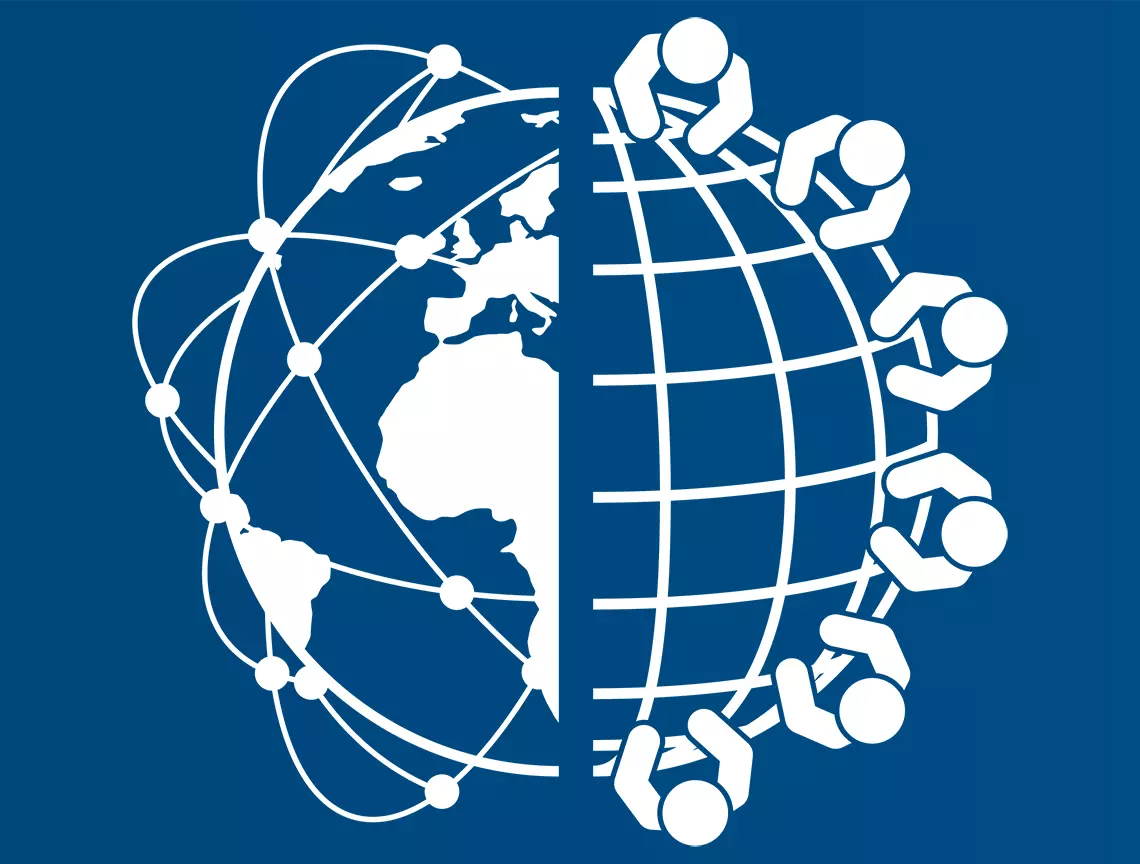 The ZHAW International Business Podium is a series of events organized by the International Management Institute of the ZHAW School of Management and Law (ZHAW SML). It focuses on political and economic developments, and discusses current topics with experts and academics.
These events are primarily aimed at our students, but are also open to the general public.
In honor of our senior lecturer, Khaldoun Dia-Eddine: Why has the Middle East become a global mediation hotspot?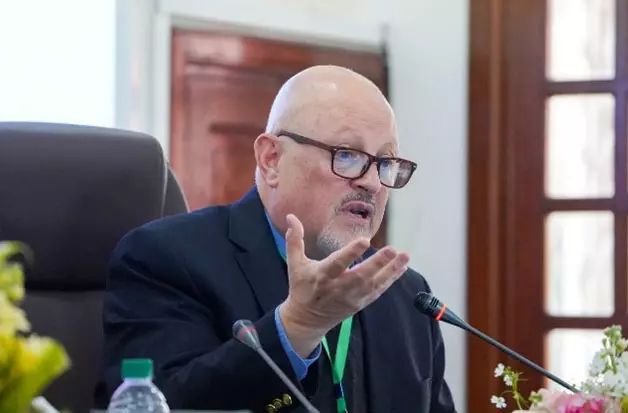 05. October 2023
In recent decades, the Middle East has increasingly engaged in mediation activities related to international conflicts in a variety of ways. The results have been interesting and diverse, and they can sometimes rival those of traditional global mediators.
This observation is discussed by Khaldoun Dia-Eddine, who continues to enrich the work of the ZHAW Center for Global Competitiveness with a reduced workload after his official retirement on August 1, with exciting guests at the ZHAW International Business Podium in honor of his many years of work. Together they raise questions and find sometimes surprising answers: Is the region consciously developing its diplomacy and mediation capacities? How can their cultural backgrounds be assessed? And what impact do these developments have on traditional mediation centers like Switzerland?
How is Digital Diplomacy Shaping the War in Ukraine?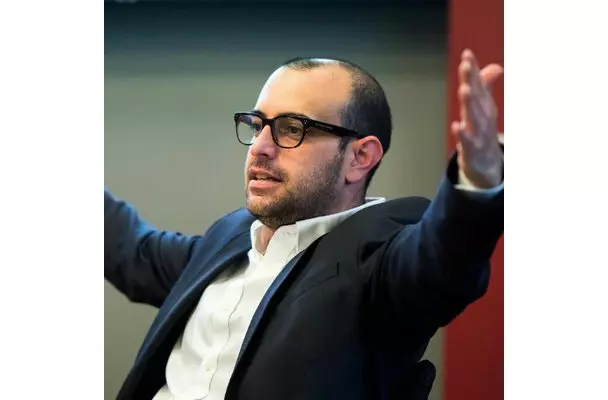 16 June 2022
Digital Diplomacy Scholar Dr. Ilan Manor will visit Winterthur to present his analysis of how Ukraine is using digital technologies in the war and show how important political changes have taken place at great speed, partly due to the digitalisation of diplomacy.
About the Guest Speaker
Ilan Manor is Assistant Professor at Ben Gurion University, Israel. He obtained his PhD from the University of Oxford with a thesis that explored the manner in which nations portray adversaries on official digital diplomacy channels during times of crises.
Manor is co-editor of the book, Public Diplomacy and the Politics of Uncertainty (2021) and author of The Digitalization of Public Diplomacy (2019), both published by Palgrave Macmillan. In a recent publication by International Affairs, Manor argues that "diplomacy is about to enter a new phase, which we call hybrid diplomacy, in which physical and virtual engagements are expected to integrate, complement and empower each other."
More information: https://digdipblog.com/
This event will also be an opportunity to get to know the program of the newly created DAS in Applied Diplomacy (30 ECTS) and the new graduates of the 6th edition of the CAS Foreign Affairs & Applied Diplomacy.
Topical Round Table: Russian Invasion of Ukraine - War in Europe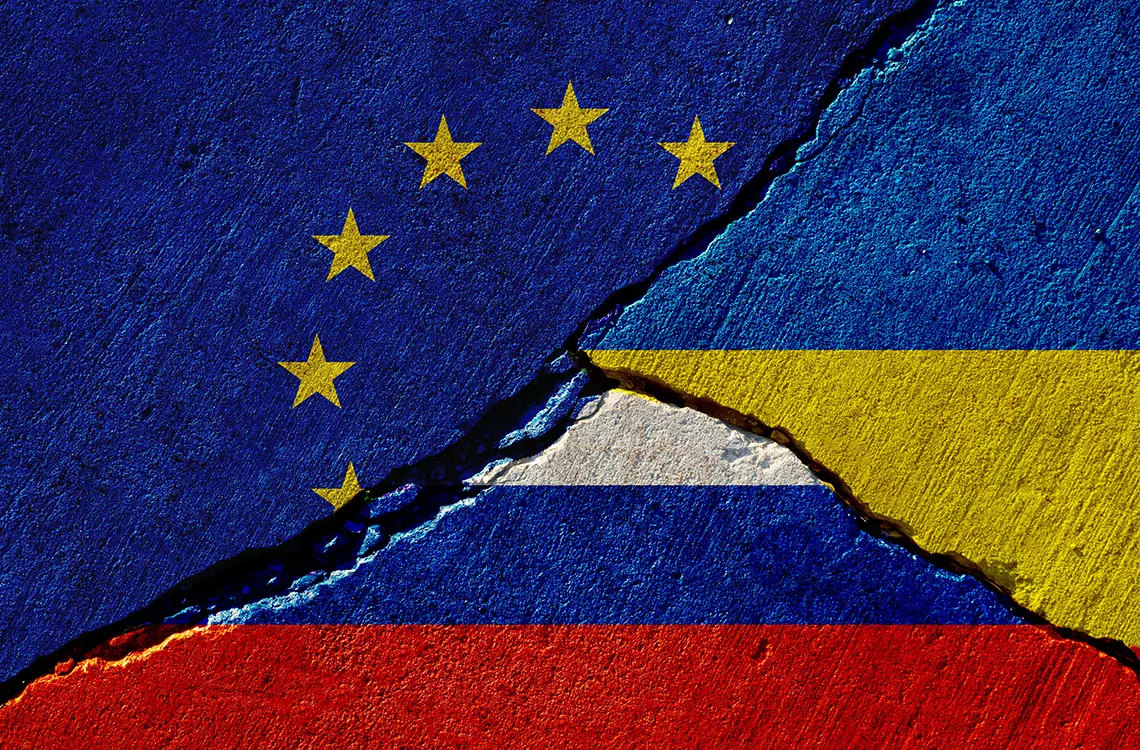 Norway's Experience With the European Economic Area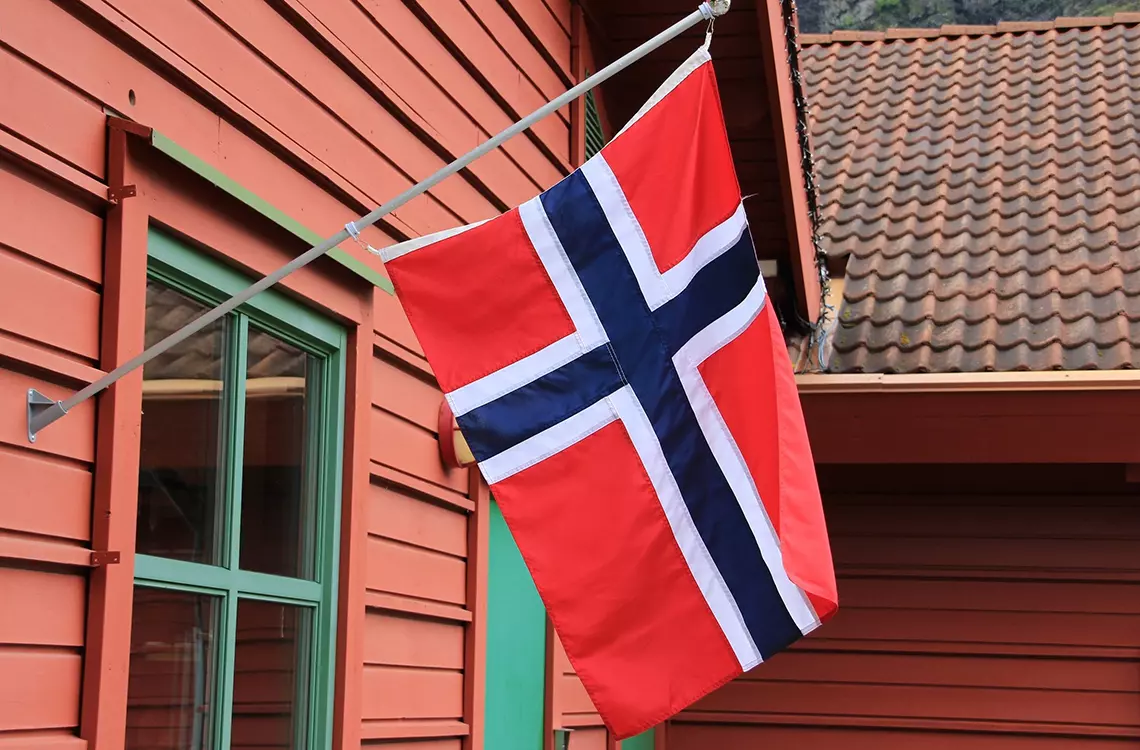 6 December 2021
Guest Speaker: H.E. Erik Førner, Norwegian Ambassador to Switzerland
On 6 December 1992, 50.3% of the Swiss population voted against an agreement reached by the Swiss Federal Council to join the European Economic Area (EEA). Instead, Switzerland realigned its European policy and successfully developed two packages of bilateral agreements with the European Union (EU) that were approved by the population in several popular referenda. Still, since 2008 the EU and Switzerland have been searching for new ways to upgrade their already close economic relationship by implementing a more dynamic approach. So far, all attempts to find a consensus within the Federal Council on such a framework agreement have failed. Consequently, other options for Switzerland's integration into Europe are now back on the table: While joining the EU remains the preference of only a small minority, joining the EEA – which has been quite successful for Iceland, Liechtenstein, and Norway – has significantly more support today than it has had for a long time.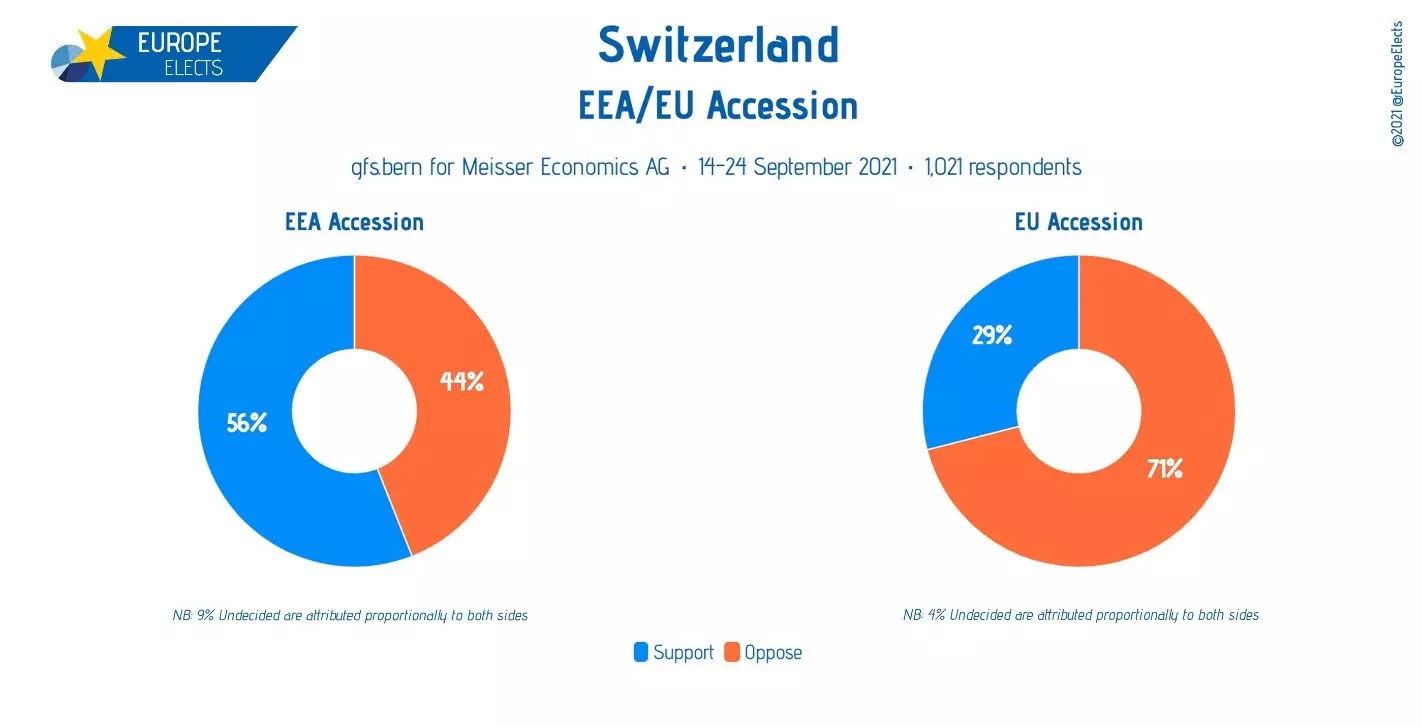 This event will provide an opportunity to hear Ambassador Erik Førner's insights concerning Norway's experiences with the EEA. In his talk, he will touch on the political, economic, and legal implications of EEA membership as well as the reactions of the Norwegian population. His input will no doubt prove useful in debating whether Switzerland's concerns that joining the EEA may undermine its sovereignty are justified.
Poland - Europe's Most Dynamic Economy?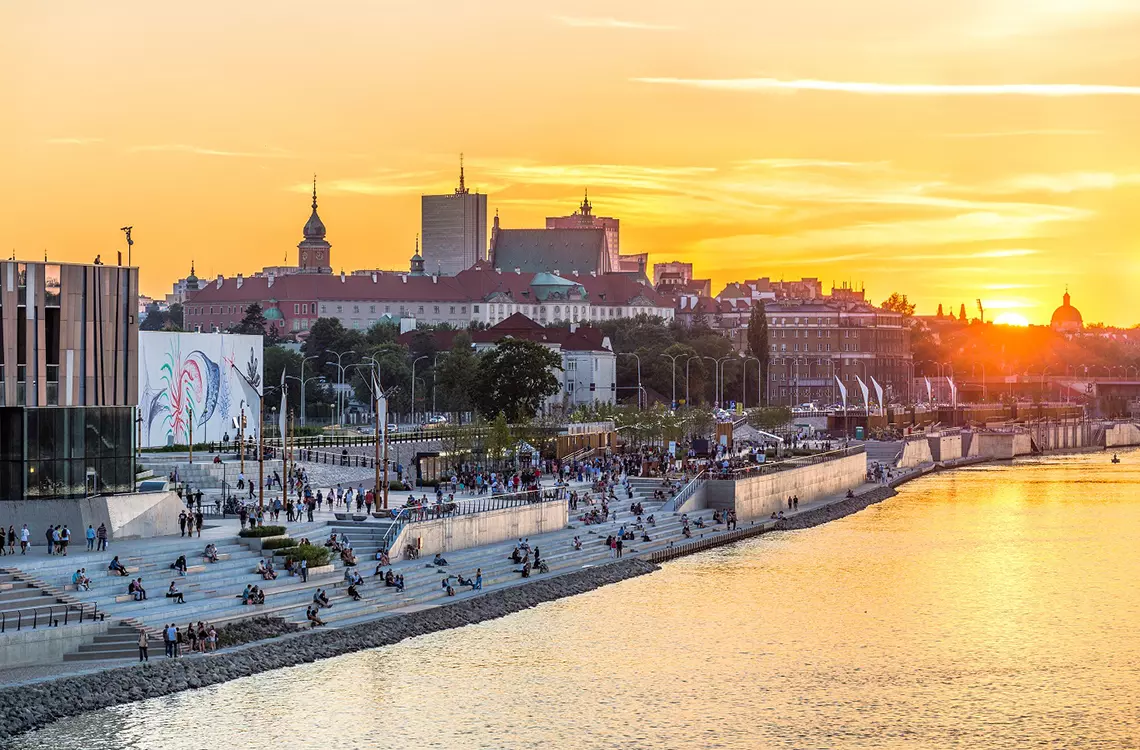 10 Mai 2021
Little is generally known about Poland's history and economy in Switzerland, which may also be why Warsaw is currently not a popular study-abroad destination. This event will help you understand how the EU's fifth largest member state by population has changed after three decades of exceptional economic growth.
In 2021, Switzerland and Poland celebrate 100 years of Switzerland's diplomatic presence in Warsaw. In this online event, the Ambassador of Switzerland to Poland, Jürg Burri, will share his insights on bilateral economic relations, which are significant: Swiss companies have created more than 65,000 jobs in Poland, according to a recent study. In addition, Christopher Hartwell, Head of the International Management Institute at ZHAW, will discuss Poland's transition from a communist state to Europe's region with the strongest economic growth in his talk entitled Poland's Transition Experience.
The ZHAW School of Management and Law has a strong partner in Poland: the Warsaw School of Economics (SGH), where students of the MSc in International Business can benefit from a Double Degree.
Guest Speakers are Jürg Burri (Ambassador of Switzerland to Poland), Prof. Christopher Hartwell (Head of the ZHAW International Management Institute) and Aneta Kocemba-Muchowicz (Managing Director and Head of Warsaw Site of Credit-Suisse in Poland).
Webcast with the new EU Ambassador to Switzerland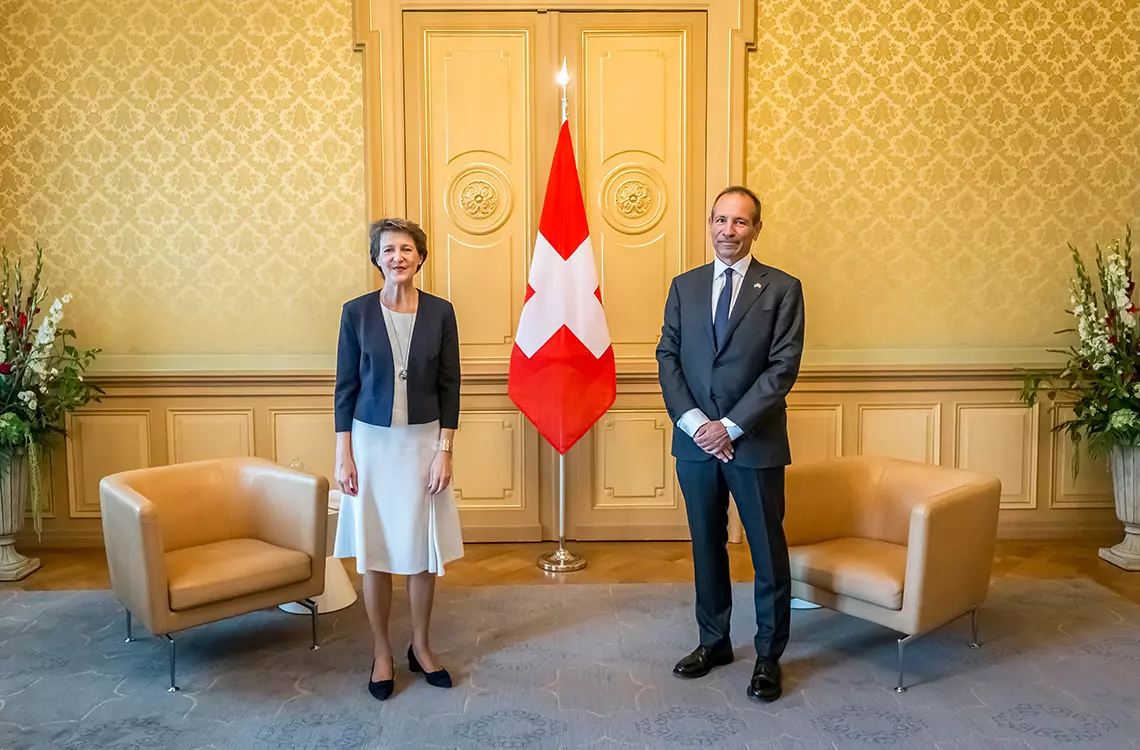 23 November 2020
Current State and Outlook for Swiss-EU Relations
The ZHAW International Management Institute and its unit for Foreign Affairs and Applied Diplomacy are delighted to welcome H.E. Petros Mavromichalis, European Union Ambassador to Switzerland & Liechtenstein for a webcast.
Ambassador Mavromichalis previously served in the European External Action Service as Head of Division of the EU's Open Source Intelligence as well as the EU's Situation Room. Since September 2020 the Greek and Belgium national represents the EU Commission in Berne.
Since the opening of an EU Delegation in Switzerland in 2007, the ZHAW School of Management and Law has established a tradition to always invite the new EU Ambassador for an exchange with students, faculty and friends of the university. This started with Ambassador Michael Reiterer, Ambassador Richard Jones, Ambassador Michael Matthiessen, and now H.E. Petros Mavromichalis.
Language of discussion: English
Analysis of the EU's Response to COVID-19. Successful Crisis Management?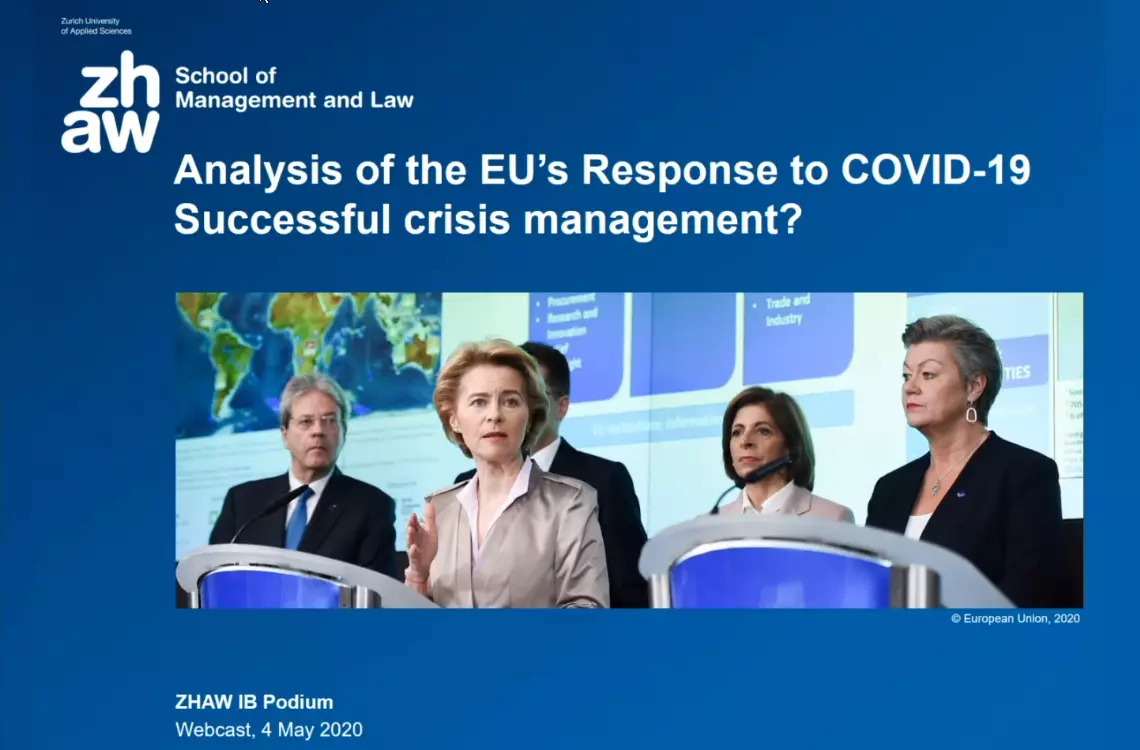 What is the Role of the Visegrád Four in Europe?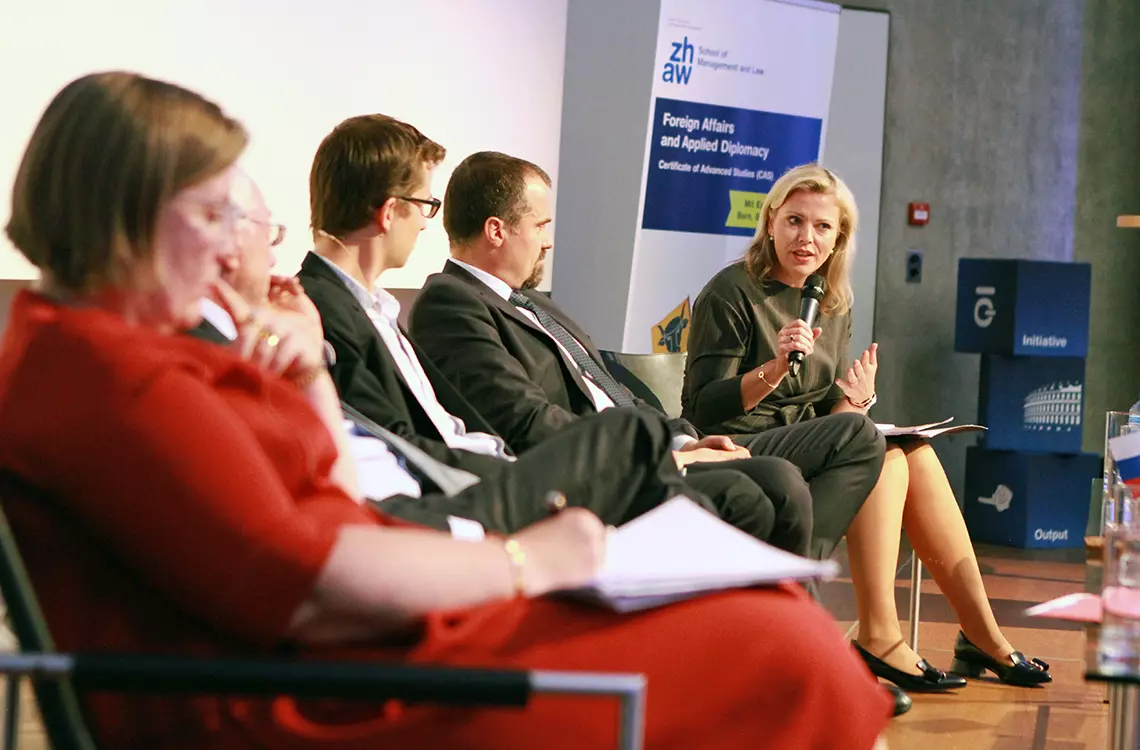 30 September 2019
At the first podium the topic "The Visegrad States - their economic and political role in Europe" was discussed with the four ambassadors and representatives of the Visegrad States.
30 years since the fall of the iron curtain, 20 years of NATO membership and 15 years in the EU. A lot has changed in these years, the former communist countries Poland, Czech Republic, Slovakia and Hungary have turned into free market economies, are important contributors to the security of the continent and are gaining political strength in the European Union – it has been said for example, that Ursula van der Leyen only got to office, thanks to the support of the Visegrad voices.
Time to have a closer look at the four countries:
How is the powerhouse of European economic growth ticking?

What is the alternative vision of Europe by the V4?

Why is there still a West and an East in Europe?
The ZHAW International Management Institute, which is responsible for Foreign Affairs & Applied Diplomacy, is pleased to welcome the diplomats of the four Visegrad states in Winterthur.
The following diplomats will be present: