Zoom In: Nico Tobler
Twenty-seven-year-old student Nico Tobler talks to us about the Bachelor's program in International Management at the ZHAW School of Management and Law, his exchange year in China, and how he combines a day job with his studies.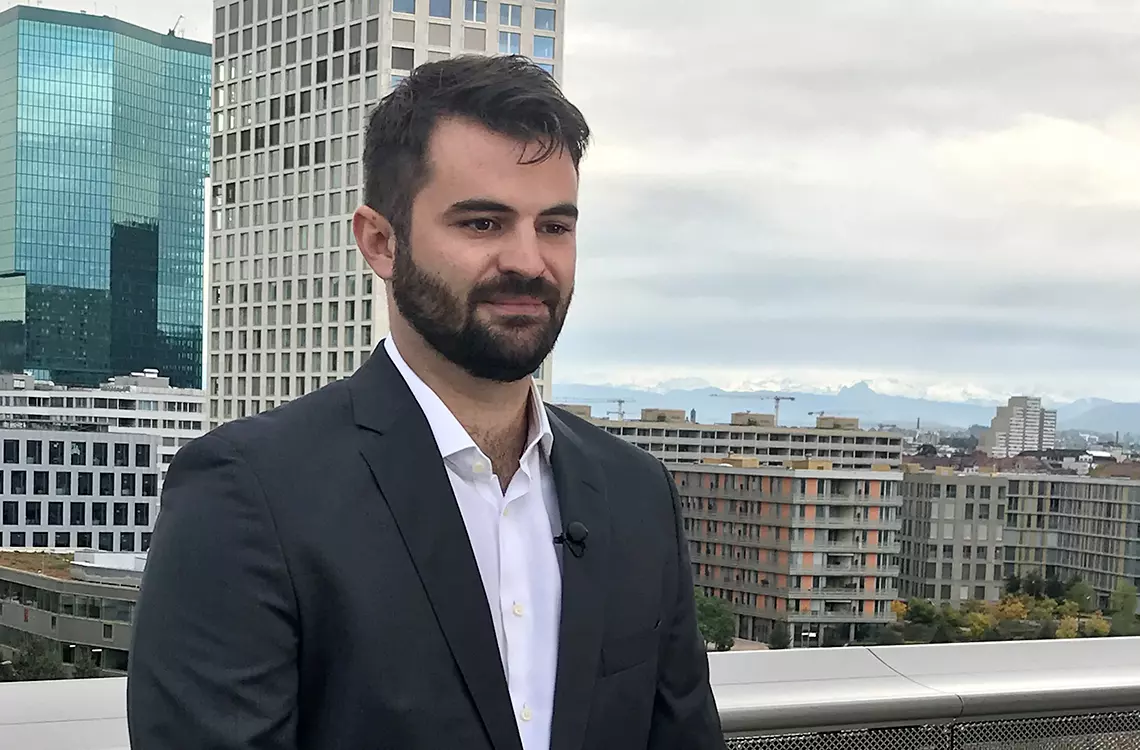 July 2020
You study at the ZHAW School of Management and Law. How did you get the idea to study International Management?
Before this, I was at the University of Zurich, but then I dropped out. I was more interested in a practice-oriented program at a university of applied sciences. That's how I discovered the Bachelor's degree program in International Management.
What education did you complete before you began your studies at ZHAW?
I took the Swiss Federal Matura and then went to university.
You have a day job alongside your academic studies. What are the benefits of this arrangement?
I can earn some money while studying and gain valuable, professional experience. If you are already working in the sector where you would like to stay, the benefits to your career are enormous.
As part of your studies, you carried out a consulting project with fellow students in the International Business module. What did your group have to do?
We were given the challenging task of advising LEDCity - a small startup with just under a dozen employees - on the development of its internationalization strategy.
What were the highlights of the project?
To realize a project with a real company is very motivating. It is also an incentive to ensure that the findings are applied practically and not simply filed away.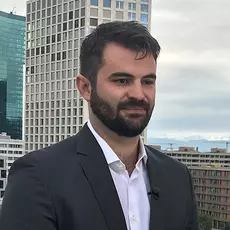 What do you like about your studies in International Management at ZHAW?
I enjoy the international approach and excellent balance between practice-oriented and more academic modules. Cultural differences and how to deal with them are also essential skills and fascinating topics during your studies; the analytical approach isn't neglected either. In addition, the obligatory exchange year is a great opportunity to immerse yourself in a foreign culture and broaden your horizons. I was in Ningbo in China, and I would go there again. I learned Chinese and got to know many international students - it was an exciting year!
Did you already have a keen interest in international topics and contexts before you began the program, or did the interest develop during your studies?
Even before I started at ZHAW, I had a global mindset and outlook. However, until the degree program, I hadn't had the opportunity to travel abroad for any length of time.
After your studies, would you be prepared to go somewhere culturally very foreign to you again?
I have already toyed with the idea of going abroad and working there after my studies. Before I went to China for a year, I was somewhat in awe of the adventure. But after such a positive experience away from home, I'm ready to go almost anywhere. I now realize that living for a whole year in a culture that is different from the one in Switzerland can be life-changing.
Can you recommend this degree program to others?
Yes, and especially to people who would want to study at a technical college and appreciate the more personal atmosphere of a university of applied sciences.
Thank you, Nico!