MBA Executive Leadership Modules
Apply
At a glance
Master of Business Administration ZHAW (90 ECTS)
No reduction will be granted in case of intermittent online instruction.
ZHAW School of Management and Law / Campus St.-Georgen-Platz, 8401 Winterthur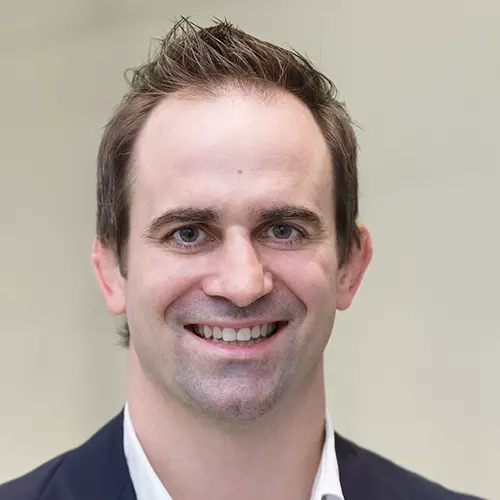 "The MBA provided me with a range of tools, enabling me to successfully and purposefully manage projects in a cross-cultural project environment."
Davis Huber, Team Leader Operations C2C & Global Business Moves DC, Bühler AG
Target audience
The MBA Executive Leadership modules are aimed at:
Individuals who have passed the MAS in Business Administration program,

Managers responsible for the overall direction of a company or division,

Professionals involved in the development, analysis, and optimization of business models and processes, and

Anyone with a leadership role in a staff or support unit.
Objectives
The MBA Executive Leadership modules enable participants to:
prepare for a senior management position,

master complex financial, strategic, and international challenges,

develop the knowledge they acquire further by working on various practical cases and their own business case.
For students with a business degree (MAS BA) from another university, the transfer of credits may be possible.
Content
Strategic and innovative thinking, decision-making, flexibility, empathy, and authentic leadership are important managerial skills. Leaders are neither entirely born with their abilities, nor can they learn them from a textbook. What distinguishes modern leaders in today's complex business world is an amalgamation of what you bring to the table as an individual, the tools and methods we can show you, and the valuable lessons you learn at work or while enrolled in our program. Our MBA program helps executives on their career path.
Core Subjects of the Executive Leadership Modules (30 ECTS credits):
The Executive Leadership modules help you consolidate what you have learned and focus on the topic of "leadership".
Leadership and management (including boot camp, practical management, and ethics)

Strategic leadership (including strategic foresight, stakeholder management, and corporate governance)

Financial leadership (including financial leadership from a top management and a board perspective, steering management, and risk management)

International leadership (including leadership clinic and intercultural communication)

Crisis management (leadership simulation week with a crisis management scenario)
Methodology
The program to become a Master of Business Administration is characterized by methodological diversity. In addition to traditional teaching methods, lectures, presentations, exercises, case studies, and working on practical case studies, great importance is attached to the practical transfer of the knowledge and skills acquired.
More details about the implementation
Classes in the basic modules are usually held on Friday afternoons and Saturday mornings. In the advanced modules, classes are held all day on Friday and Saturday. In addition, there are external seminars and individual extended teaching blocks.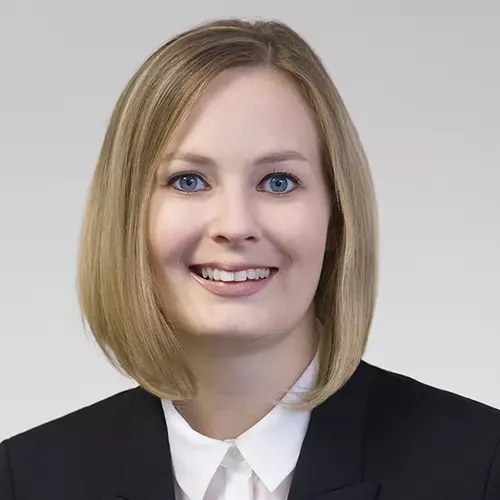 "In this practically oriented and wide-ranging MBA, I developed a diverse skill set which allowed me to take on management duties. It really boosted my career."
Petra Roth, Head Sustainability / Senior Consultant Corporate Development, Thurgauer Kantonalbank
Provider
Department International Business
Admission requirements
To be admitted to the program, applicants must meet the following requirements:
They must have graduated from a university or university of applied sciences and have at least five years of professional experience (no major interruptions and a workload of at least 60% (i.e., four days a week)).

Professionals without a university degree must have at least five years of professional experience (no major interruptions and a workload of at least 60% (4 days a week)) and corresponding continuing education certificates (e.g., from a college of higher education and training (höhere Fachschule) or the examination for the advanced federal diploma of higher education (höhere Fachprüfung mit eidg. Fachausweis/Diplom)).

Leadership experience: at least four years as a line manager. Individuals with as little as two years of management experience may be admitted if they currently hold a line manager position. In exceptional cases, applicants with a project management position may also be accepted.

Minimum age: 26 years
The ultimate decision concerning admission lies with the Head of Program.
Information for applicants
Applications will be considered in the order in which they are received.
Please note:
In addition to the official registration (see link below), we require mandatory proof of your previous and ongoing leadership experience, which can be uploaded via the following link: https://www.zhaw.ch/de/sml/weiterbildung/fuehrungsnachweis-mba
General terms and conditions
Downloads
Links
Brochure