2nd Digital Real Estate Summit hosted by pom+ consulting at the FHNW in Brugg Windisch
Members of the Institute of Facility Management ZHAW represented the Institute with their expert knowledge in BIM and digitization.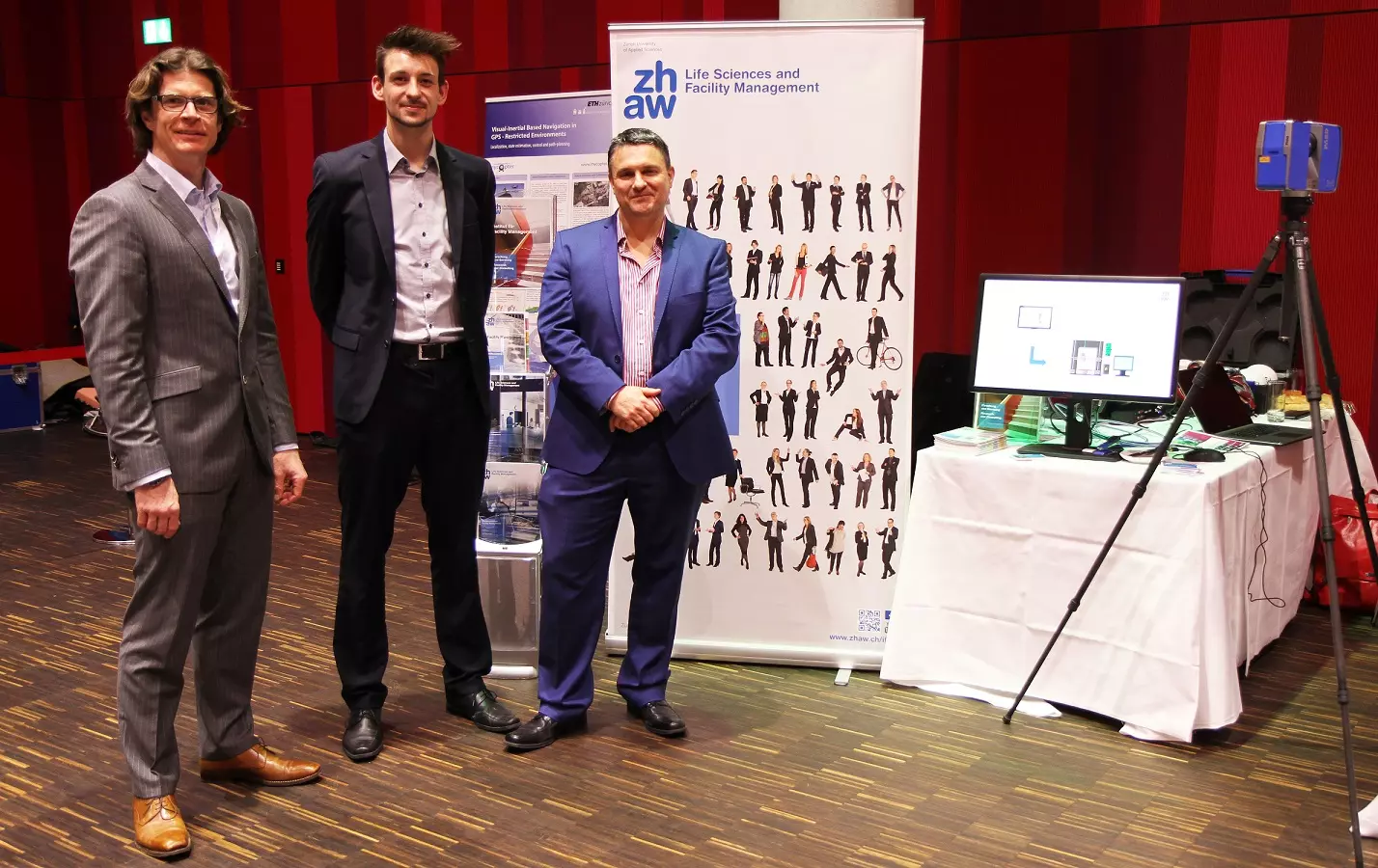 Carsten Druhmann, Simon Ashworth and Martin Wyss from the Institute of Facility Management (ZHAW) recently attended the 2nd Digital Real Estate Summit hosted by pom+ at the FHNW in Brugg Windisch.
The event brought together industry professionals from Real Estate and Facility Management and offered an opportunity for attendees to see how the growing digitization of the industry is opening up new business opportunities. An interesting highlight from the event was the announcement by key Real Estate industry players that their new assets will be built in the future using the BIM methodology.
The team was on hand at the IFM stand to discuss with visitors the institutes work with respect to the impact of digitization trends on FM. Visitors were interested in how our MSc, BSC and MAS "courses are changing to incorporate digital" trends. The team also explained the role of the facility manager in providing consultancy advice to firms at the start of the BIM process who are considering a BIM project and want help in setting up their BIM strategy to ensure they get the right information they need at handover of the project.
Also on display were the results of laser surveys and BIM models produced by the institute and its students as well as a 3D printed model of the IFM building which was printed from the BIM model and can be broken down into individual floors of the building. The use of such software and tools allows our FM students to see how the facility manager can impact on the whole life of a building from project inception all the way through to operation.