News and Events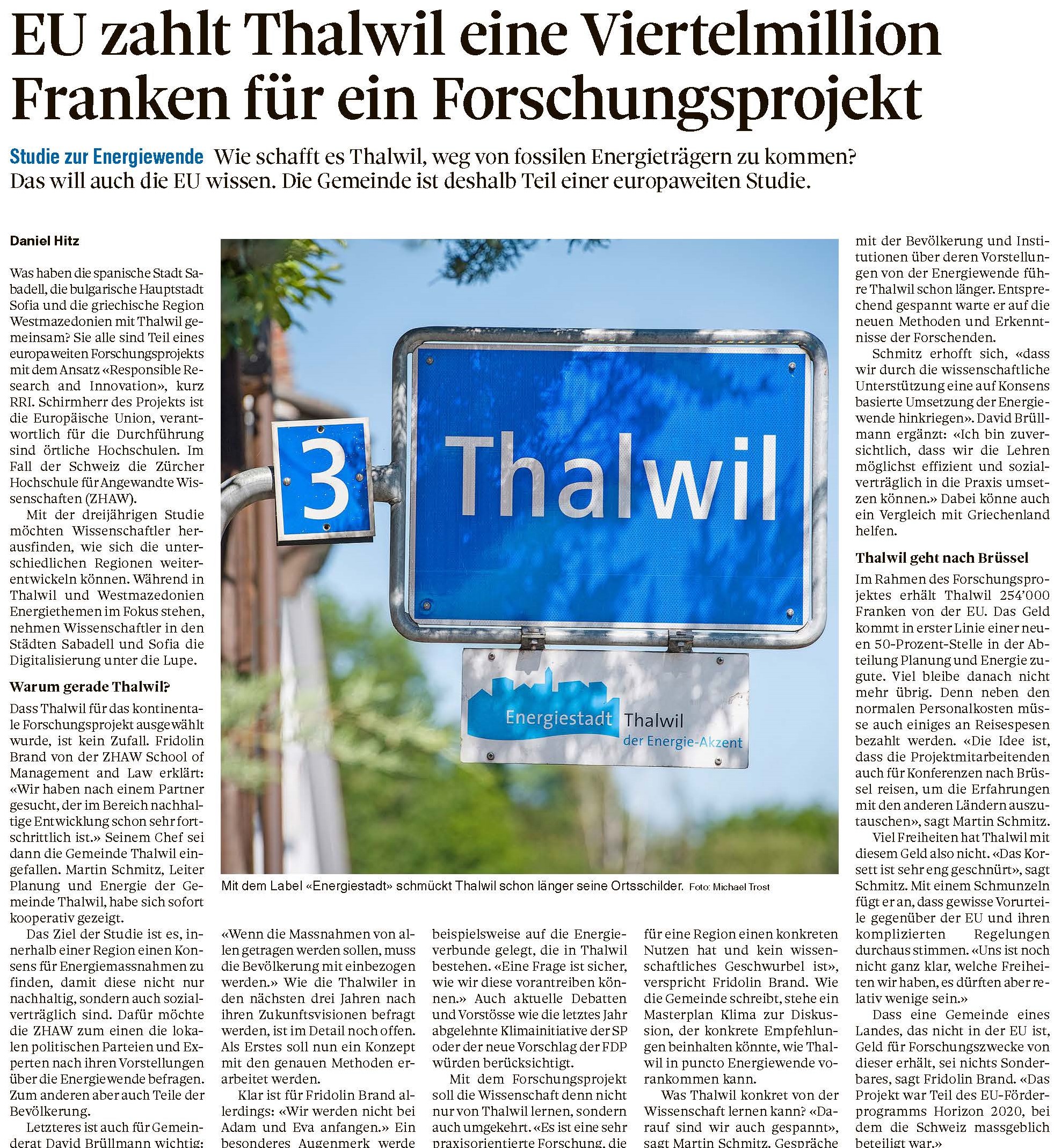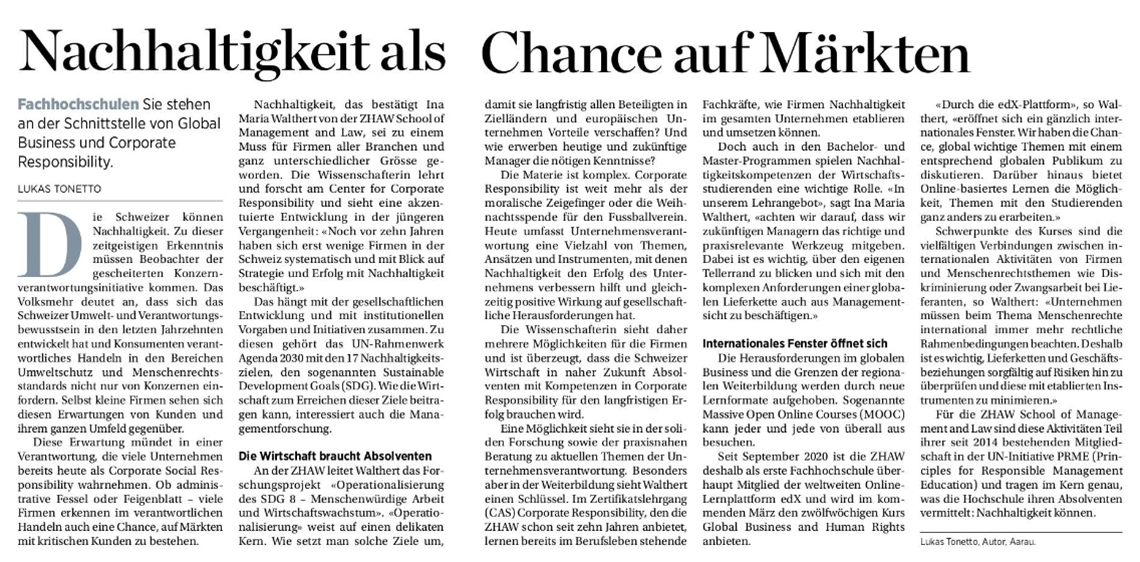 10.12.2020
Sustainability as an Opportunity in Markets
Universities of applied sciences are at the interface between global business and corporate responsibility. Sustainability, confirmed by Dr. Ina-Maria Walthert, is a must for companies of all industries and sizes.
Read the entire article (PDF 495,1 KB) (in German)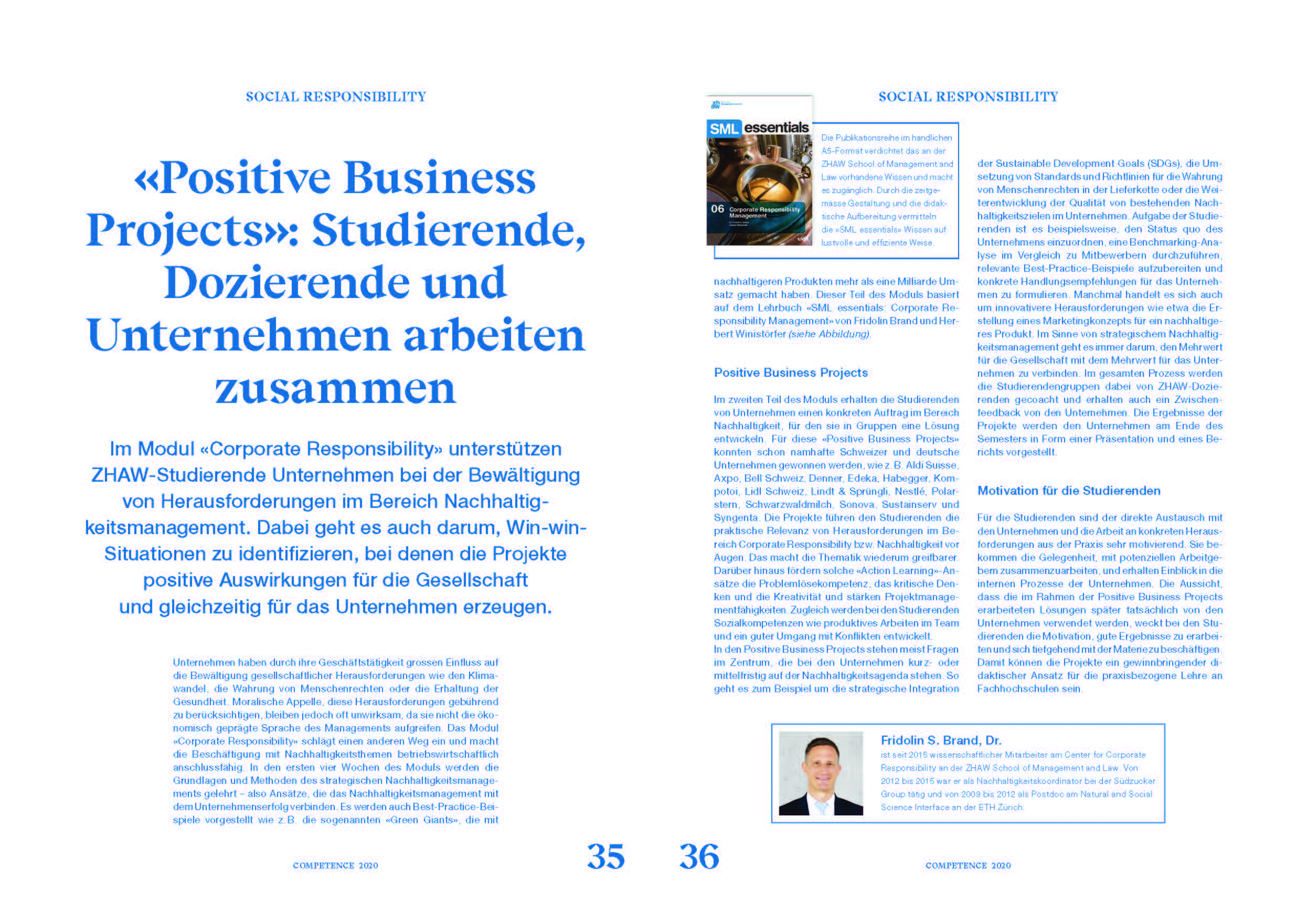 01.10.2020
"Positive Business Projects": Collaboration of Students, Lecturers, and Companies
As part of the "Corporate Responsibility" module, students get to work with partner companies on project tasks in the field of sustainability management for one semester. Dr. Fridolin Brand talked to the SML magazine COMPETENCE.
Read the entire article (PDF 96,6 KB) (in German)