Orientation Events: Bachelor's Degree Programs
Give your career a flying start! Our Bachelor's degree programs will prepare you for challenging specialist and managerial positions in business and administration.
Please note: The information event will be held in German. The part about the BSc in International Management will however be presented in English.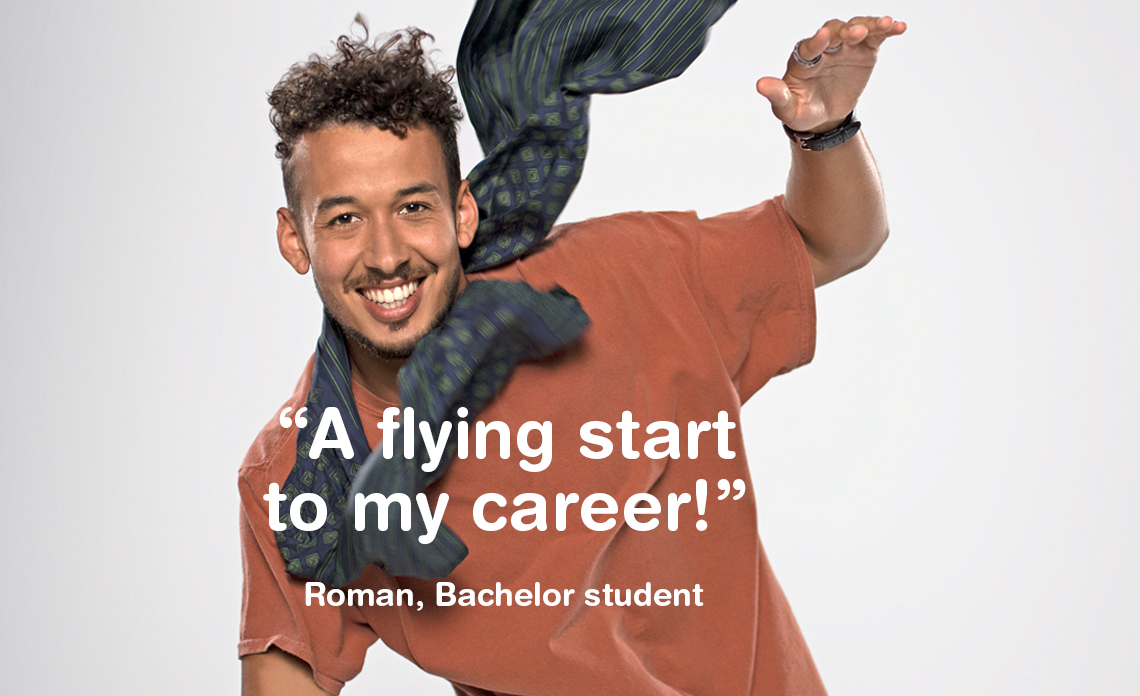 To find out more about all our degree programs and specializations, attend one of our information events. You will learn about our full-time and part-time options, the FLEX format, the preparation courses and international exchange programs available, as well as other interesting facts about studying at ZHAW. Following the presentation, the heads of our degree programs will be happy to answer individual questions. Some of our students will also be present to tell you what it is like to study at the ZHAW School of Management and Law.
Venue
ZHAW, SW Building (Volkart Building)
Sankt-Georgen-Platz 2
8401 Winterthur, Switzerland
Covid-19 Certificate: The information events for Bachelor's degree programs are held on-site in Winterthur in compliance with the protective measures adopted by ZHAW and current federal and cantonal directives. Admission is only permitted on production of a valid Covid-19 Certificate (vaccinated, tested, or recovered) and accompanying ID.
If you do not wish to attend in person, presentations by heads of program will be streamed live on our website.
For more information concerning the Covid-19 Certificate, please visit our website. All information and measures are subject to change without notice.