ZHAW Introduces an Interdisciplinary Program Aimed at Sustainable Transformation – Its New MSc in Circular Economy Management
Driven by climate change issues, companies are rethinking their strategies and adapting their business models. The concept of a circular economy offers solutions aimed at conserving valuable resources so economic activity can be separated from the consumption of finite resources.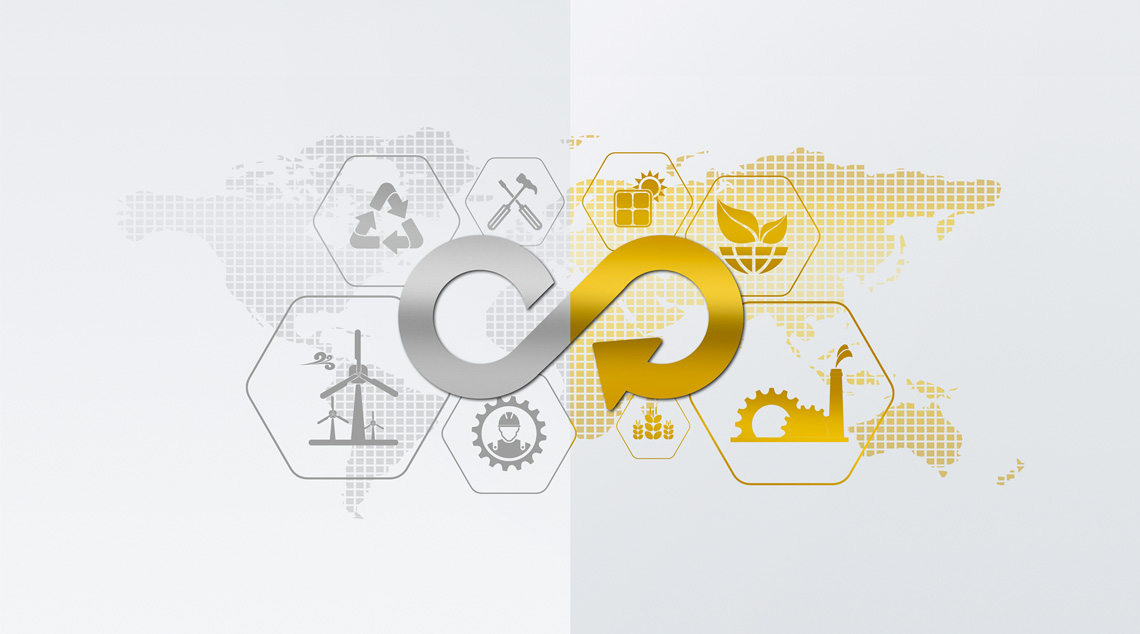 In this context, society faces the complex challenge of finding the right balance between economic, technological, social, and environmental sustainability. The Master of Science (MSc) in Circular Economy Management, to be launched at ZHAW in September 2023, aims to do just that: As future experts, its graduates will be equipped with the necessary skills to contribute actively to a more sustainable, circular future. This new Master's program is inter- and transdisciplinary in nature and takes a practice-oriented approach. Students acquire a broad understanding and useful implementation skills in all dimensions of the circular economy. Working with business partners, they will gain an in-depth knowledge of the most important concepts, methods, and instruments and further extend their expertise through application-oriented projects, case studies, and guest lectures.
At ZHAW, three schools (i.e., the School of Life Sciences and Facility Management, the School of Engineering, and the School of Management and Law) joined forces to design the new degree program. Business leaders interviewed during the program's development phase emphasized the need for a practically oriented Master's degree program and expressed their interest in hiring circular economy experts.
Factors that were decisive for the development of the program included, in particular:
the need for more careful use of raw materials to reduce CO² emissions;

the ever-changing consumption behavior of consumers;

the growing commitment of young people in Switzerland to environmental and climate protection;

the rapid progress of European legislation and the international environment, and the opportunities associated with these changes; and, finally,

the development from traditional sales models to service-oriented business models.
The interdisciplinary MSc in Circular Economy Management program is considered one of the first in Switzerland. It is primarily aimed at graduates with a Bachelor's degree in technology, business, or the natural sciences. The language of instruction in this Master's program is English. This makes it attractive not only to students in Switzerland but also to international students seeking to study in Switzerland.
"We have a mandate to educate our students – the leaders of the future – and ensure that they can support companies in the transition from a linear to a sustainable circular economy."
Prof. Dr. Christian Vögtlin, Head of Program