Two-Week Study Trip to India for BIT Students
21 students from our Bachelor's degree program Business Information Technology are currently traveling around India.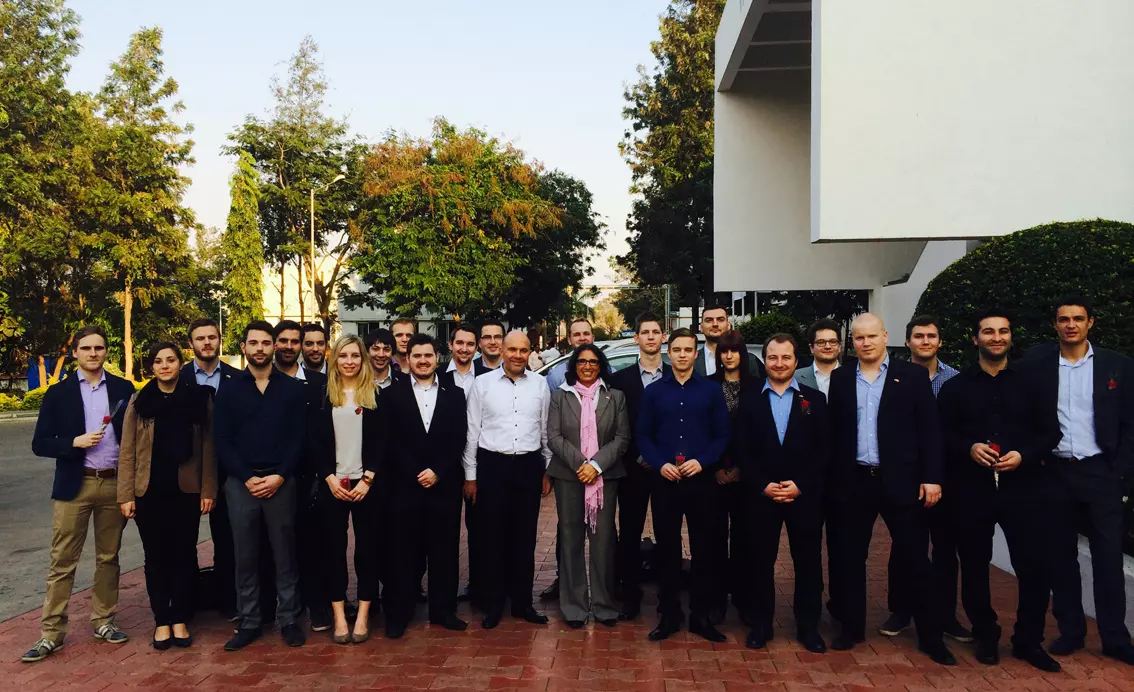 The subcontinent is the hotspot for IT outsourcing. But not only that: Thanks to its growing experience in this field and its large and skilled workforce, India is becoming more and more important in IT development and programming.
Our students are visiting companies and organizations in the booming IT hubs Mumbai, Pune, Bangalore, and Delhi. By meeting local business people, they are learning more about the Indian IT industry first hand. They are finding out about local working conditions for IT specialists and are developing a good understanding of the global IT and BPO industry (Business Process Outsourcing). During their trip, the students will also visit important sights and enjoy the rich and colorful culture of this fascinating country. You can follow the students' journey on our international blog: blog.zhaw.ch/sml-international/