Zoom In: Silvan Leibacher
Silvan Leibacher studied economics for his Bachelor's degree with a Major in International Management at ZHAW and afterward founded a successful company.
June 2023
Silvan Leibacher was a student at the ZHAW School of Management and Law (SML) between 2010 and 2013. One year later, he went into business for himself and founded "Leibacher Biber" with his siblings. Three years ago, "EggField" became their second company. We spoke to the committed young entrepreneur as part of our Zoom In interview series.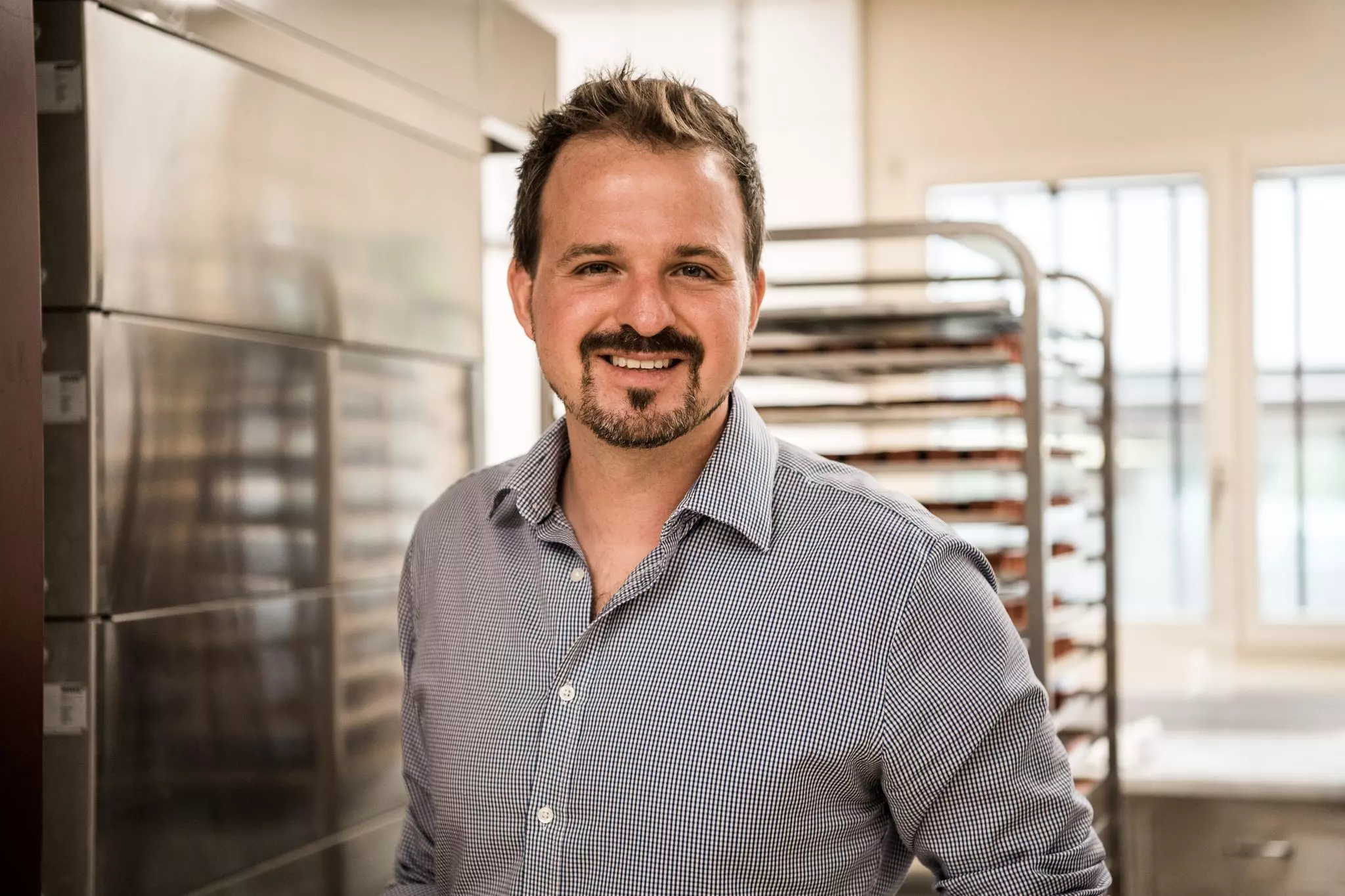 Three siblings deciding to open a manufacturing company together – that sounds like hard work.
Yes, it was a lot of work and still is. But it's been fun, and we've learned quite a bit. In retrospect, most of our story has been relatively linear, as if each step automatically followed the next. Often, however, the reality is different. We never sat down together and said, "Hey, let's go into business!" But my brother Claudio, a passionate amateur baker outside work, had been looking for a museum post after his history degree. While job-hunting, he had plenty of time to bake and came across a collection of wooden forms used to make Biber – a traditional Swiss delicacy. He read up about it and arranged an internship with a baker friend. At some point, he realized that his Bibers were turning out to be more successful than his post-graduate job applications. I wanted to take him by the arm and help him sell this popular product. It was fascinating for me to apply what I had learned at the SML directly. Our sister Petra helped us repeatedly, and a little later, she joined the business. She has supported us in administration, sales, and marketing. We didn't know how much lay ahead of us at the time, so we "just went for it."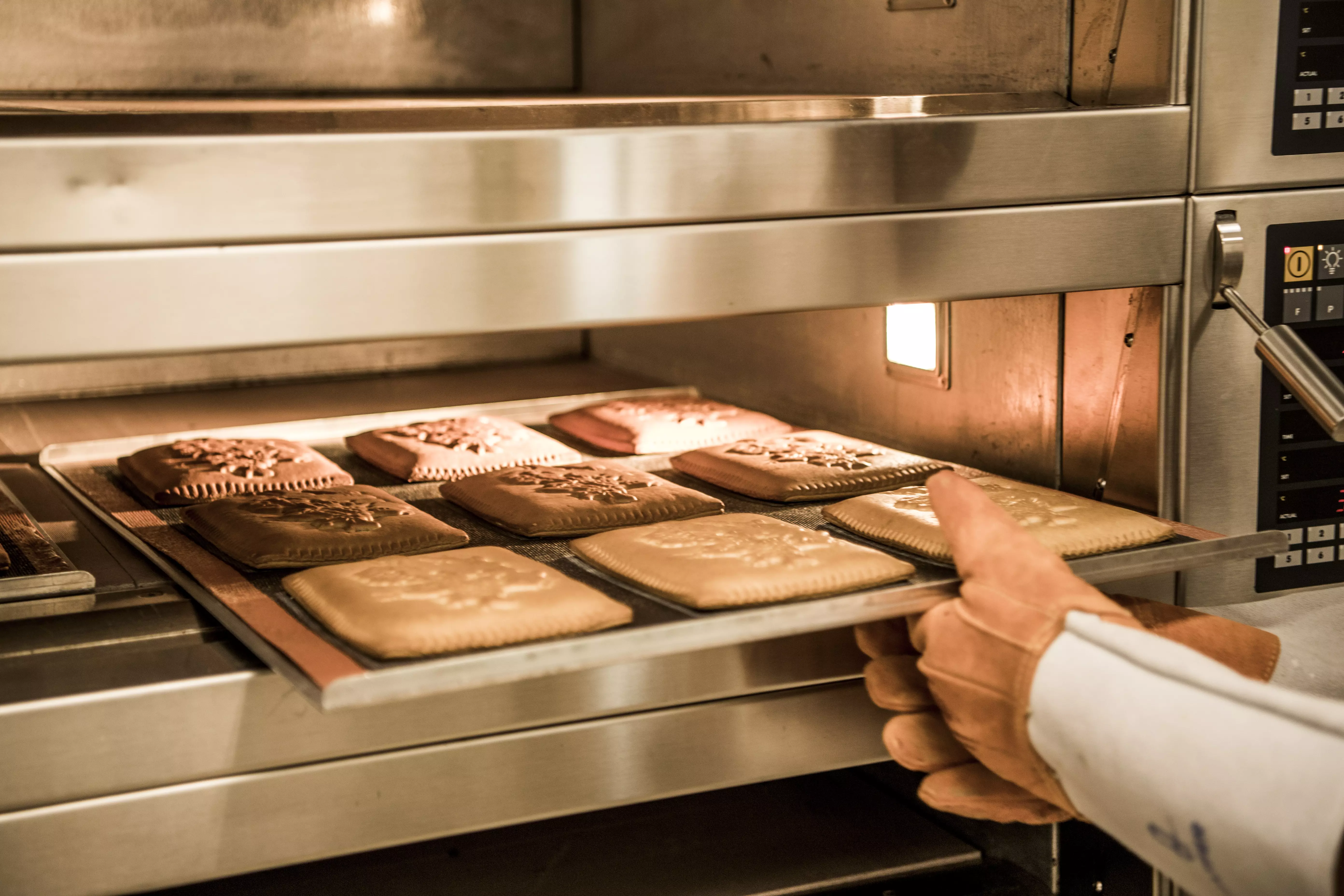 What challenges did you face as a company and family members?
There are always challenges. Certainly, we were not deterred from trying new things, as in our experience, that is often the key to success. For example, we used high-quality raw ingredients from the outset, such as forest honey from Zurich Oberland and organic spelt flour from Zurich Unterland. As a result, our Bibers are more expensive because we have to cover our costs. We are also the only Biber bakery to make our own wooden forms, and that's risky too. But we believed we would find customers who appreciated this quality and attention to detail, and we were proved right. Another example is our vegan Biber. As early as 2013, we began converting our range to plant-based products. This was very unusual at the time since the general consensus was that milk, butter, and eggs were vital ingredients for many recipes. But little by little and with a lot of tinkering, we were able to replace one animal-based raw ingredient after another. Last to go was the egg, replaced with a product we now sell under the brand name "EggField." This helps us achieve a smaller environmental footprint with our products than with animal-based ingredients. In addition, we owe this early success to an established customer base already familiar with our products, even before a market-wide investment in purely plant-based products. The only non-vegan Biber still in our range is the one made with honey.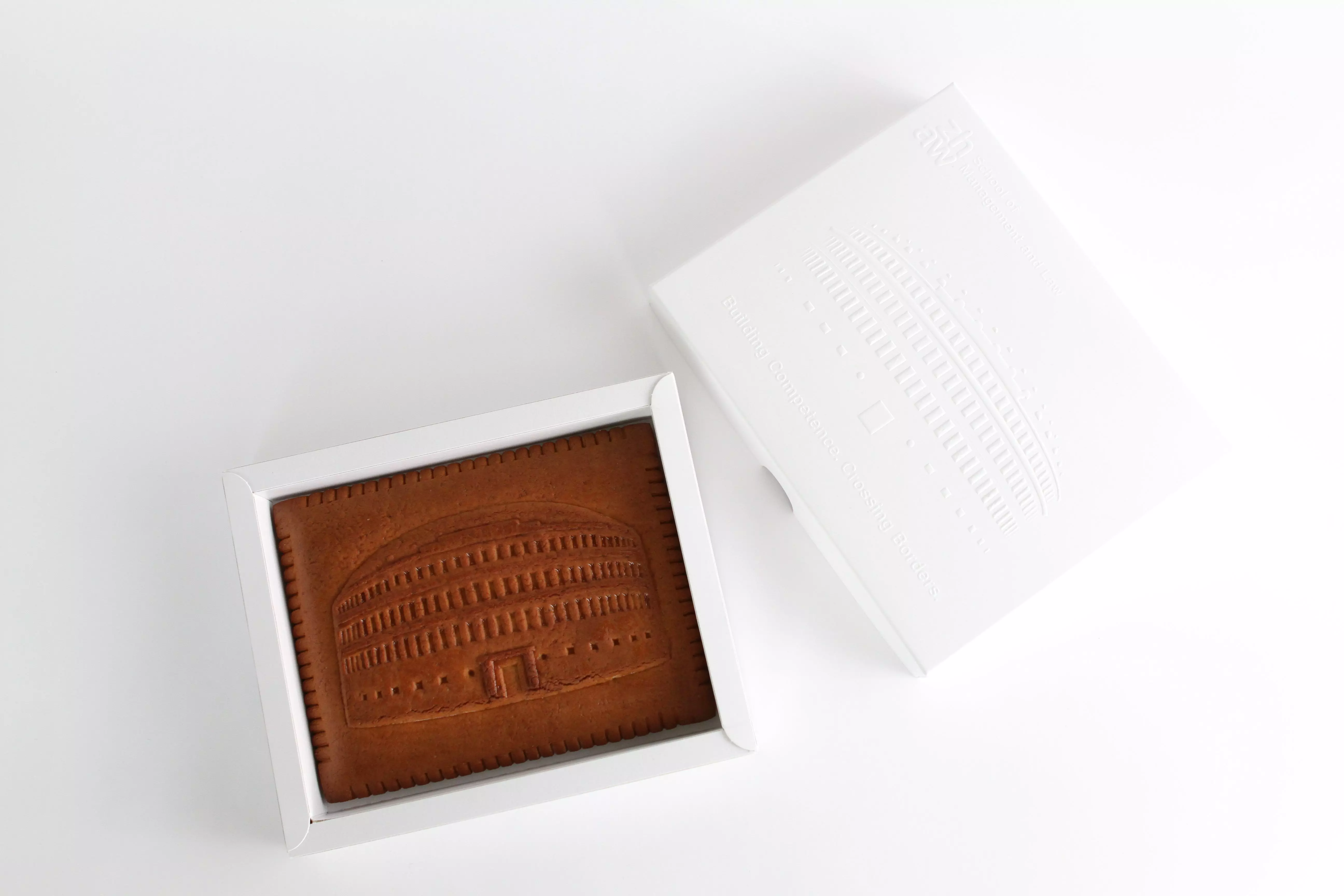 How did your SML studies help you build up the company?
The degree program gave me the skills and ability to implement what I had learned directly. Accounting and finance are good examples, but I could revisit subjects helpful for Leibacher Biber in practice in my term papers. That's why I wrote my Bachelor's thesis on "Success Factors for Young Food Companies." Besides this, I had great lecturers. One of my "operations" professors helped us choose different sizes of Biber, so we needed fewer production stages. Another – our marketing lecturer – arranged that one afternoon the director of Zurich Tourism, Martin Sturzenegger, visited the bakery (which was still in the basement of our parents' house at the time), and we could show him what we do. The SML has been a customer from the outset and supports us by ordering Bibers as Christmas presents. We are extremely grateful to their marketing team (including Judith-Rahel Seitz, Dorit Hirsch, Christina Baur, and many others) for their commitment. ZHAW is still very significant to us and a VIP customer.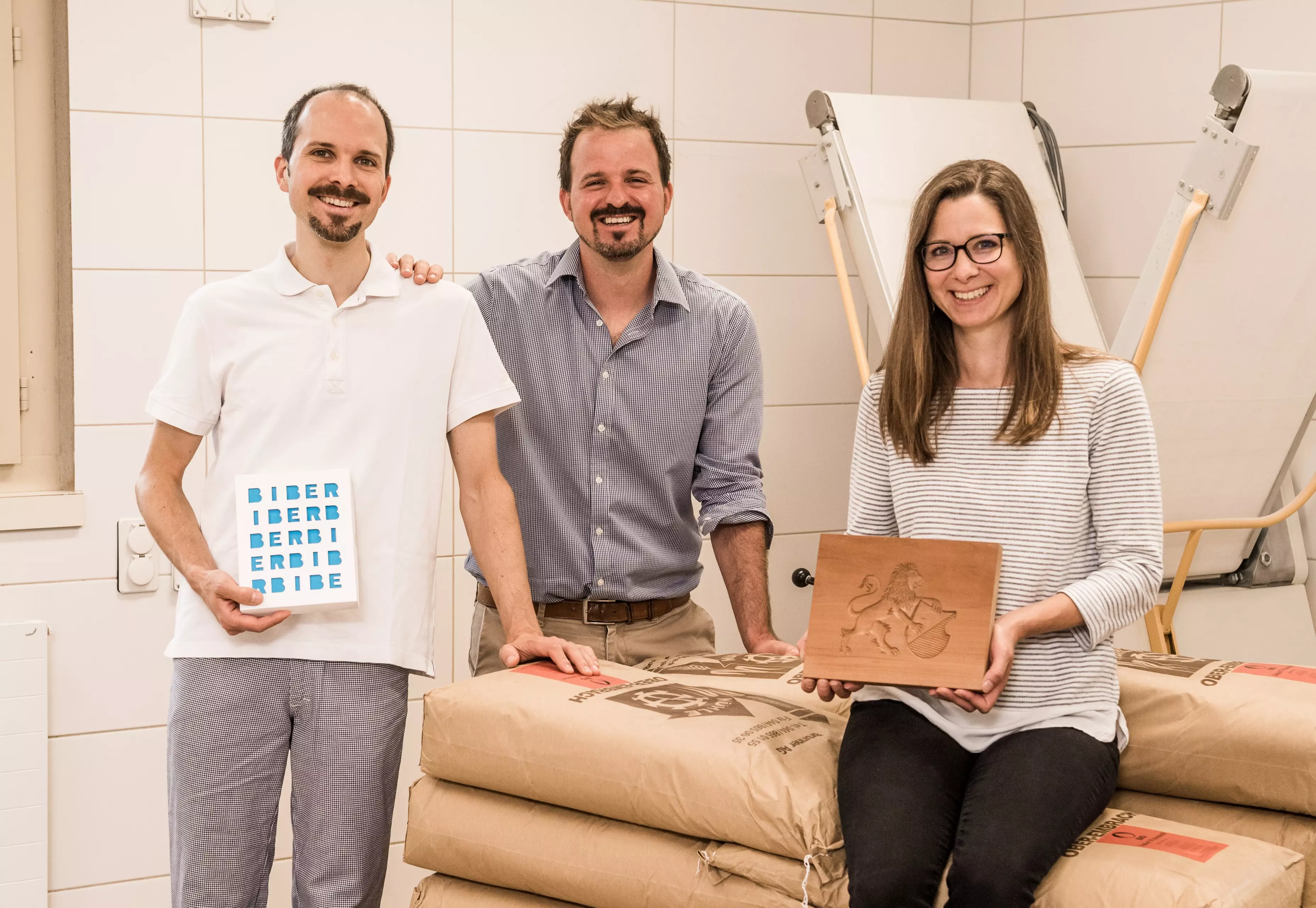 Your Bibers are now available in stores all over Switzerland. Are you conscious of your success?
What a great question – I've never been asked that before. The truth is we often tend to look ahead to the next step and then the one after that. In the process, you forget the milestones already behind you. Over the years, however, we have become better at this and learned the importance of celebrating success. If you can do this with your own flesh and blood, so much the better. For something to succeed, different things must always come together, and our parents have always supported our vision. We also have a great team with many long-term employees to whom we owe a lot. But the most important thing, of course, is the customers who buy our products and support us that way.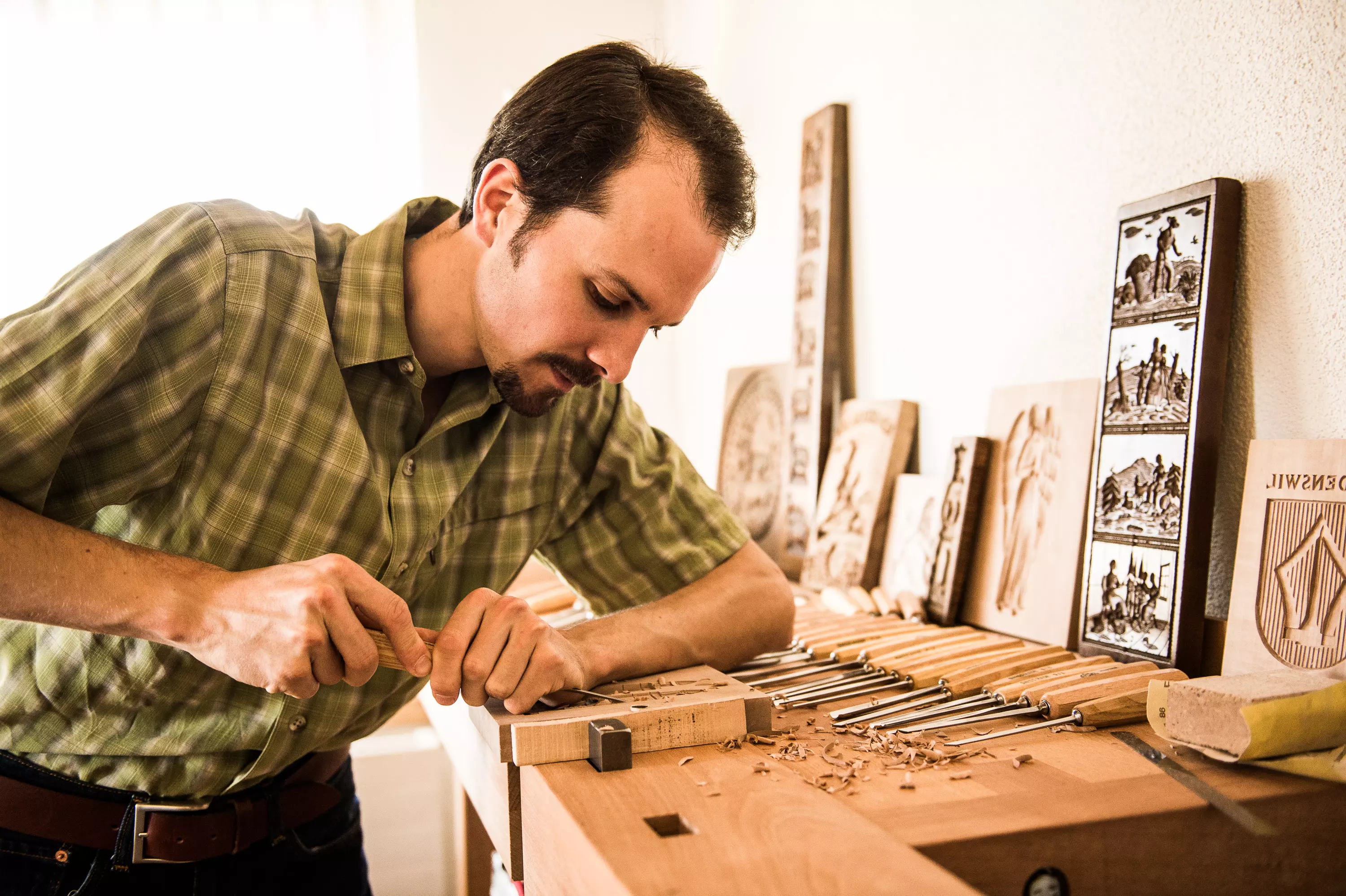 You also have the opportunity to make your own decorative Biber imprints. What are the most unusual ones you have created?
For these imprints, Claudio carves various designs directly into pear tree wood, which can then be used in the baking process. In this way, we can offer Bibers with individual motifs to corporate customers or for weddings and birthdays. For example, we created the relief of Switzerland for Swisstopo, a company that maps Switzerland. This project was one of the most challenging, as the trained eyes of professional geographers could have easily spotted a missing valley or a misdrawn national boundary. The craft of carving such baking forms is almost extinct. Besides my brother, only one wood carver in Appenzell specializes in this handicraft. For this reason, it is also essential for us to maintain this tradition. We are talking about Switzerland's cultural assets – if no one safeguards them anymore, they will be irretrievably lost. So, we try to introduce the craft to as many people as possible by offering Biber courses or doing demonstrations at vacation camps for school children. At least, as far as the children are concerned, our baked goods seem to go down well. Every Monday night, they can stop by and pick up a less-than-perfect "reject" Biberli if we have any. Who knows? Maybe one of them will decide to learn this craft themselves one day.
It doesn't help to know everything in detail beforehand and realize complex plans but not risk implementing them. Often there are no perfect solutions. Therefore, it is crucial we do not fail because of our own or others' demands for perfection but that we get into action and do not just "stay in our heads."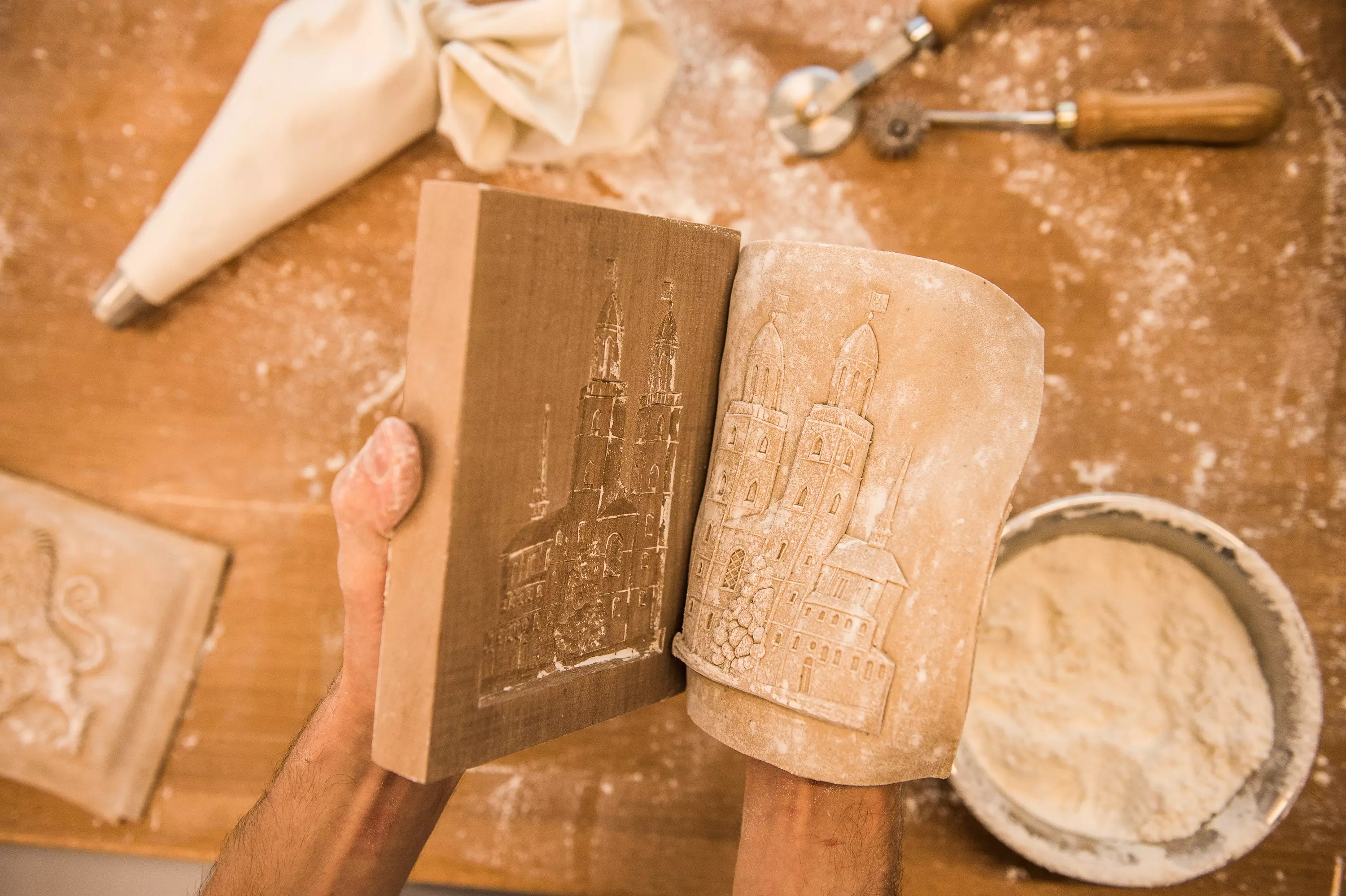 When you look to the future, where do you see yourself professionally ten years from now?
I definitely want to remain an entrepreneur. In addition to Leibacher Biber, I co-founded another company, EggField, three years ago and have begun some other side projects. Healthy, realistic, sustainable growth is important to me for EggField and Leibacher Biber. I want to show that producing environmentally compatible products is economically possible and can inspire customers. People are also important to me – I appreciate working with those who mean something to me, and I enjoy being with.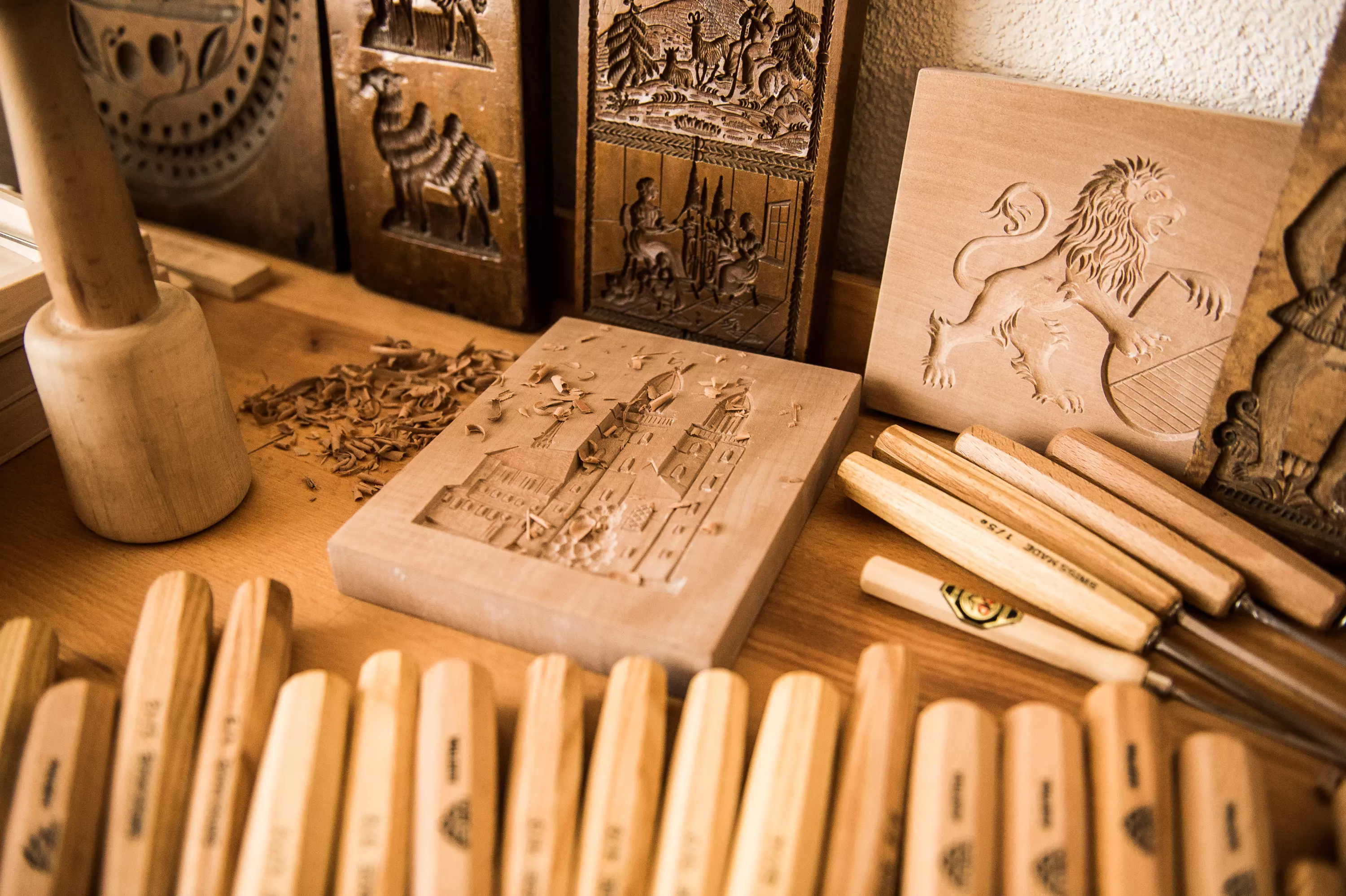 What words of wisdom do you have for those who may want to start their own business?
In my opinion, three things are essential when setting up a company. First of all, creating a business is like a long journey. And a long trip is always better if there are at least two of you. Swallowing disappointment and celebrating successes is not a solitary activity. As the saying goes, "If you want to go fast, go alone. If you want to go far, go together." Second, just go for it. It doesn't help to know everything in detail beforehand and realize complex plans but not risk implementing them. Often there are no perfect solutions. Therefore, it is crucial we do not fail because of our own or others' demands for perfection but that we get into action and do not just "stay in our heads." Third, with global warming and climate change, we live in challenging times that require new approaches. It is up to us to help in big and small ways to shape the challenges facing our generation. By deciding what we give our life energy and time to – the "essence of doing" – we also determine what kind of future we invest in. Whether we are building our own business or dedicating our time to someone else, it is up to all of us to consider which organizations, companies, and people we want to work for and with, which projects we want to get off the ground, and how they will help preserve our living spaces.