Specialisation in Linguistic Diversity Management
In the specialisation in Linguistic Diversity Management, you are equipped with the skills you need for managing linguistic-cultural diversity in institutions, companies and educational establishments. In your future professional roles, you will connect people, organisations and cultures.
During the MA programme, you learn to perceive, promote and utilise linguistic-cultural diversity as a resource. Focus is placed on strategic roles and management tasks in multilingual and multicultural contexts. Participants on the MA programme can choose between three focus areas:
With the Language Education Developer study profile, you design and evaluate training and continuing education courses for individuals, teams and organisations. In doing so, you use and develop digital tools for teaching, learning and testing languages.
With the International Programme Coordinator study profile, you develop, realise and evaluate international programmes in the areas of administration, industry and universities/schools. In doing so, you promote the mobility and global networking of organisations, institutions and their employees.
With the Language and Inclusion Manager study profile, you advise stakeholders from the worlds of politics, administration and business in taking language policy decisions and implementing measures that facilitate integration through language. This also includes the language policies and practices of multinational companies.
You fine-tune your individual profile by participating in a project relevant to professional practice and choosing the topic of your Master's thesis. This enables you to develop the professional expertise required to perform at an outstanding level in precisely your intended professional field.
Professional fields and areas of activity
Mobility and migration as well as linguistic-cultural diversity are essential features of modern societies. They present wide-ranging challenges and potential for the design of communicative processes in the areas of society, work and education. You deal with these challenges and areas of potential as part of the MA programme. You learn to support people, organisations and communities in such a way that they are able to communicate and act across linguistic-cultural boundaries in an effective and constructive manner.
Following the MA programme, you will design and coordinate international programmes in a managerial capacity. You will advise stakeholders from the realms of politics, administration and business in taking language policy decisions and implementing measures to promote linguistic-cultural integration. Alternatively, you might find yourself in a role that sees you develop new educational methods and materials as well as course concepts and tests, for example.
You will work in educational institutions, international companies, foundations and public organisations, as well as regional or national centres for internationalisation, inclusion, integration and social issues.
The MA in Applied Linguistics with a specialisation in Linguistic Diversity Management gives you the chance to enter these professions directly.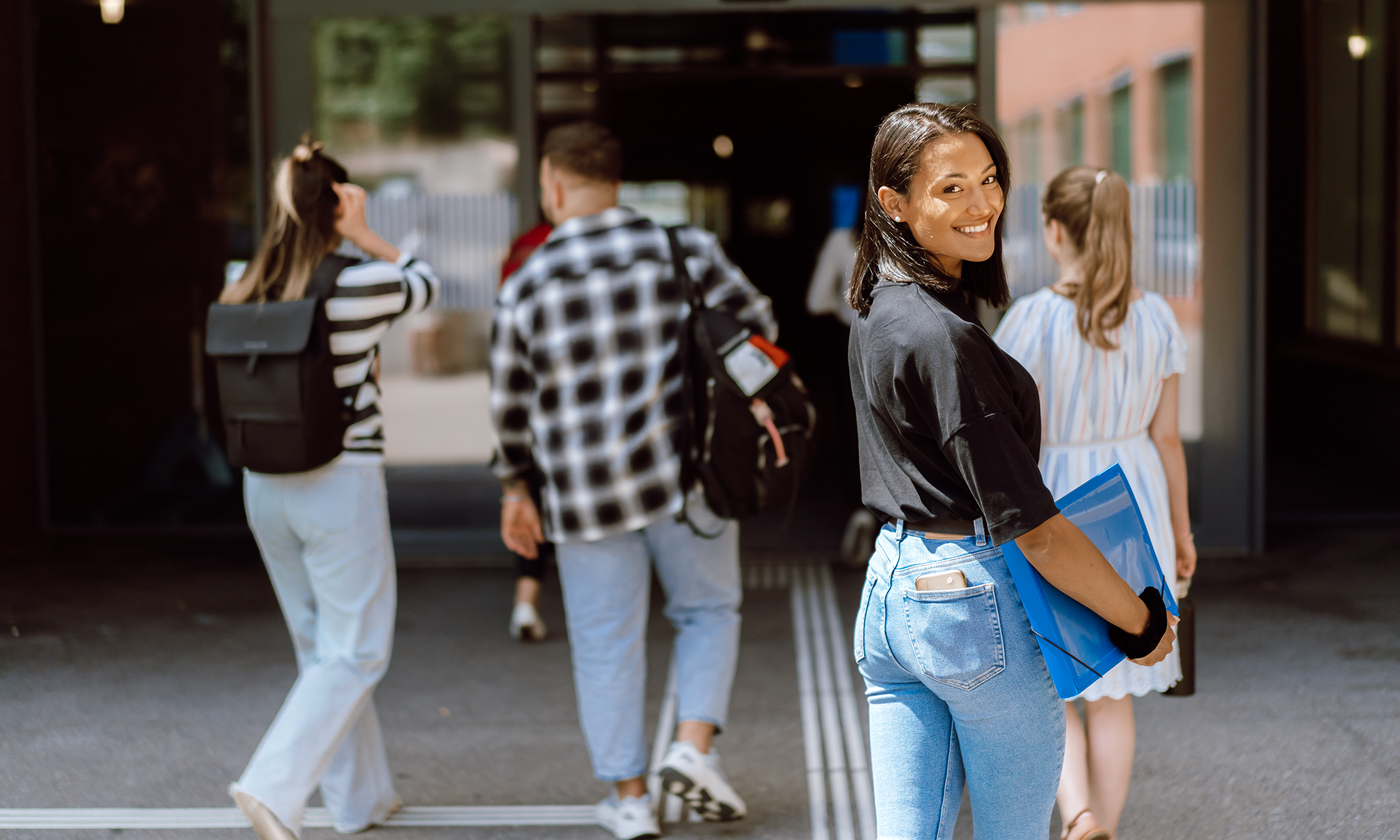 The research-based core modules (14 ECTS credits) form part of the MA programme for all specialisations. They focus on principles and methods of applied linguistics that enable you to reflect on the challenges of professional practice.
In the specialisation modules (56 ECTS credits), you deal with academic subjects such as language acquisition, multilingualism and plurilingualism, language and integration, language policies, global citizenship and global social responsibility. In your project assignment, you draw on this knowledge to solve issues encountered in a professional field of activity, for example at integration centres, during the development of language tests or within the framework of international relations.
Finally, in your Master's thesis (20 ECTS credits), you then individually delve into a topic that is so closely related to your desired professional role that you will be able to embark on your career with a strong specialised profile and sound network.
All important information about the core modules and other specialisations within the MA programme can be found on the page MA in Applied Linguistics.
You can choose to complete the MA in Applied Linguistics on either a full-time or part-time basis. The full-time programme is designed to be completed over three semesters. A part-time programme lasts between four and six semesters and can be applied for in writing via the academic office both prior to the commencement of the study programme and during your studies (subject to certain conditions).
Admission to the MA in Applied Linguistics with a specialisation in Linguistic Diversity Management is open to individuals who meet the following requirements:
BA in Language and Integration or an equivalent university degree

A successful result in our oral professional aptitude test

In the case of a Bachelor's degree in another field: successful result in our test of competence in applied linguistics and language didactics

Proof of English language competence at a C1 level

For applicants who are non-native speakers of German: German language competence at a C2 level

Internship or practical experience of at least three months in the professional field of linguistic diversity management (can also be completed during the MA programme)
Candidates with a degree in another field gather practical experience and specifically prepare themselves for the MA programme by familiarising themselves with specialist literature as part of self-study. Individual arrangements are made to this end.
The application deadline for the MA in Applied Linguistics with a specialisation in Linguistic Diversity Management is 31 August. Applying in good time will allow you to optimally plan and prepare for your studies. In exceptional cases, applications submitted at a later date may be considered. Please contact the degree programme office in this regard directly by sending an e-mail to master.linguistik@zhaw.ch.
| | Programme start: Spring semester 2024 |
| --- | --- |
| Deadline for applications | 31 August 2023 |