Swiss Global Competence Lab
The Swiss Global Competence Lab is a dynamic, transdisciplinary innovation platform aiming at providing research and expert services in the area of the internationalisation of organisations.
In today's globalised world, internationally transferable skills are key for students to become global citizens. Leading universities have the responsibility to create opportunities for students to acquire these skills.
The aim is to meet the increasing demand for services and innovation in the areas of multilingualism, communication, intercultural competence, and global citizenship triggered by globalisation. The Swiss Global Competence Lab, while open to providing services to all types of internationalised organisations, has developed particular expertise in the area of internationalisation of higher education. The Lab provides the organisational framework for collaboration in this thematic area, anchoring internationalisation firmly within the ZHAW and its partner institutions in Switzerland. The Swiss Global Competence Lab is of potential relevance to all internationalised organisations and of significant relevance to the Swiss higher education area.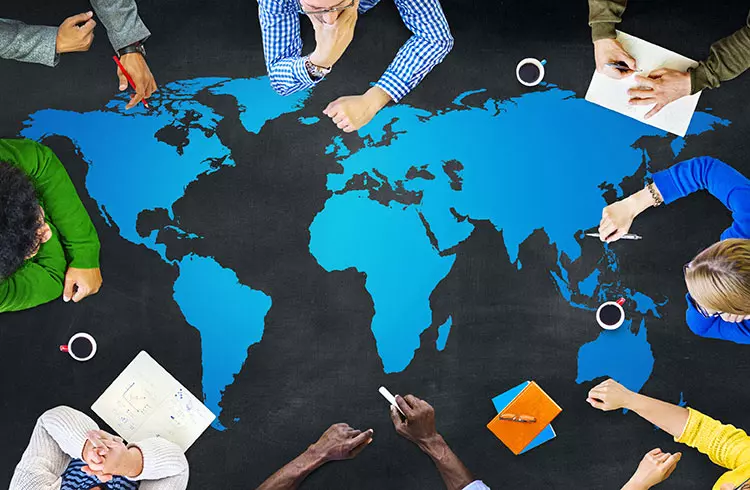 The lab pursues the goal of becoming Switzerland's leading organisation providing expertise and services in the area of internationalisation, the internationalisation of the curriculum (IoC), and English-Medium Instruction. In order to reach these goals, ZHAW cooperates closely with partner institutions as well as with partners from the educational and industrial sectors. It focuses on two main activities:
It coordinates transdisciplinary research and cooperation aimed at enhancing the international profile and competitiveness of higher education in Switzerland. This includes the communication of results to the wider public.
By means of trainings, assessment tools, and consulting, it provides expert services and develops solutions to challenges for educational institutions and other organisation types in Switzerland which seek to improve their international profile and competitiveness.
The Swiss Global Competence Lab facilitates collaboration across disciplines and types of organisation. The basic mode of operation has been laid down in a joint policy and action plan for the years 2021 through 2025, which defines the Lab's operational activities. Currently, there are four institutional members contributing towards the Lab in different ways (BFH, HES-SO, SUPSI, ZHAW). The mode of operation of the lab, the basic commitment of institutional members and the thematic remit of the lab have been defined in the framework of and financially supported by Movetia projects 2019-1-CH01-OF-0017 and 2020-1-CH01-OF-0030. Movetia promotes exchange, mobility and cooperation within the fields of education, training and youth work – in Switzerland, Europe and worldwide.
The Lab is coordinated by the Research Area Language Management and Globalisation at ZHAW School of Applied Linguistics under the supervision of Prof. Patrick Studer. The SGCL is coordinated by a lab manager and relies on a wide network of partner institutions in Switzerland, Europe, and overseas. It is sustained by the contribution and cooperation of its member institutions and associated researchers and experts. The SGCL is governed by a board.
BFH: Jacqueline Bürki
HES-SO: Luna Iacopini
SUPSI: Annick Catella
ZHAW: Patrick Studer
The Swiss Global Competence Lab provides training and assessment, and it develops solutions for its client institutions. It connects specialists across disciplines and sectors to enhance innovation and cooperation. Its services specialise in three key areas of internationalisation, i.e. internationalisation expertise, staff and student development, and transdisciplinary networking and cooperation.
Internationalisation expertise and teaching
Support for your national and international research and teaching projects related to internationalisation

Peer audits and assessment services

Assessment of instructors' intercultural competence and/or the quality of an intercultural interaction in the classroom (or support for development of such an assessment tool)

Expertise in the development of the curriculum and pedagogical materials for the international classroom

Support for the establishment of pre-degree courses to best prepare national and international students

Communication with the wider public and media
Consulting services and training opportunities in the field of internationalisation for both academic and administrative staff

Support and training for staff who want to change their language of instruction to English

Support services for students who seek international educational opportunities, beyond traditional mobility support

Administrative support and advisory for staff who want to visit a university abroad
Networking and cooperation
Establish contact or find suitable contacts with an institution or a corporate/private research partner abroad

Coordination of research projects between different institutions

Access to a network of experts in different fields who are able to provide specialised feedback or advice on internationalisation issues

Identification of synergies for multi-center studies

Lead the way to building a Europe-wide network of Global Competence Labs

Communication of current research and trends to the wider public
The SCGL provides services addressed to
project clients, both public and private,

communication and consultancy professionals,

research institutions and communities,

addressees of professional education,

as well as media producers and society at large.