BA in Communication and Media Studies
Does working in the media industry interest you? Lay the foundation for your future career in journalism, communication or marketing.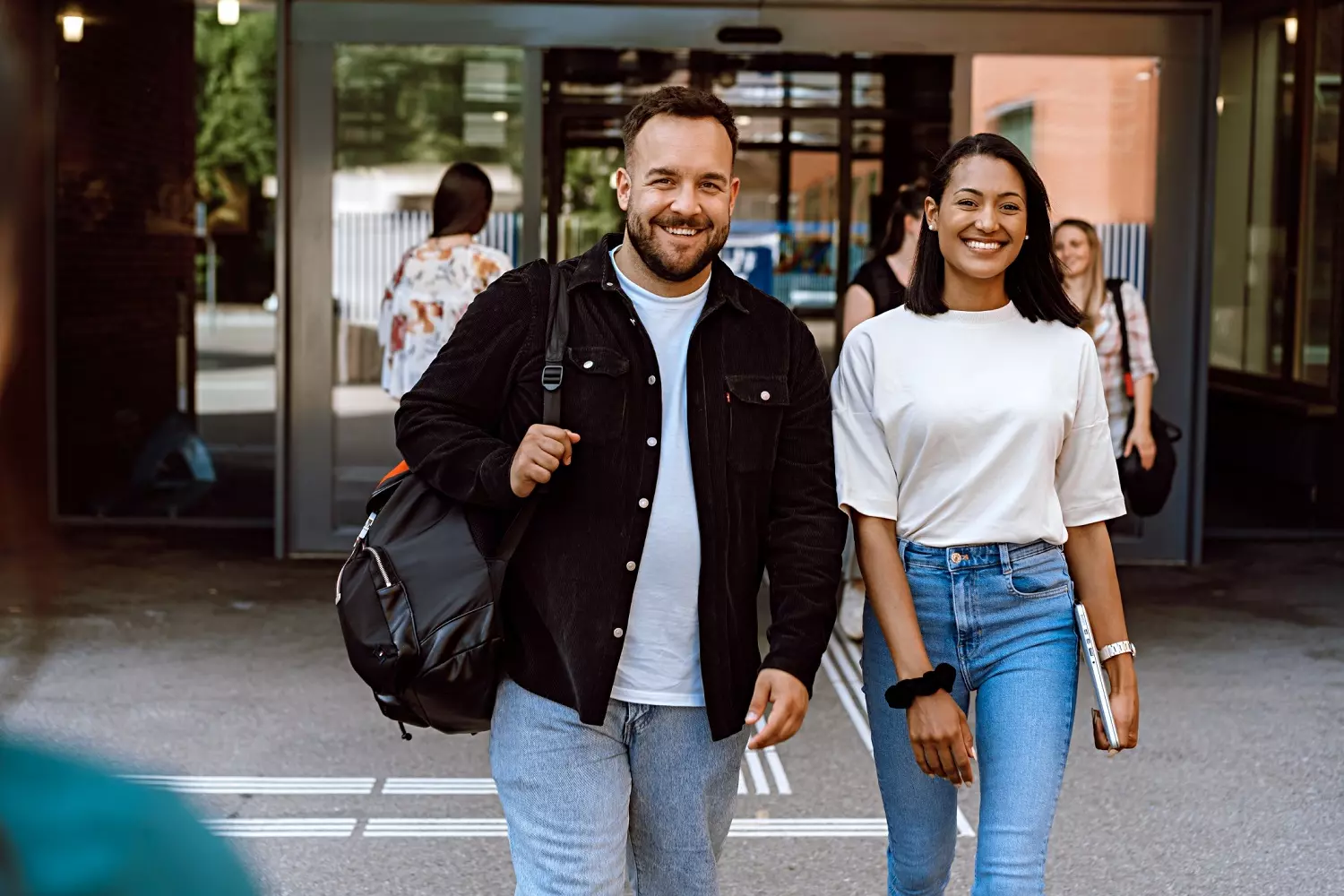 Do you have a burning desire to produce multimedia stories? Would you like to hone your public communication skills? Or do you have a yearning to get involved in investigative research and make a difference in society? If the answer to any of these questions is yes, the BA in Communication and Media Studies is the perfect programme for you.
Whether you want to become a journalist, presenter, digital content producer, social media manager, media spokesperson or a PR and marketing specialist, our Journalism, Corporate Communications and Content Marketing specialisations will allow you to fine-tune your profile and equip you with the skill set you need to succeed in the professional world. Whichever path you take, you can be sure of one thing: your chosen specialisation will bring communication to life.
Our Bachelor's programme enables you to navigate the world of communication and media in a confident fashion and allows you to put your own creative touch on things, regardless of whether you are working on digital channels or find yourself in front of a camera or behind a microphone. You learn to write in a stylistically assured manner and develop design solutions that are tailored specifically to their target group. Upon graduating, you will also be ready to produce audiovisual content, tell multimedia stories and present with confidence. Throughout the programme, we attach importance to explorative learning and research-based teaching, while always making sure not to lose sight of what matters on the ground. Drawing from state-of-the-art technologies, tools and trends, we not only pass on technical knowledge, but also encourage our students to think critically and be creative in how they use new technological advances. This provides you with the tools you need to get started in your chosen profession and gain expertise that will allow you to enjoy a varied and lasting career.
In seminars, lectures, newsrooms, hands-on workshops and the MediaLab, you learn and receive training in the following areas, among others:
Multimedia storytelling (text, image, audio, video)

Media production (print, web, radio, TV, apps, AR/VR)

Live appearances (for presentations and hosting assignments both in front of and behind the camera)

Social media management

Visual communication and media design

PR and marketing

Design methods and design thinking

Professional writing in German and English

Data analysis and reporting

Entrepreneurship

Scientific work
With your Bachelor's degree, your career in the world of communication and media will be ready for take off. And it is you who will decide where your journey takes you:
Journalists unlock relevant information in the public interest and moderate the public discourse across various channels. They ask the crucial questions, which can also be uncomfortable at times. After all, they understand journalism as a system and are fully aware of its importance for society. Journalists communicate what is important in the media in a manner that their audience understands – in podcasts, TV and video reports, data stories or articles for online portals and newspapers. Curiosity, tenacity and a gift for language are all essential – as are a sense of what makes people tick and a flair for telling their stories.
Communication officers publish information in the interest of their employers. They work for companies, organisations, associations or other institutions, helping to ensure that these are perceived in a positive light by the public. They also play an important role internally by keeping other employees up to date about everything important going on. Communication professionals are involved in all channels, including websites, social media platforms and intranet sites, and produce content ranging from press releases and annual reports to blog posts. A talent for language, a passion for presenting and a flair for communication culture are all essential in this professional field – as is an interest in the latest technology trends.
Content marketing mangers bring brands and products to life in the public eye. They build trust with clients and nurture relationships with them. To do so, they use platforms including social media and websites, produce materials such as texts, videos or podcasts and design apps. The content they create allows them to inform and entertain their communities and interact with them. Creativity, design skills and a gift for language are all essential – as is a flair for trends, data and new technologies.
To be admitted for enrolment in this programme, you will need to meet the following requirements:
Present either a Swiss higher secondary education certificate (Matura) – which may be either a Swiss general baccalaureate (in German, "gymnasiale Maturität"), a Swiss specialist baccalaureate (in German, "Fachmaturität"), a Swiss vocational baccalaureate (in German, "Berufsmaturität") – or an equivalent qualification from another country.
Pass the aptitude test.
Please note:
You are not required to demonstrate practical professional experience (e.g. a year of work experience) in order to be admitted to the BA in Communication and Media Studies.
Exceptions to this rule exist for the following higher education degree certificates:
Students on the BA in Communication and Media Studies are required to have above-average language skills. In addition to meeting the general admission requirements for a Bachelor's degree programme by holding a Swiss higher secondary education certificate (Matura), candidates must also pass an aptitude test in order to be admitted to the BA in Communication and Media Studies.
In this aptitude test, the language skills relevant to the degree programme are examined. The test language is German. The test takes four hours and costs CHF 200. The written test comprises several parts and examines language knowledge and situation-specific communication. The test is held at the IAM in Winterthur.
For prospective students outside Switzerland
Do you have a foreign university entrance qualification (e.g. Abitur or International Baccalaureate)? If so, please submit the documents requested by the academic office so that your qualification can be checked for equivalency. The evaluation is based on the Guidelines on Admission to Bachelor's Degree Programmes and takes place after you submit your application.
Application costs for candidates from outside Switzerland are the same as those applicable to candidates resident in Switzerland. The tuition fees payable by students from outside Switzerland may be higher, however. There are no quotas on students from other countries.
At a glance
Title: Bachelor of Arts ZHAW in Communication and Media Studies
Specialisations: Journalism, Corporate Communications, Content Marketing
Number of credits: 180 ECTS credits
Duration: 6 semesters (full-time) or 8 semesters (part-time)
Programme start: autumn
Application deadline: 30 April
Location: Winterthur, centrally located near the train station
Language of instruction: German, plus foreign-language modules in English
Tuition fees: CHF 720 per semester + additional costs related to the programme
Admission: the admission requirements for the Bachelor's degree programme
Graduate and continuing education programmes: Master of Arts in Applied Linguistics and others
Download: factsheet(PDF 126,5 KB)
Legal basis: academic regulations and annex (in German)