Learn German for your everyday life, work and studies
The spring semester begins on 13 March 2023. You can register online or make a consultation appointment from December on.
If you have any questions, please contact us via email at info.daf@zhaw.ch or call us on 058 934 60 90.
At the ZHAW Institute of Language Competence, you can learn German from levels B1 to C2 and acquire the skills necessary to communicate independently and competently in your studies, work and everyday life. Thanks to the close cooperation between our research, teaching and the Goethe Examination Centre, we can offer you the support you need to achieve your goals.
Our many years of experience as a Goethe examination centre also allows us to guarantee the best possible preparation for Goethe certificate examinations from levels A1 to C2.
In the regular courses, you practise all the language skills — reading, listening, speaking and writing — and reach the next level of the CEF (Common European Framework of Reference for Languages) in one semester. At the end of the semester, you can demonstrate your progress by taking the ZHAW level test or a Goethe exam.
In the special courses, you will work on the skills that are important to you: writing, communication, reading, pronunciation. You decide what you want to learn.
We use carefully selected teaching materials and apply modern methodology in all our courses. On our online learning platform, you can access additional course-specific materials for self-study.
Here is what former course participants have to say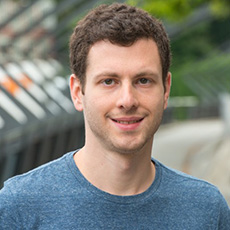 Previous
Next
The tandem exchange "Treffpunkt Tandem" gives you the opportunity to improve your communication skills in German or another foreign language.
The online exercises offered on the ZHAW learning platform are available to participants free of charge.
German courses for students
German for ZHAW exchange students
Guided by motivated and experienced tutors from the Institute of Language Competence of the ZHAW, you can practise your communication skills and acquire the vocabulary and grammar you need to deal competently with everyday situations.
If you wish to gain confidence in your German oral or written communication skills during your stay in Zurich, why not join other students from around the world in a lively and communicative foreign language classroom?