Dr. Oliver Winkler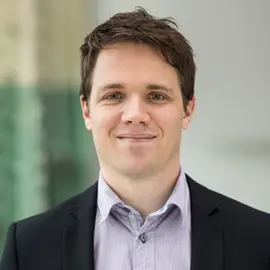 Dr. Oliver Winkler
ZHAW School of Applied Linguistics
Institute of Language Competence
Theaterstrasse 17
8400 Winterthur
Membership of networks
Projects
Publications
Articles in scientific journal, peer-reviewed
Book parts, peer-reviewed
Winkler, Oliver,

2022.

The role of semi-responsive answers for relationship building in coaching

.

In:

Scarvaglieri, Claudio; Graf, Eva-Maria; Spranz-Fogasy, Thomas, eds.,

Relationships in organized helping : analyzing interaction in psychotherapy, medical encounters, coaching and in social media.

Amsterdam:

John Benjamins.

pp. 151-170.

Pragmatics & Beyond New Series ; 331.

Available from: https://doi.org/10.1075/pbns.331.07win

Winkler, Oliver; Fernando, Daniela,

2017.

Kommunikationsunterricht im Ingenieurstudium - Quo vadis?

.

In:

Kleinberger, Ulla; Perrin, Daniel, eds.,

Doing applied linguistics : enabling transdisciplinary communication.

Berlin:

De Gruyter.

pp. 1-8.

De Gruyter Collection ; 1.

Available from: https://doi.org/10.21256/zhaw-4100
Conference contributions, peer-reviewed
Winkler, Oliver,

2019.

Berufsorientierte Kommunikationskompetenzen im Ingenieurberuf : Bedarfsanalyse und didaktisches Konzept [paper].

In:

Raitaniemi, M.; Acke, H.; Helin, I.; Schlabach, J.; Schmidt, C.; Wagner, D.; Zichel-Wessalowski, J., eds.,

Die vielen Gesichter der Germanistik : Finnische Germanistentagung 2017.

Finnische Germanistentagung, Turku, Finnland, 7.-9. Juni 2017.

Berlin:

Peter Lang.

pp. 67-88.

Finnische Beiträge zur Germanistik ; 37.

Available from: https://doi.org/10.3726/b15195
Other publications
Konstantinidou, Triantafyllia Liana; Stadler Gamsa, Ursula; Winkler, Oliver,

2020.

Neue Inhalte und Perspektiven in der Ausbildung von DaF/DaZ-Lehrpersonen : Kompetenzen für die berufsspezifische Sprachförderung und das digitale Lehren.

IDV Magazin.

(98), pp. 58-65.

Available from: https://idvnetz.org/wp-content/uploads/2020/12/idv-magazin-dezember-2020.pdf

Winkler, Oliver,

2019.

Rezension zu: Angelika Linke / Juliane Schröter (Hg.): Sprache und Beziehung. Berlin/Boston: de Gruyter 2017

[review of Angelika Linke / Juliane Schröter (Hg.): Sprache und Beziehung. Walter de Gruyter, Boston 2017, 456 Seiten, ISBN 978-3-11-049691-8].

Gesprächsforschung : Online-Zeitschrift zur verbalen Interaktion.

2018(19), pp. 426-438.

Available from: http://www.gespraechsforschung-online.de/fileadmin/dateien/heft2018/rz-winkler.pdf

Winkler, Oliver; Fernando, Daniela,

2016.

Szenariobasierter Kommunikationsunterricht an Fachhochschulen.

Babylonia.

2016(3), pp. 58-59.

Available from: https://doi.org/10.21256/zhaw-4208
Publications before appointment at the ZHAW
Monographie:

Winkler, Oliver (2012): Konfliktaushandlung zwischen Ehepartnern in deutsch- und schwedischsprachigen Dramen. Eine historisch-kontrastive linguistische Dialoganalyse. [Diss., Åbo Akademi, Universität Bern] Online: www.doria.fi/handle/10024/78656 (01.12.2013).

Aufsätze (peer reviewed):

Winkler, Oliver (2015): "Kulturelle Sinnkonstitution in den Liedtexten des Berner Mundartlyrikers Mani Matter. Eine kulturwissenschaftliche Textanalyse anhand der Lieder "dr hansjakobli und ds babettli" und "dene wos guet geit". Sammelband zur Konferenz 'Kurze Texte und Intertextualität', GeFoText 2013, Universität Vaasa, 231-243.

Winkler, Oliver (2014): "Dialog und Kulturalität in der historischen Dialogforschung. Überlegungen am Beispiel von Dramendialogen". In: Meier, Simon/Rellstab, Daniel H./Schiewer, Gesine L. (Hg.): Dialog und (Inter)Kulturalität. Theorien, Konzepte, empirische Befunde, Narr: Tübingen, 87-102.

Winkler, Oliver (2013): "Conflict patterns in dialogues between wife and husband in Arthur Schnitzler's Reigen". In: Tirkkonen, Jani- Matti/Anttikoski, Esa (Hg.): Proceedings of The 24th Scandinavian Conference of Linguistics, University of Eastern Finland, Joensuu, 364-371.

Neuendorff, Dagmar/Winkler, Oliver (2012): "Die Interaktionalität verbaler Konflikte. Eine Fallstudie anhand eines Einakters von Arthur Schnitzler". In: Keinästö, Kari/Wagner, Doris/Raitaniemi, Mia/Fonsén, Tuomo (Hg.): Herausforderung Sprache und Kultur. Festschrift für Matti Luukkainen zum 75. Geburtstag, Helsinki (= Société Néophilologique), 171-193.

Winkler, Oliver (2009a): "Von Strindbergs Dödsdansen zu Dürrenmatts Play Strindberg. Die Darstellung des Ehekonflikts in Original, Übersetzung und Bearbeitung". In: Enell-Nilsson, Mona/Nissilä, Niina (Hg.): VAKKI Symposium XXIX, Sprache und Macht, Universität Vaasa, 13.- 14.2.2009. Vaasa, 409-420.

Winkler, Oliver (2009b): "Beziehungs- und Konfliktaushandlung in August Strindbergs Dödsdansen und Friedrich Dürrenmat Play Strindberg". In: Wollin, Lars/Neuendorff, Dagmar/Szurawitzki, Michael (Hg.). Deutsch im Norden. Akten der nordisch-germanistischen Tagung zu Åbo/Turku, Finnland, 18.-19. Mai 2007. Frankfurt etc.: Peter Lang, 253-278.