Research for society and business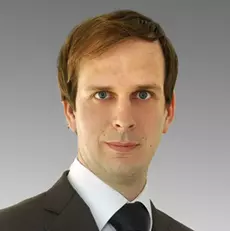 "Research at the ZHAW is practice-oriented. It facilitates new developments in the economy and improvements in our society. If you have any questions regarding our research work or would like to collaborate with us, I would be pleased to help."
Dr. Martin Jaekel, Head of Research and Development Unit
At its three locations in the canton of Zurich, the ZHAW carries out research projects which either lead directly to new developments in companies in Switzerland and globally, or which bring improvements for our society. Researchers at the ZHAW are therefore in close contact with business partners and with public institutions. Our partners gain from the specialist knowledge of our experts and have access to our excellent research infrastructure.
A wide range of competences all from one source
The eight Schools at the ZHAW carry out interdisciplinary research on a wide spectrum of topics in more than 60 institutes and centres. Often working with partners, they develop solutions for current and future challenges.
Interconnected research, teaching and continuing education
The ZHAW benefits from the market and practice-oriented areas in which it carries out research. Findings from the projects flow quickly and directly into teaching and so the training given to students is extremely practical. In this way, the ZHAW provides qualified employees for roles in society and business.
The ZHAW is your research partner
There are many possibilities for exchanges with the ZHAW. Companies and organisations can work out solutions for problem areas together with the ZHAW, or they can commission the ZHAW to take on particular research or development functions or services for them. The spectrum ranges from small analysis assignments to large development projects or studies. Find out more about working with us.
An attractive and well networked research centre
At the ZHAW, researchers find the ideal place for their practice-oriented research projects. We offer modern infrastructure and are well networked with other universities, both in the Zurich area and globally. Researchers receive strong support in the acquisition of external funding. Read more about research funding at the ZHAW.